I made this cushion last week all in a rush for a birthday present. The birthday in question was last Monday and I was only a few days late, finally giving the cushion on Thursday. I had high hopes of getting it finished in time, but as I started it on Sunday evening those hopes were somewhat optimistic! As it was, I sat up late in bed on Wednesday night trying to join the thing, and ended up doing the last bit of joining and poking in of ends while trying to eat my breakfast on Thursday morning.
Oh. One other thing you should bear in mind is that Ikea 70p cushions are NOT square, no matter how much they try to convince you that they are.
As I was joining it thirty minutes before giving it, I did not have time to take good photos. Yes, I was stood in the kitchen holding it in the light of the doorway and trying not to get my dressing gown in the photo. You get the general idea though, here is a cushion and it is square with a stripy square effect. I have made some changes to the original pattern I wrote out for this kind of square and I'm going to try to update it at some point. I've learnt a bit more about patterns since then and should probably have waited a bit before trying to write tutorials!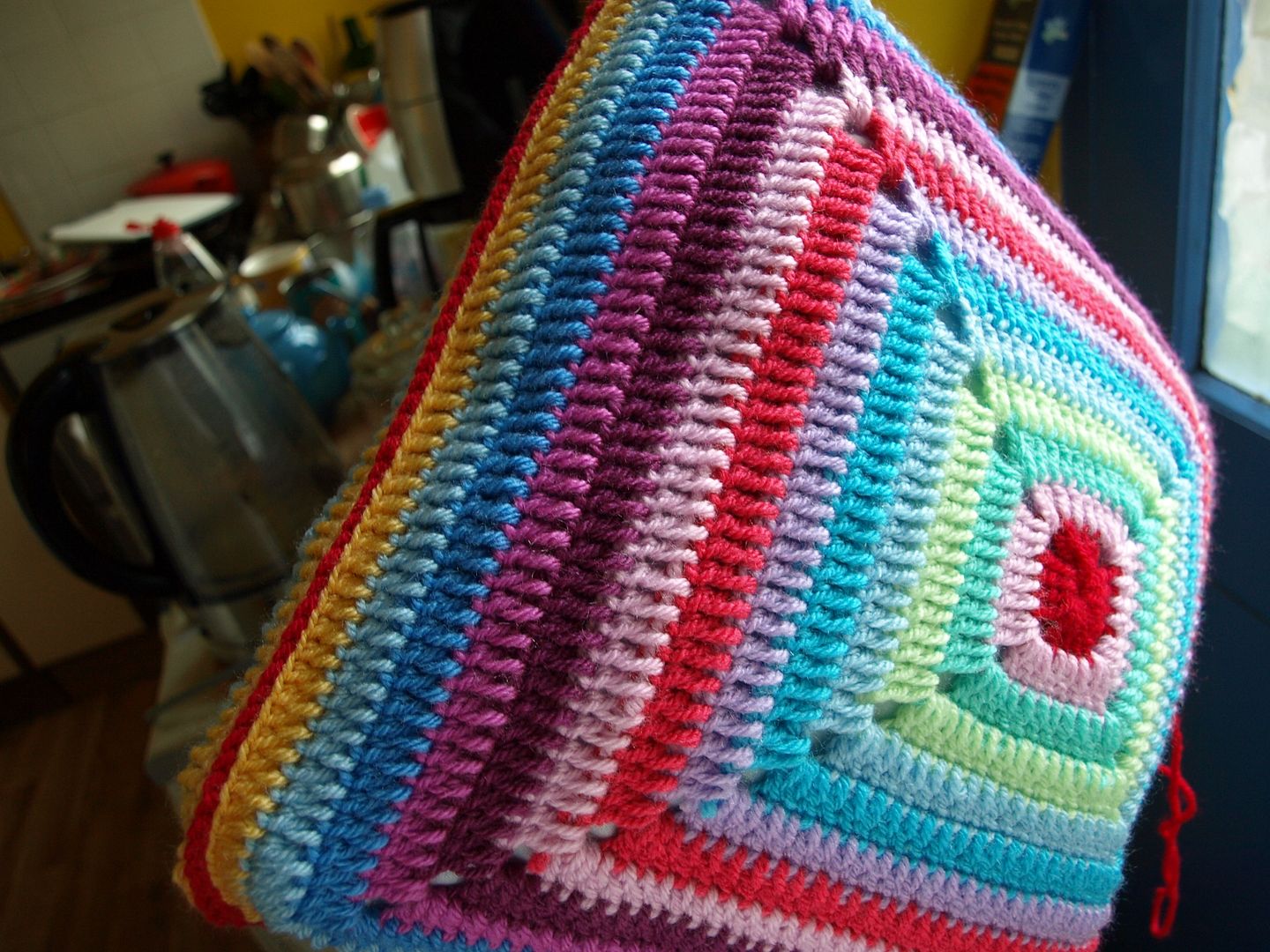 I was pleased with my stitchwork as I think they look really neat and even here.
I took the following photos on Saturday and I love them. I think that Tete a tetes may be my favourite thing.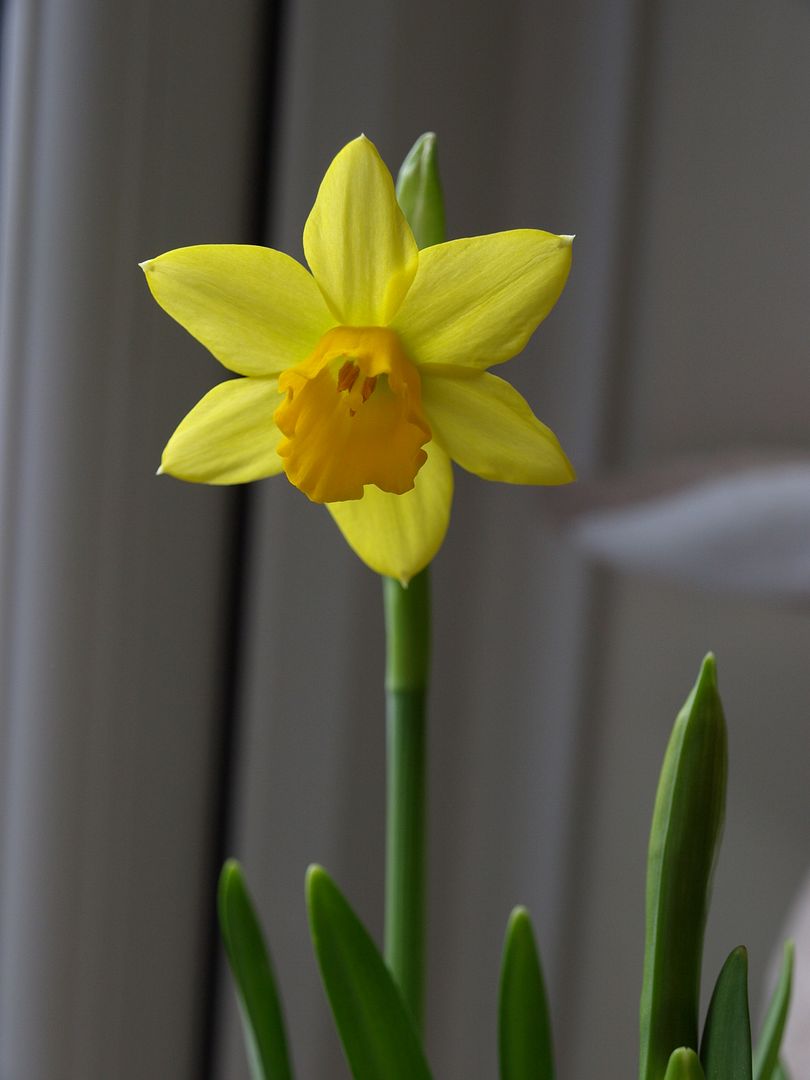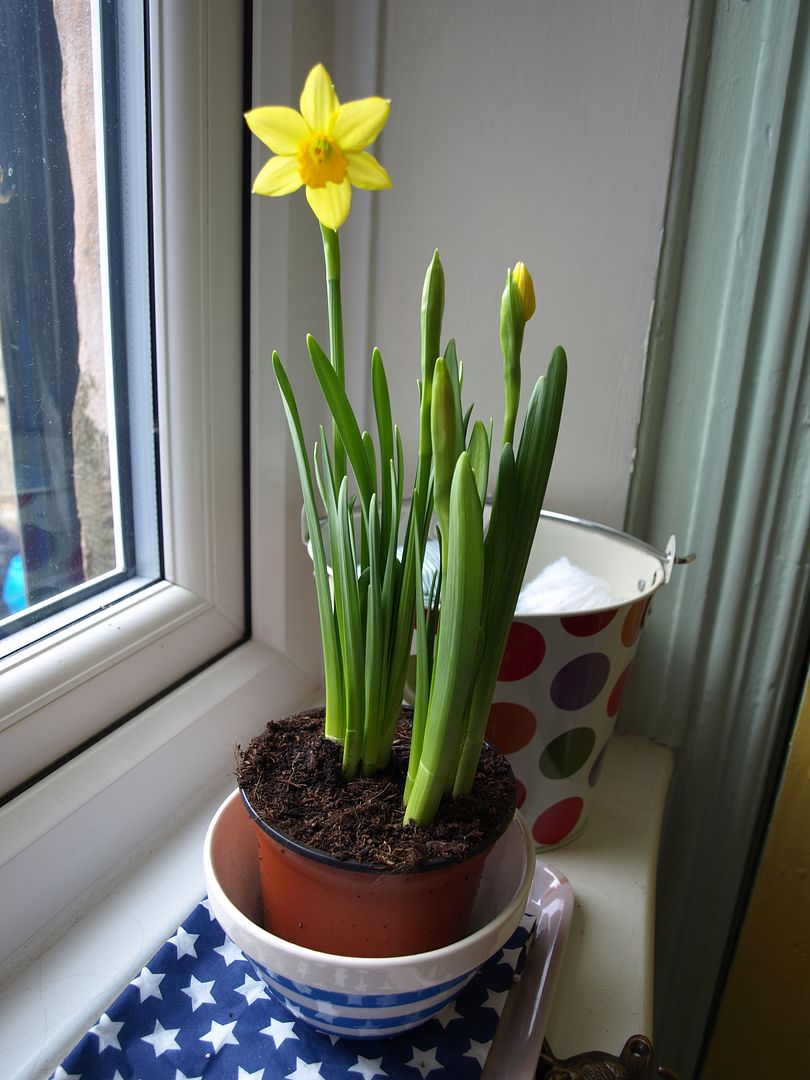 In other news, the hexagon count is still at 104. I made a hexagon last night that felt a bit weird when I was working on it. I looked at it again this morning and realised that it had seven sides.
Whoops.