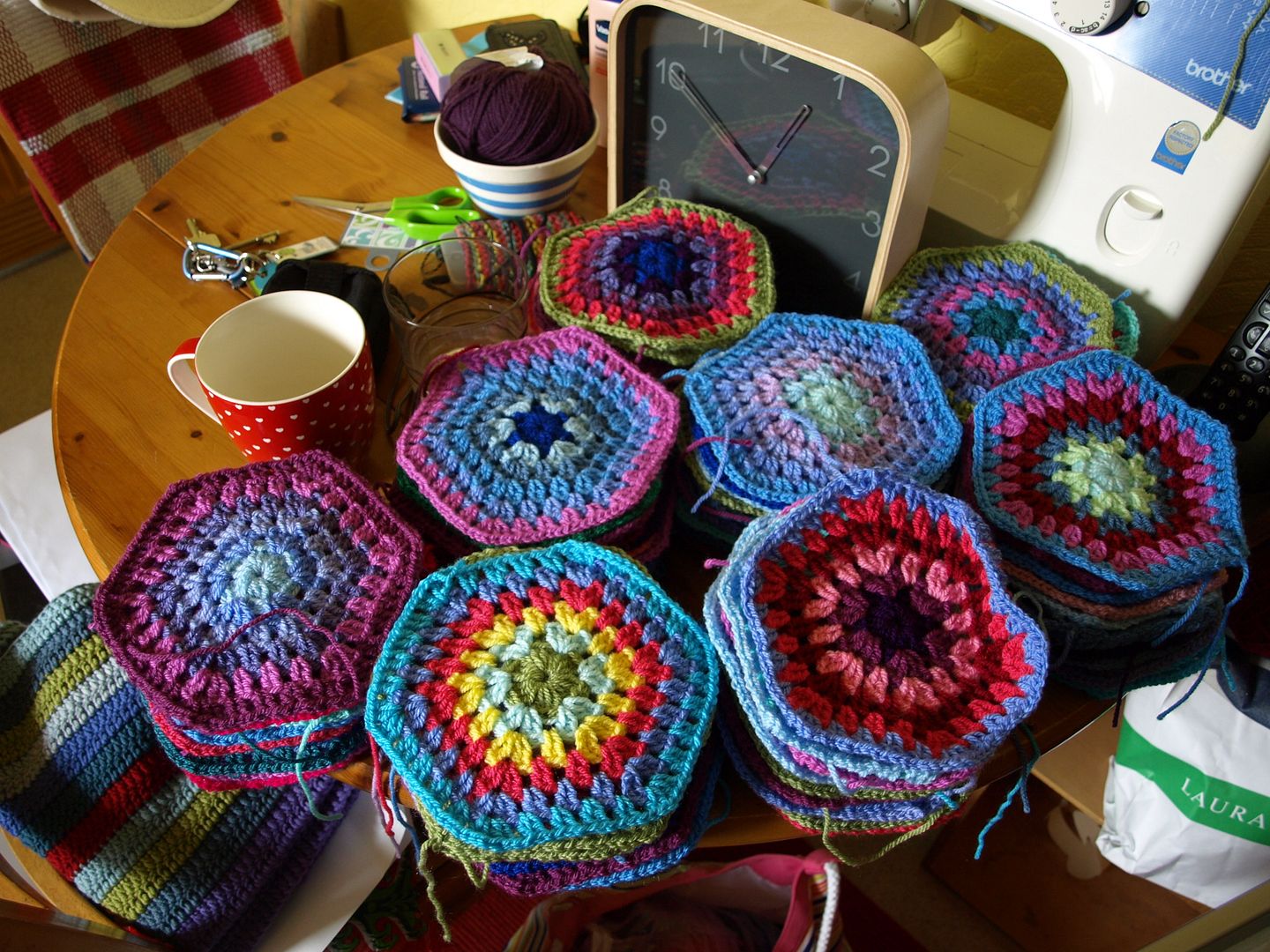 I have broken the "100 Hexagons" barrier!
Can I hear a WOOHOO?
That photo was taken on Sunday after I cleared the table (this is now over my side of the room since we bought Andy a desk) and piled up all my hexagons. Stacks of twelve, as I think that's how many needed for one row. At least, I think so. It was either ten rows of twelve hexagons, or eleven rows of eleven hexagons. Either way it's only one hexagon different so I'll see how it looks when I lay them all out.
I'm hoping to start joining them at the weekend … wish me luck and we'll see if I can make 20 more hexagons before Saturday. The race is on!
xxxxxxxxx
p.s – THANK YOU so much for all your wonderful comments on my Rosie Ripple! <3
p.p.s I am considering commissions if anyone would like a Rosie Ripple for their very own ;-)
p.p.p.s I'm only half joking…