Do you remember that way way back in June, I bought the "Lucy" pack of Stylecraft yarn (that many people went on to make a Granny Stripe blanket with)?
I've been saving it ever since I bought it, knowing that there would come a point in the future that I would be too poor to afford any yarn to make a nice blanket. We'd already viewed our house by that point ;-)
My Stylecraft Stash has grown a little bit since then though. I started off with the 17 colours in the pack, and then added a ball of Teal.
I have been sneakily adding to this stash ever since then. Little bit by little bit. Now it looks more like this …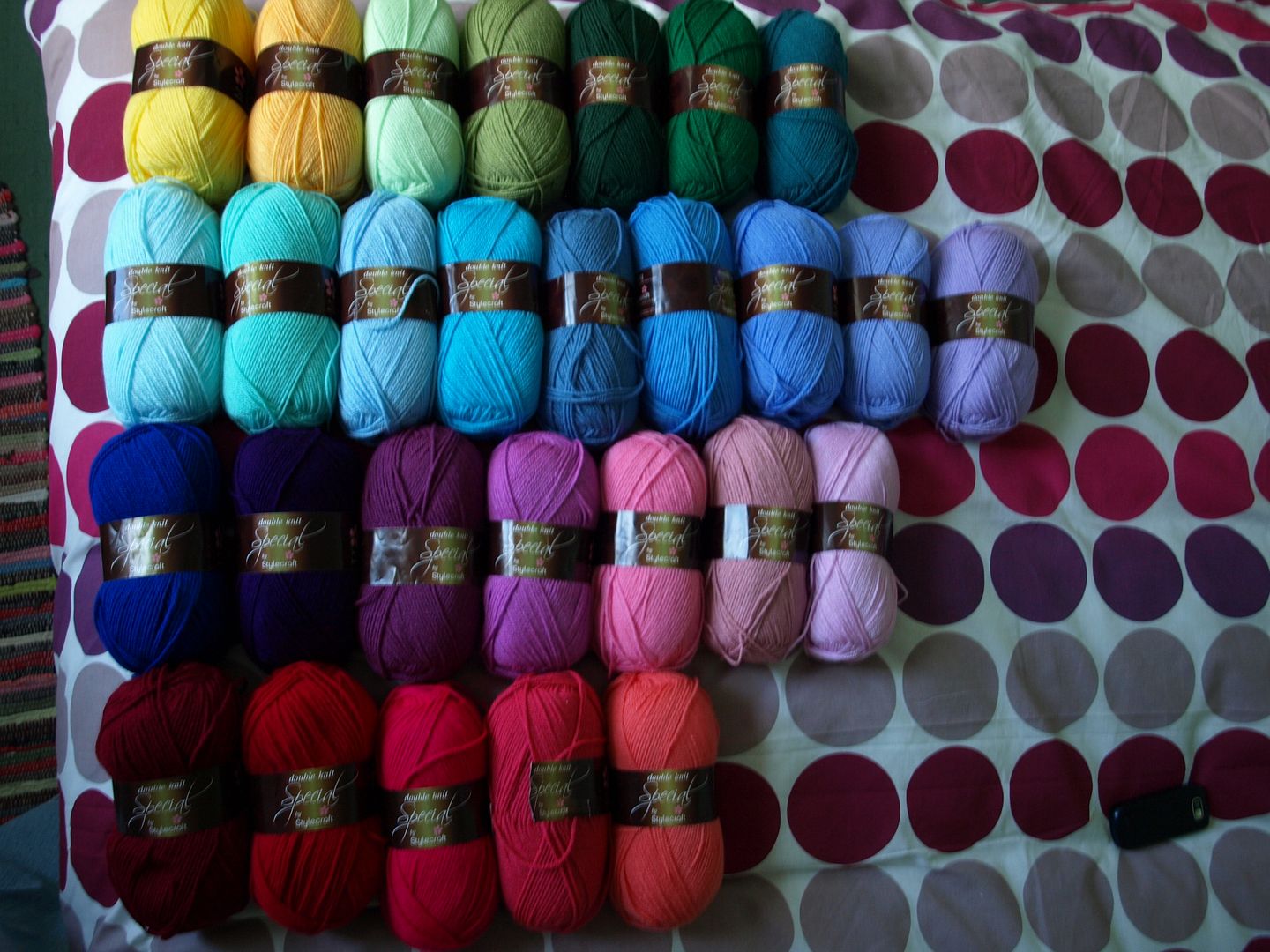 Yes, that's a little bit bigger than it was in June.
This weekend, I decided that it was High Time that I started using this yarn. I've been mulling over what to make with it for quite a while and kept coming back to the same pattern, the Ruby Hex pattern by Nova Seals . Isn't it stunning? I've been lusting after this blanket for months! You can see it in it's full glory on her Flickr.
So a Ruby Hexagon blanket I shall make.
I really feel that the thing missing in my life right now is another big blanket project. Something for ME (I've been making things for other people lately which sadly just isn't as fun as making things for myself. I know that's selfish, sorry.)
On Sunday, I got all the yarn out in front of me and listed all the shades that I have.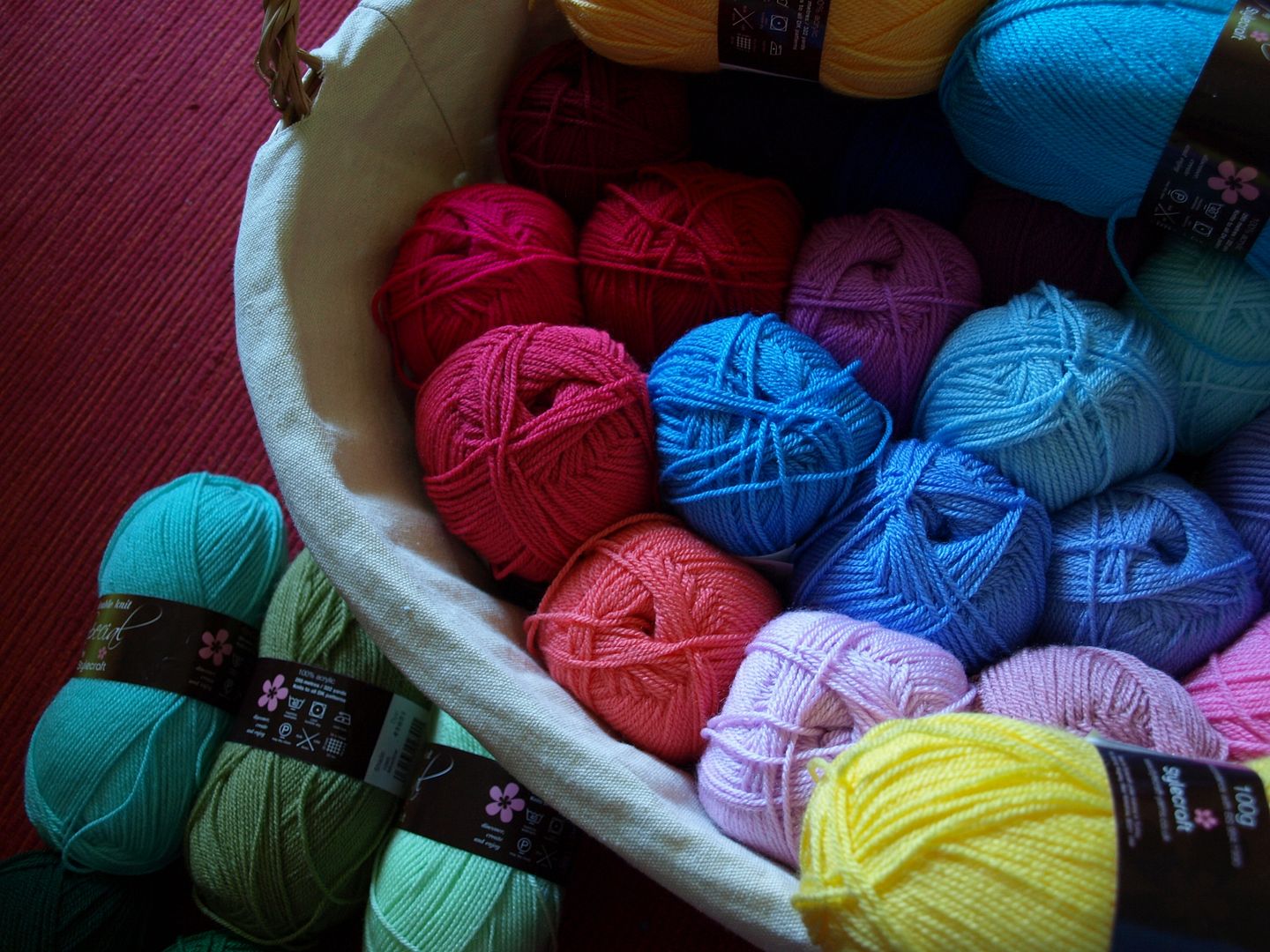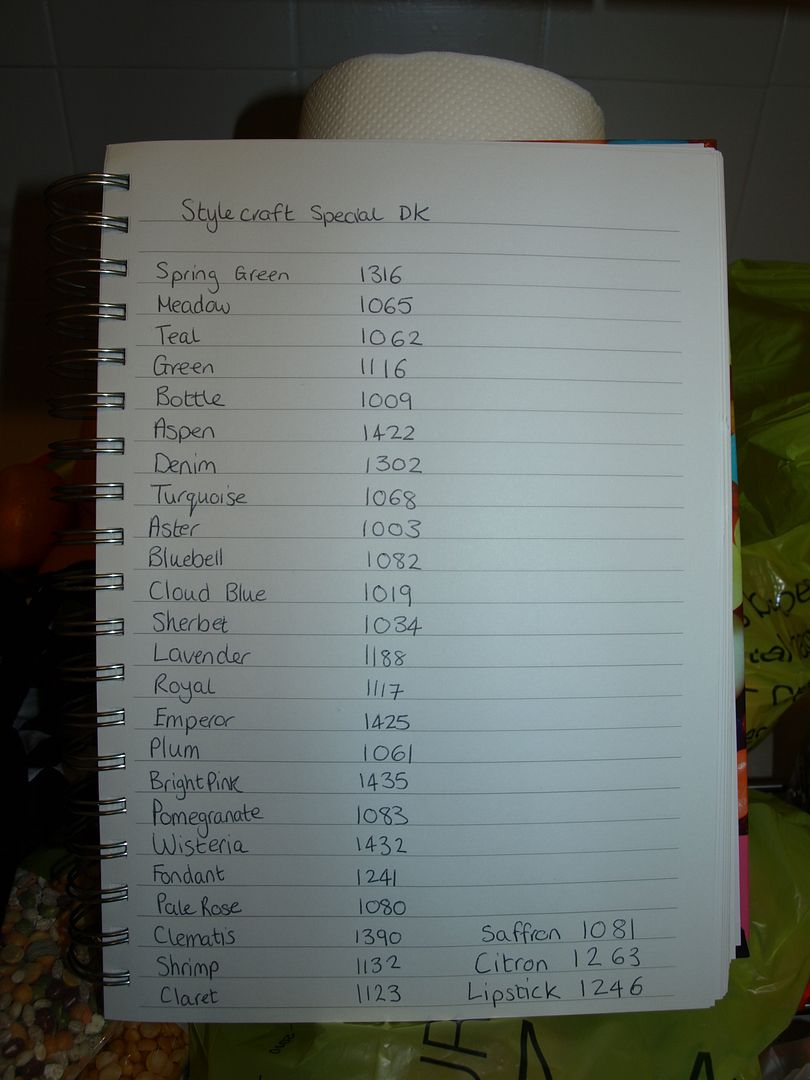 Twenty seven! (In the photo above there are 28 I can't for the life of me think why. Surely it must just be a duplicate.)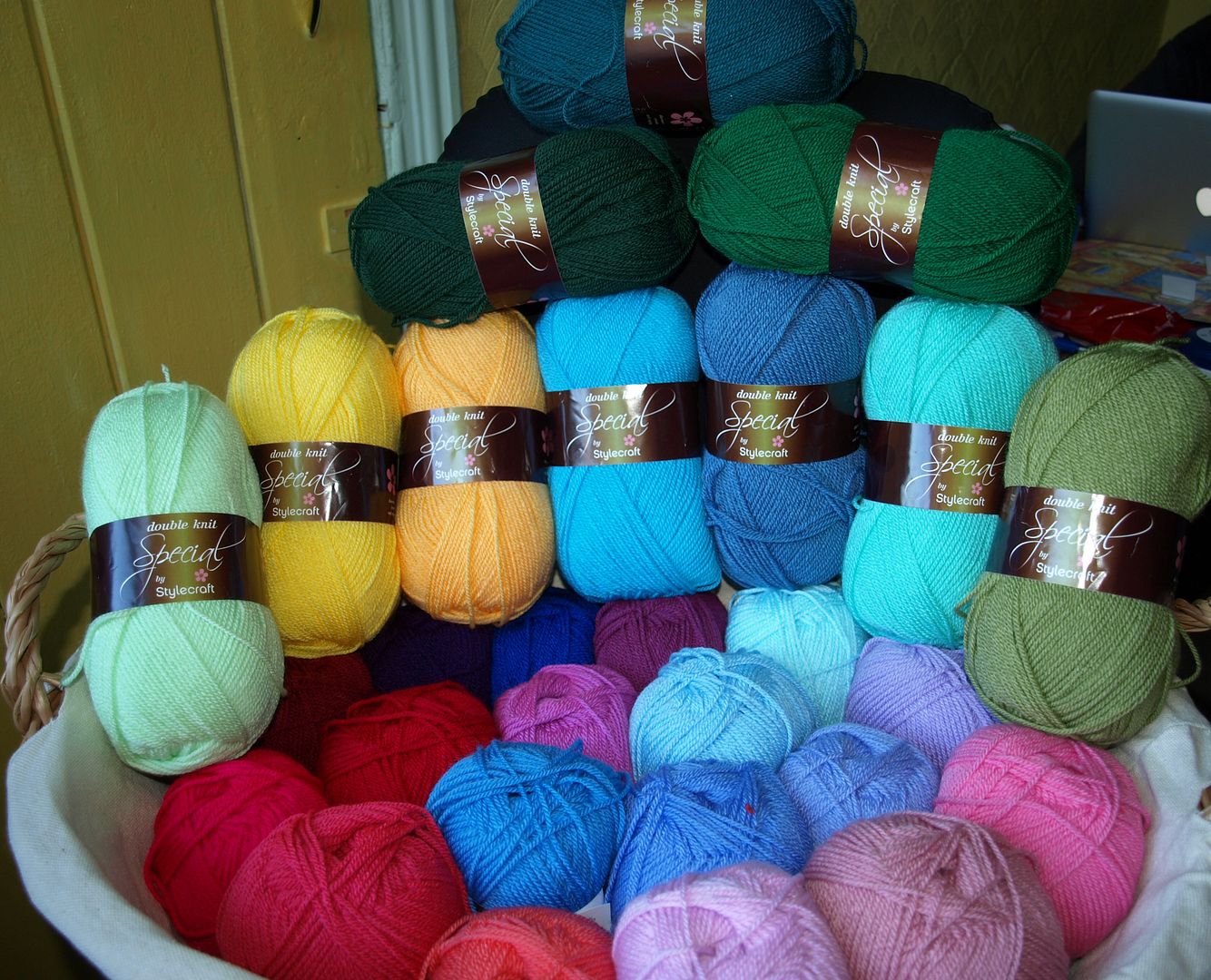 Hello, gorgeous basket full of scrummy yarn!
I have been a bit daunted by the sheer number of colours and a bit worried that I couldn't keep track of which ones were which as I was using them. Sooo what I do is take the labels of as I use each ball and tie a hefty sample to the label, and store them all in my new tin (New Home gift from my lovely mother in law):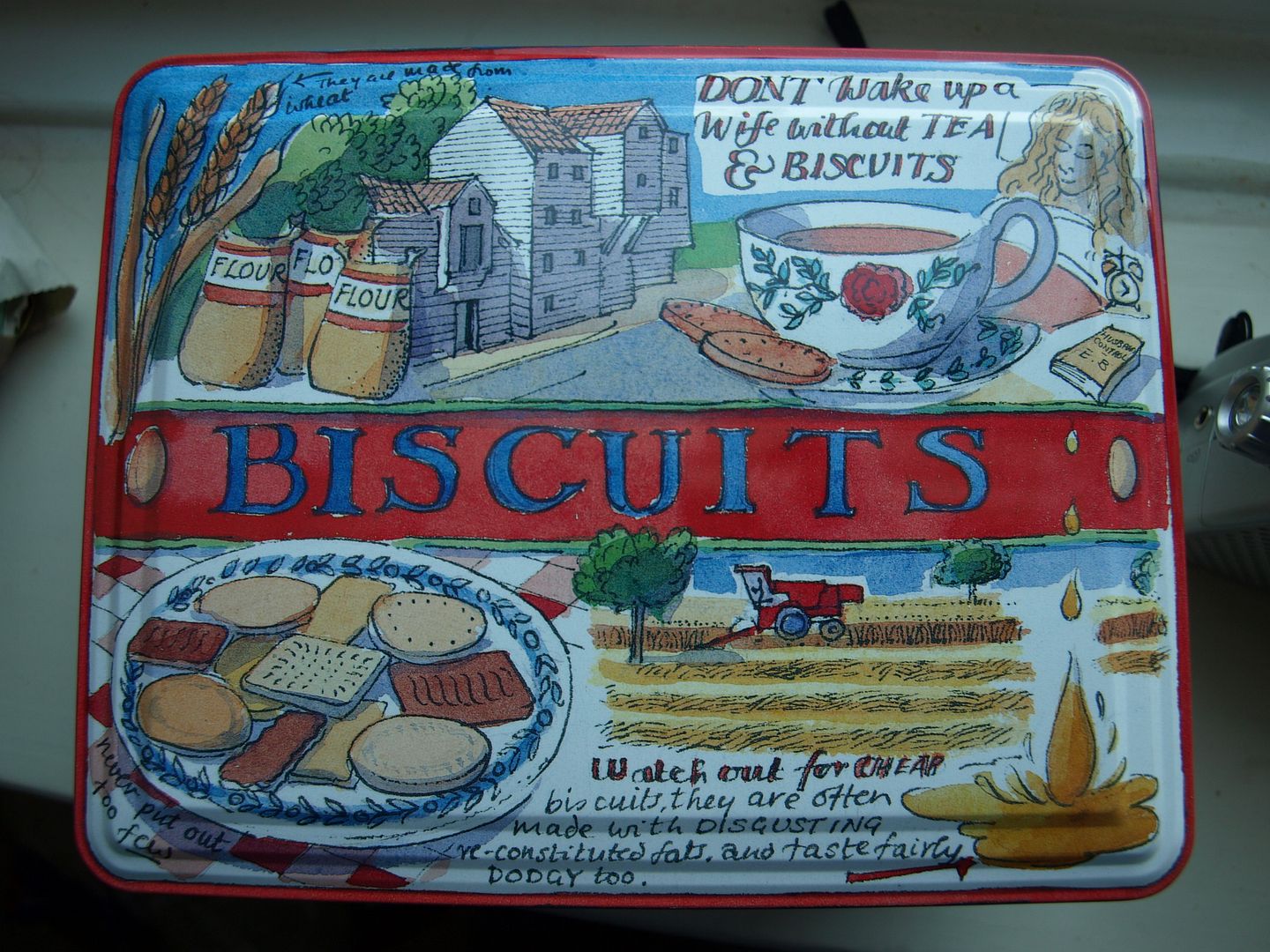 (Sadly Andy is paying no heed to that advice in the top right corner. Mostly because I get up way before he does and it's always me that makes the tea…)
The pattern is really simple, worked in clusters of two UK treble/US double stitches, separated by chain-1 spaces.
Look! This is my first one. I'm still getting to grips with the colours, and it's dark now and a bit harder to work them out without natural light.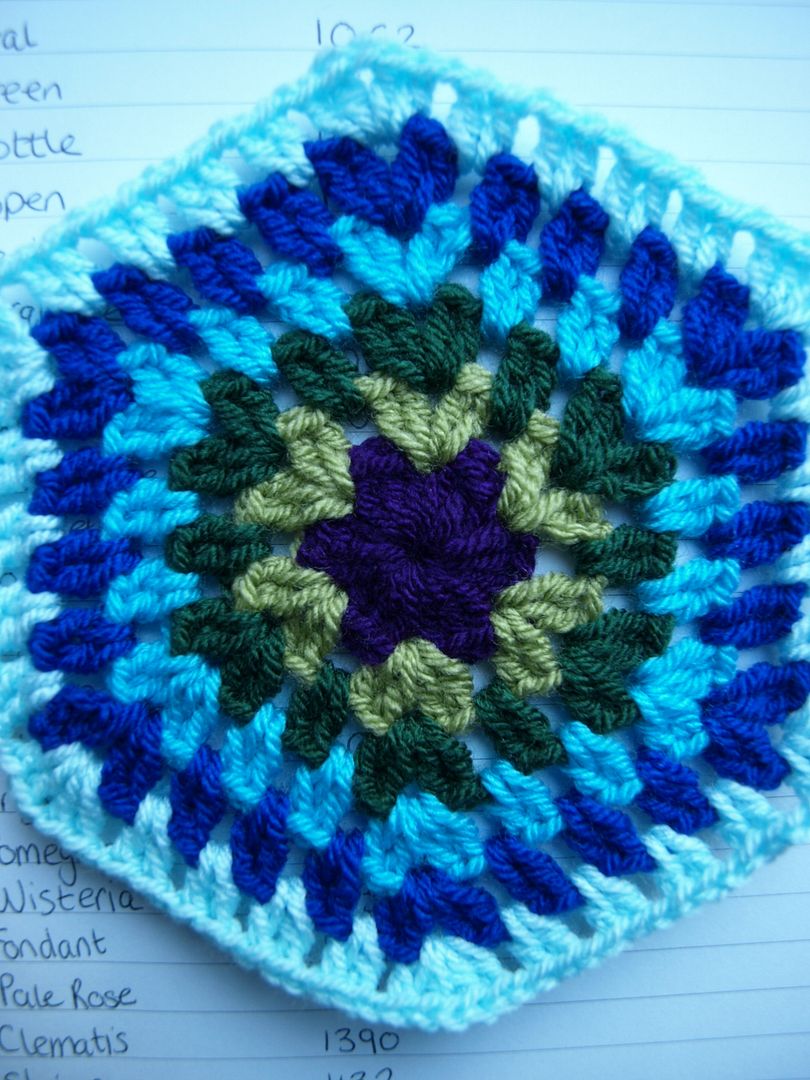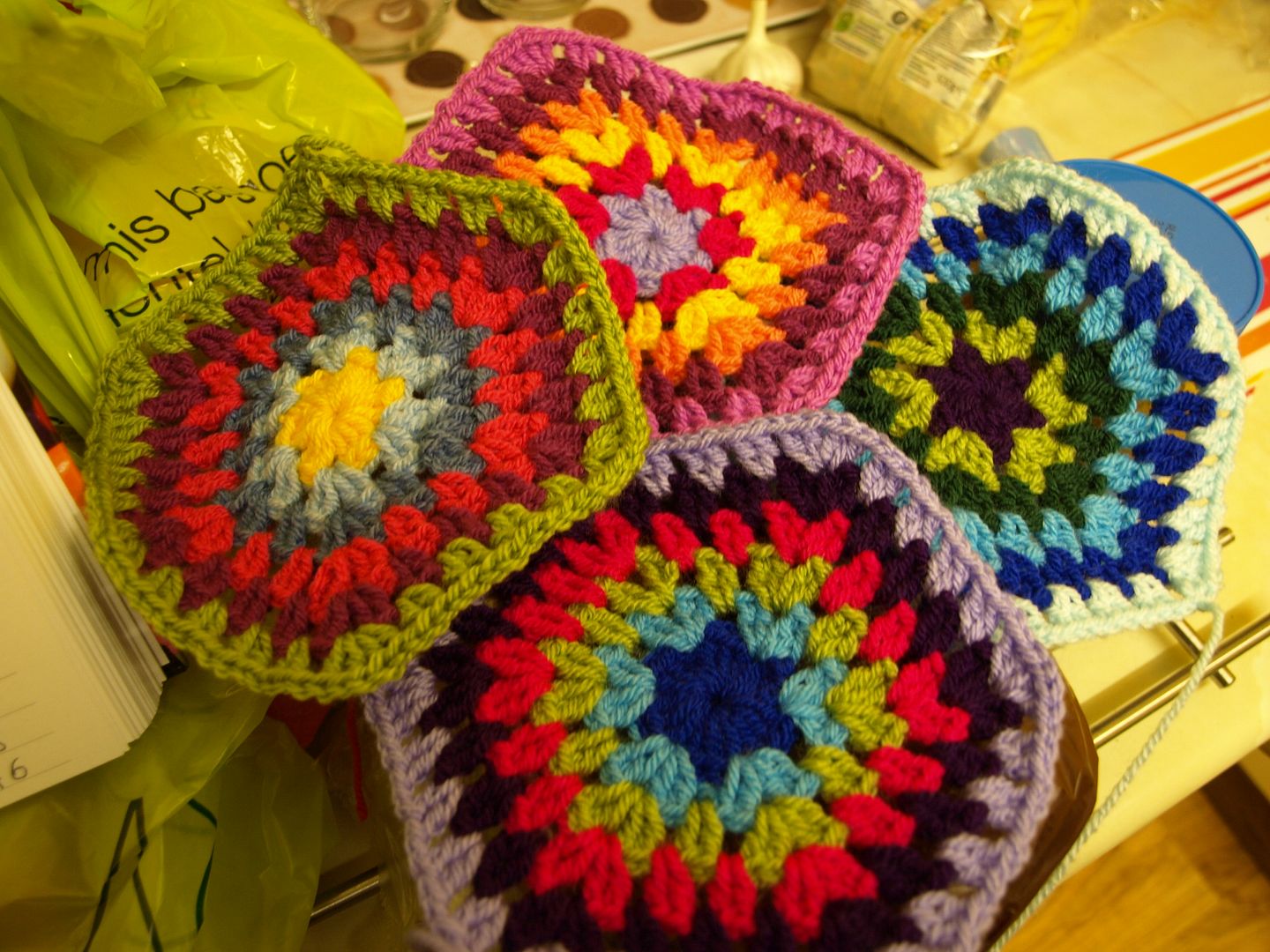 (please excuse the dodgy lighting, it's really difficult to photograph things without natural light, and I am at work throughout the daylight hours at the moment.)
I'm so excited to be making a big blanket again! <3
xxxxxxx