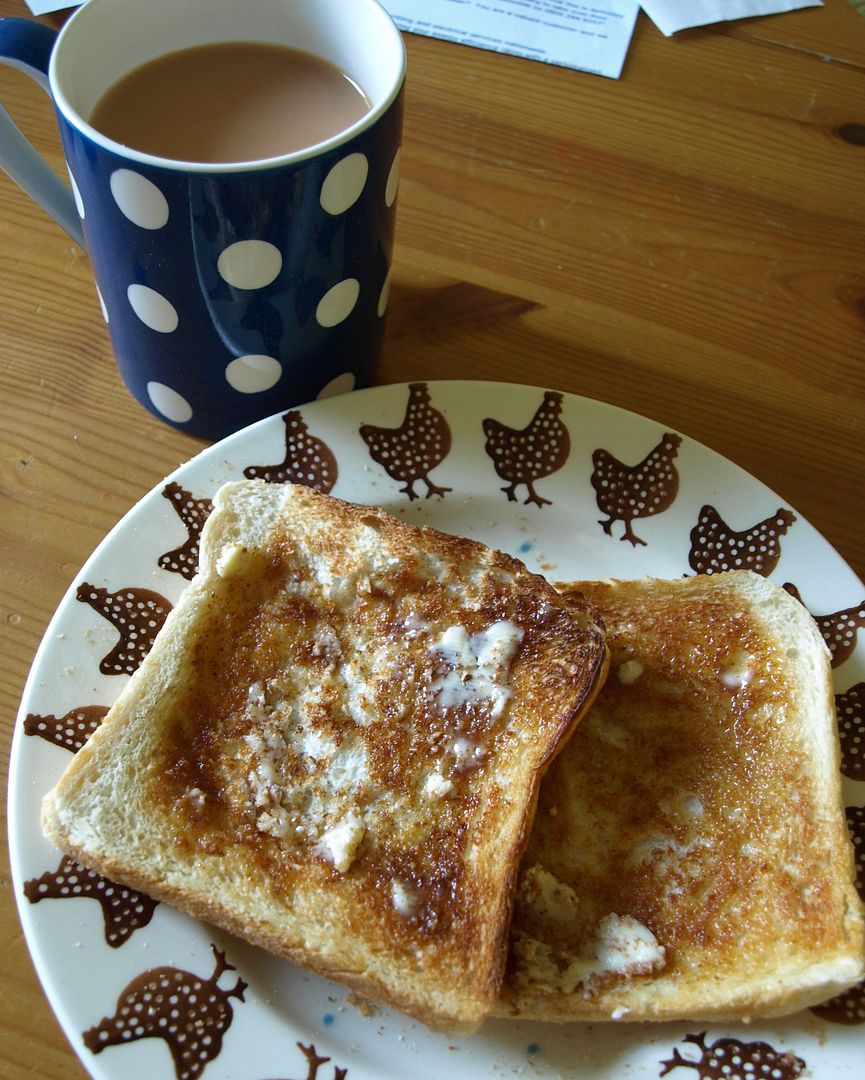 Today, I am unbelievably glad that it is the weekend.
Tea and hot buttery toast for breakfast, and now to begin the mammoth task of cleaning masonry dust off of and out of everything in the kitchen. And trust me when I say everything. I've yet to find something that is not covered in dust. We had extractor fans installed yesterday which involves core drilling through the exterior walls. So much mess.
So, if you are having a fun weekend, spare a thought for me as I will probably be covered in dust! hehe.
Have a good weekend all of you xxx