Do you remember my little baby beginnings of a ripple that I showed you last weekend?
This Saturday I just HAD to ripple. So I did. I rippled all afternoon. This is what my blanket looked like on Saturday morning: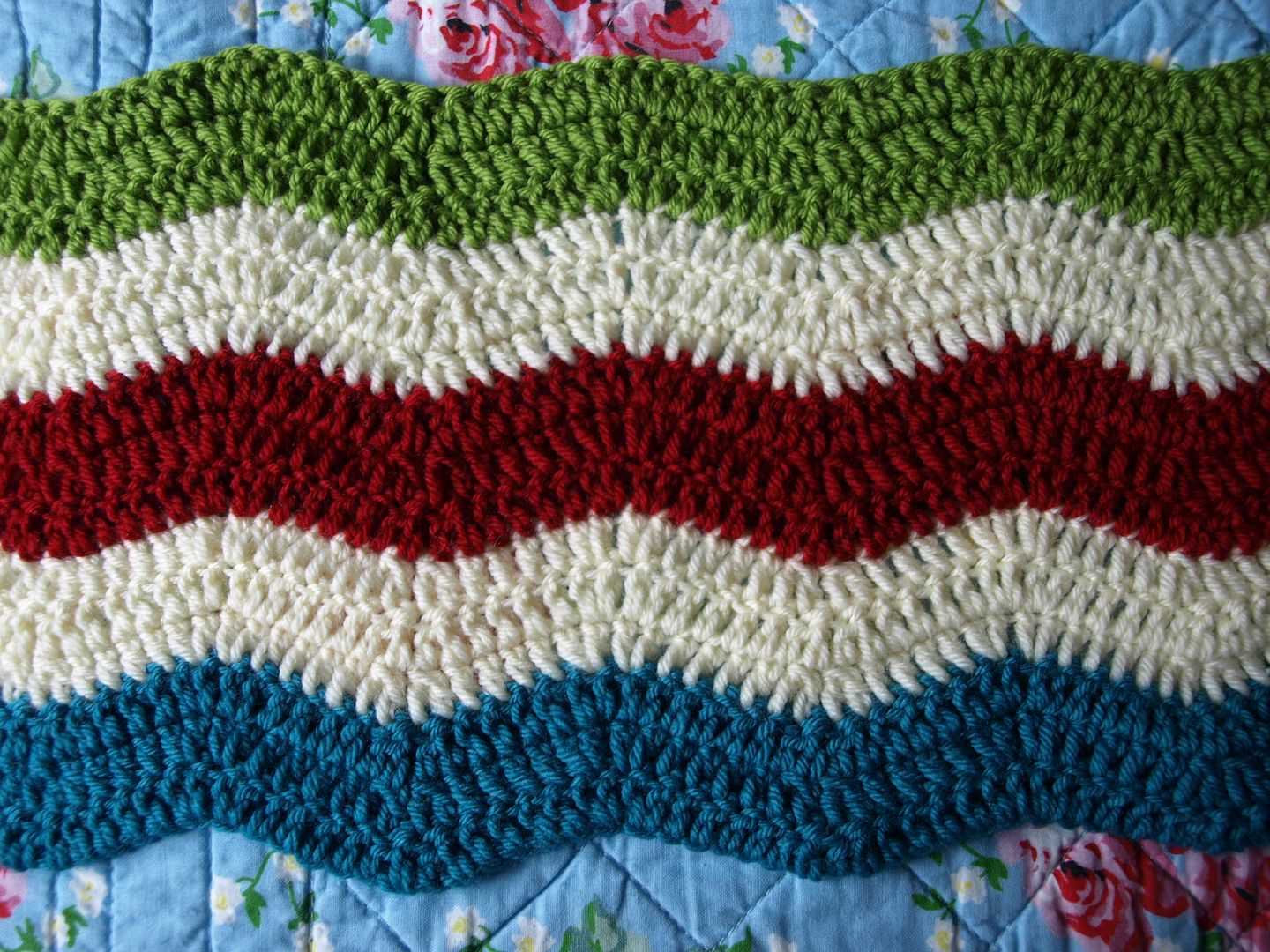 Then after a hard afternoon's worth of rippling and DVD watching …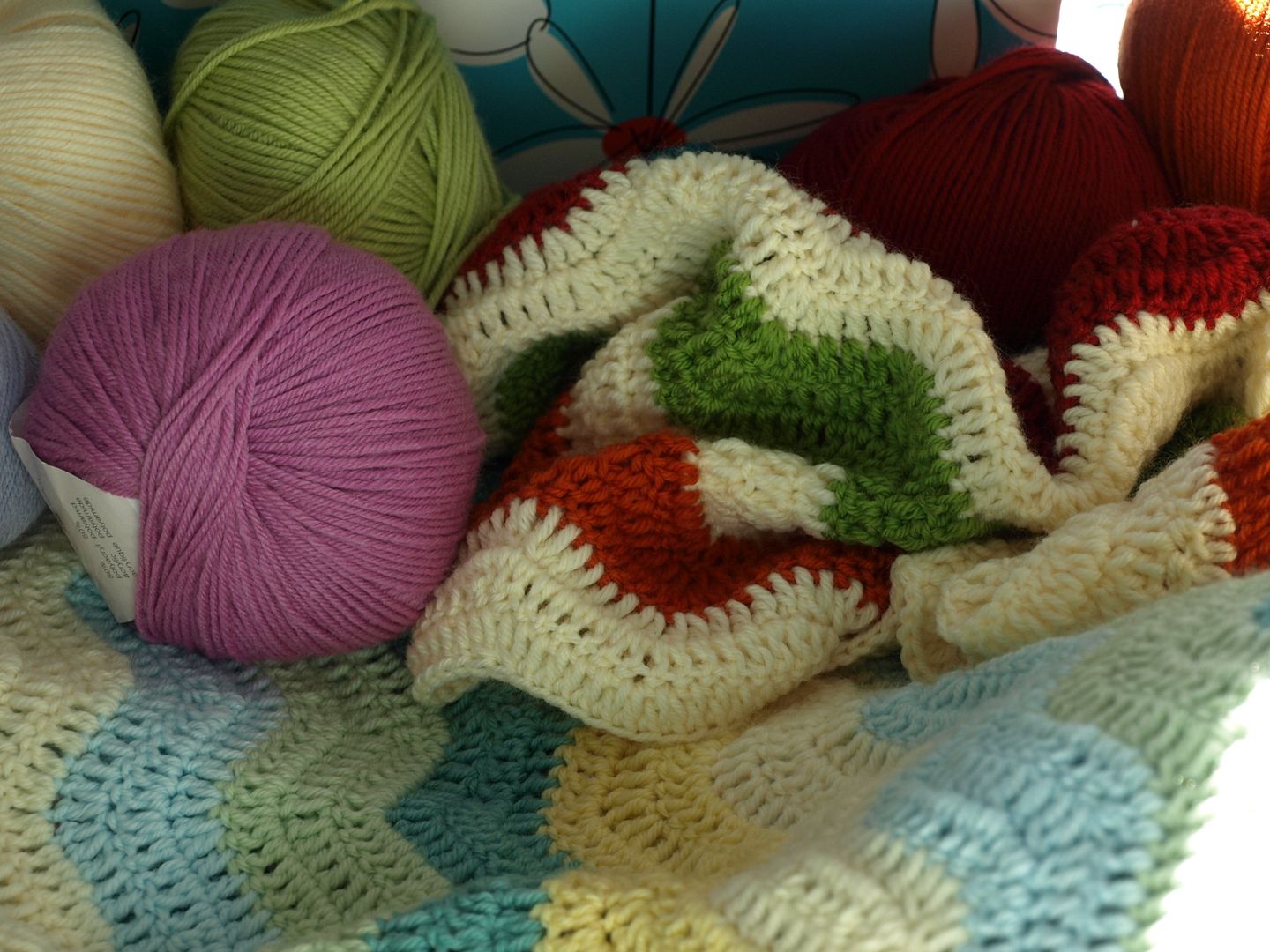 It looks more like this: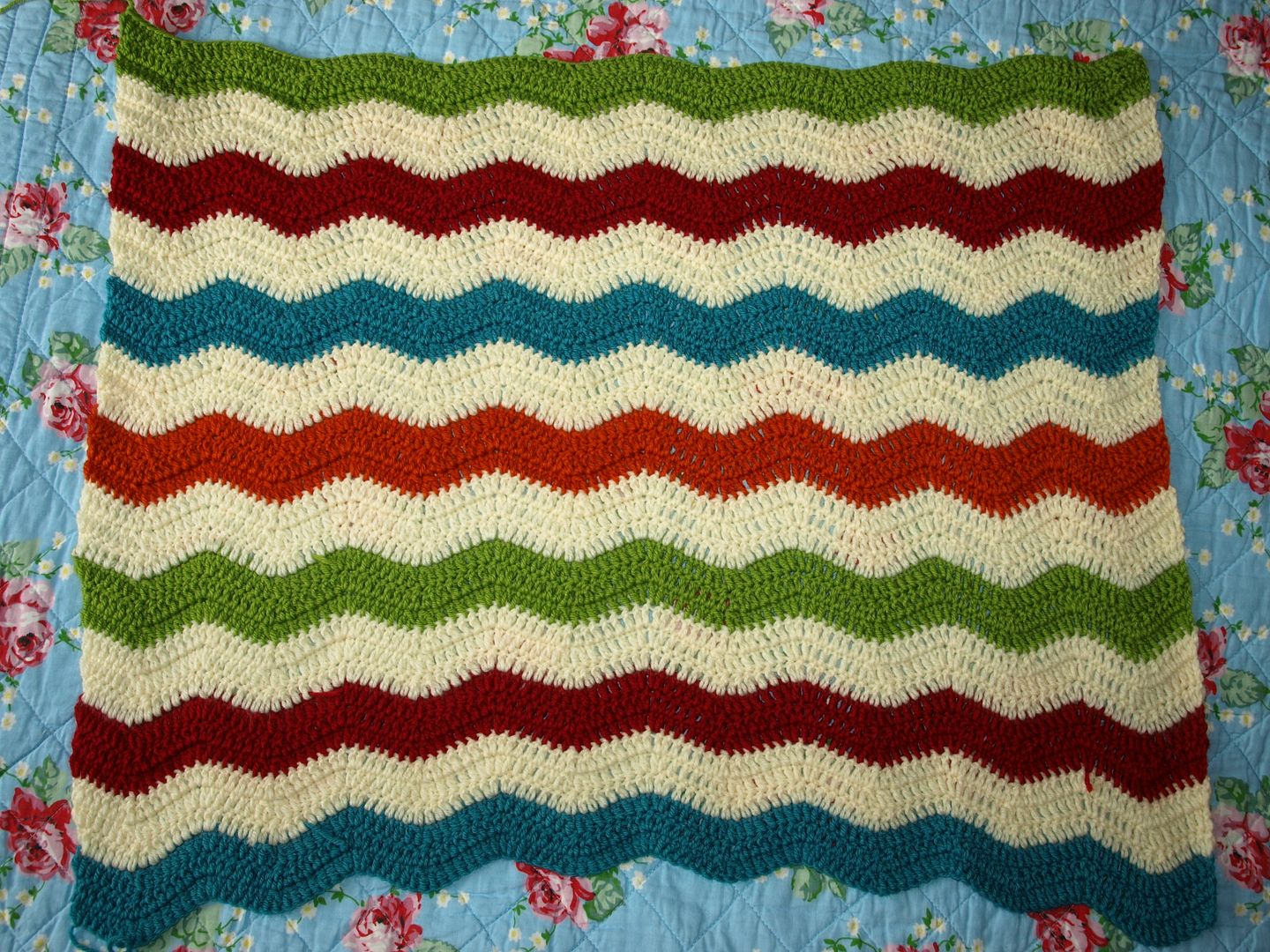 I LOVE this colour combination. I can't claim too much credit for it though because I stole it off of a babygro I saw in Next. (I'm aware that saying that doesn't help the baby rumour. There is still no baby. Me and Rach were shopping with our pregnant friend who is now on maternity leave.)
I think I could have finished it yesterday but unfortunately I ran out of yarn and I won't be able to get any more until the weekend. But on the plus side I have a long car journey that I intend to fill with some ripply action – excellent.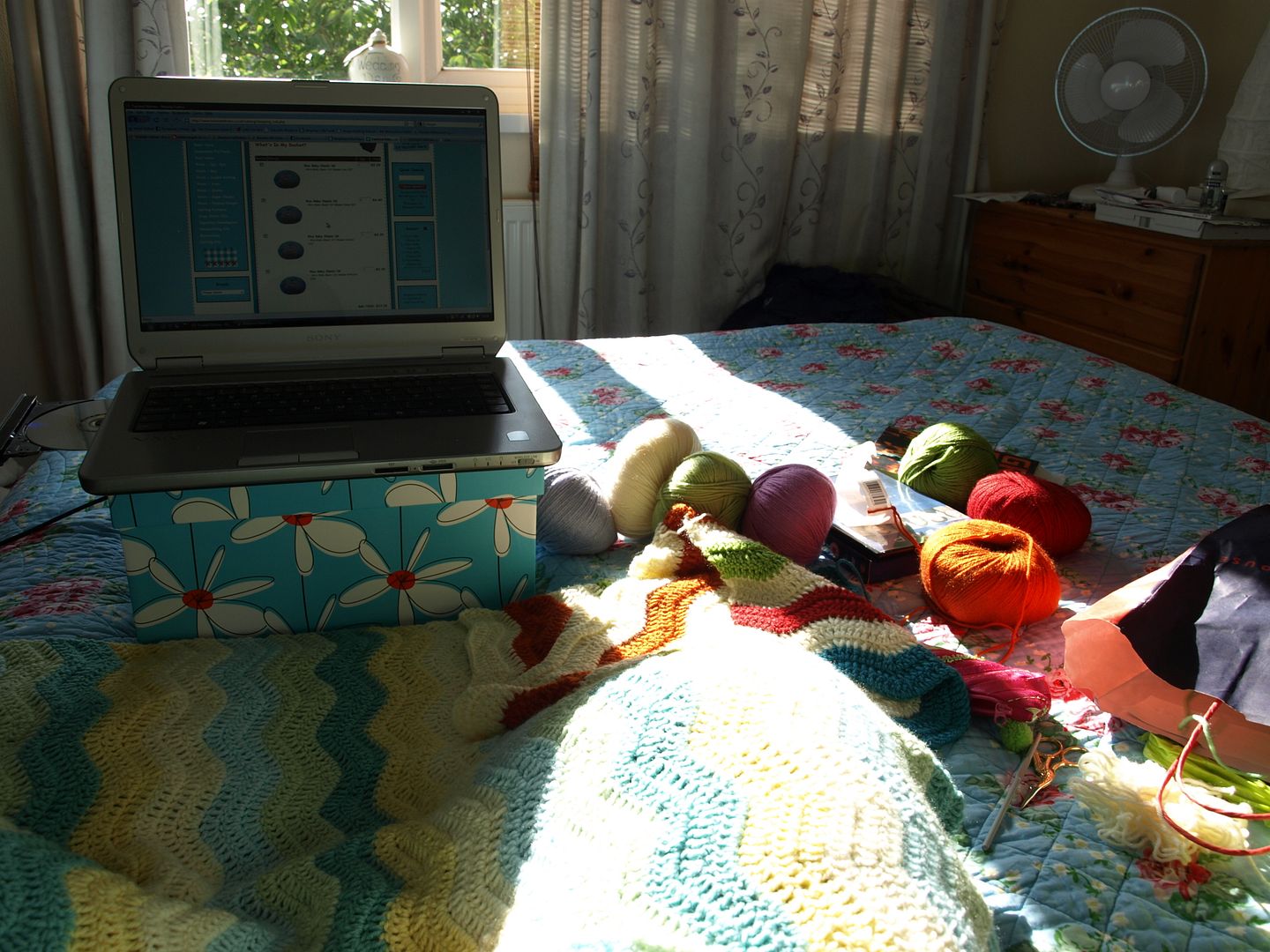 Of course, I did have another reason to not ripple yesterday – I'm still working on my sister's birthday blanket. Her birthday was yesterday (Happy Birthday Rachel! ♥) but I'm not seeing her until Friday, but I only have 7 squares and then the edging to go! How excellent. I've been taking yarn to work with a list of colour combination squares I need to make, which I do think is a very organised use of my time, heh. I did one square before work and another at lunchtime.
But when Rachel's blanket is done and dusted, oh my am I looking forward to rippling again! I mean, how can you resist this?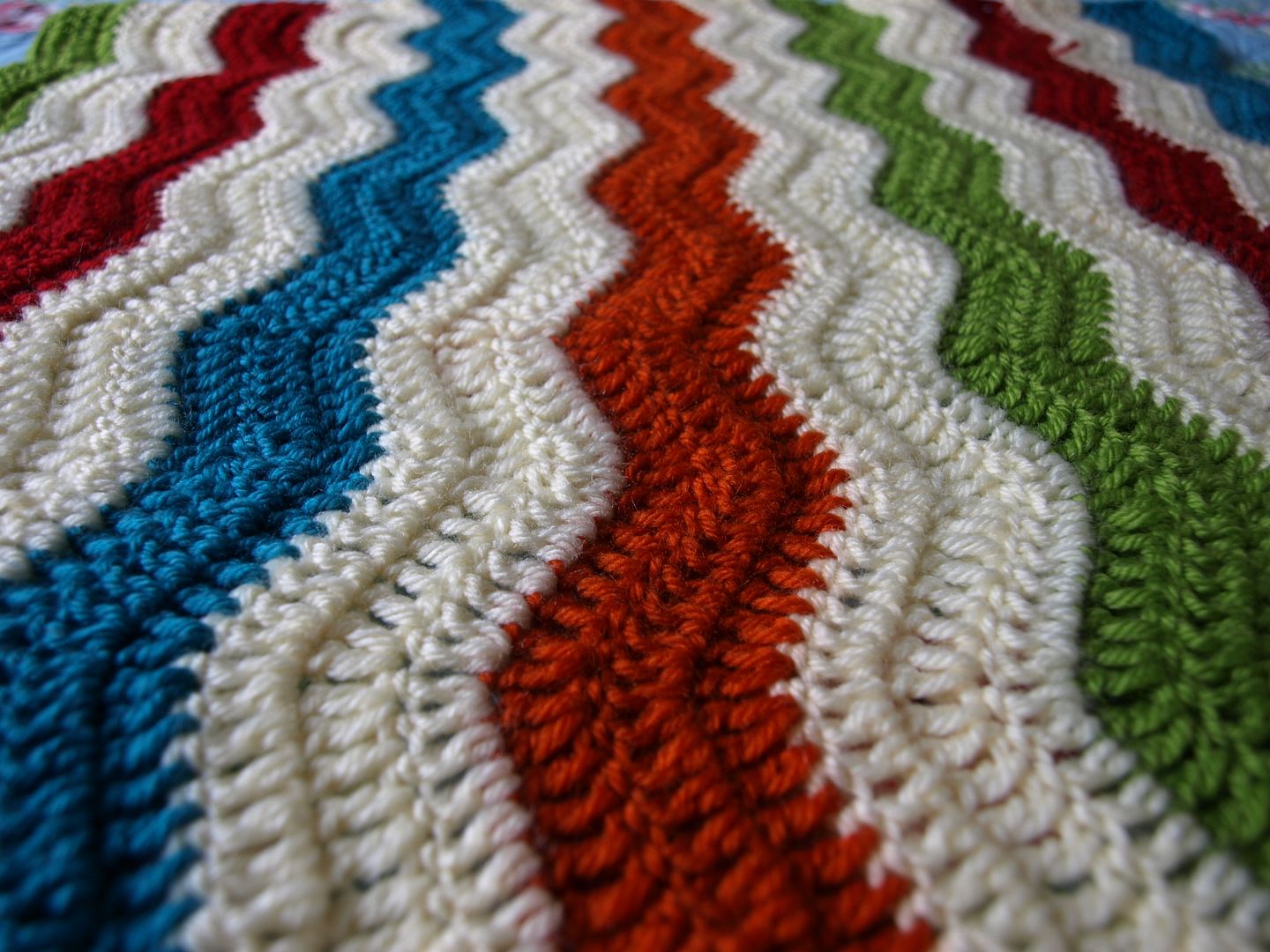 Oh yeah.
Edited to add: Lots of you have been asking what yarn I am using for this ripple. It is in fact my new favourite yarn: Rico Baby Classic DK. :-)