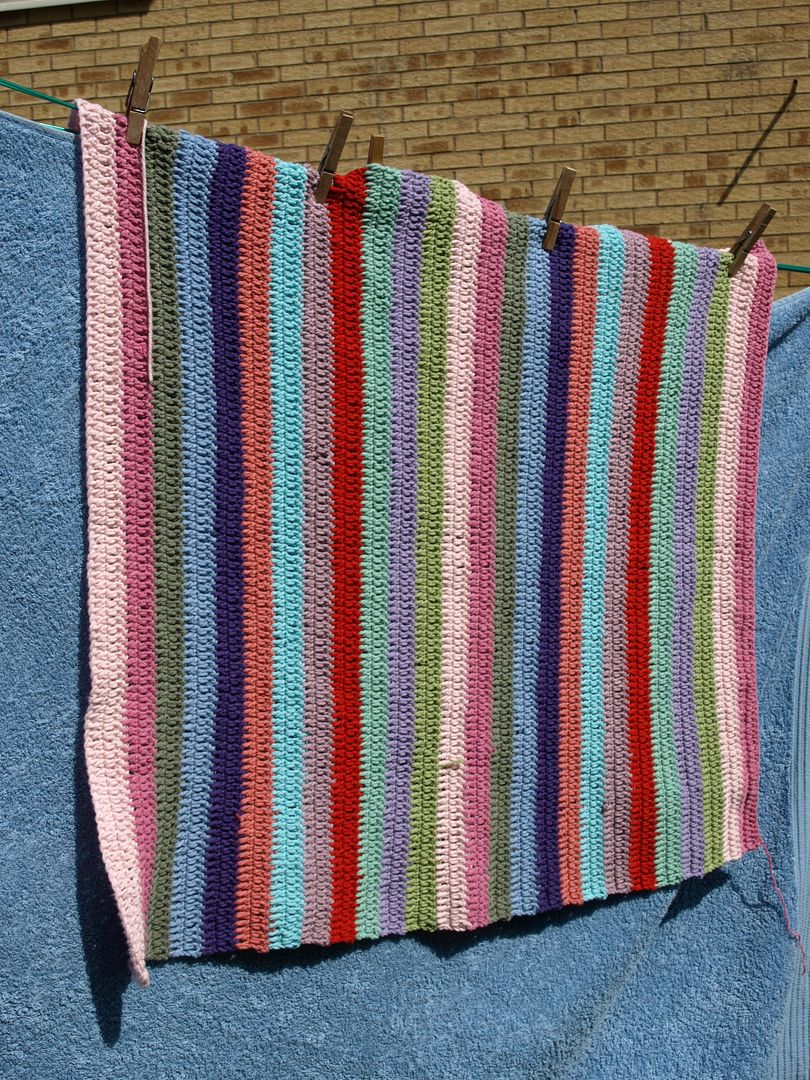 I keep trying to write this blog post but Andy is trying equally as hard to distract me from it! At the moment he is impersonating Ben Kingsley's character Don Logan from the film Sexy Beast. Hilariously terrible but very distracting.
What I was TRYING to say, was that I know I said I was going to post about my trip to Bolton Abbey, but then I found these photos from last weekend and realised that I hadn't shown you how my Kool Kotton stripes were doing.
Hanging crochet on the washing line for photos is a normal thing to, right?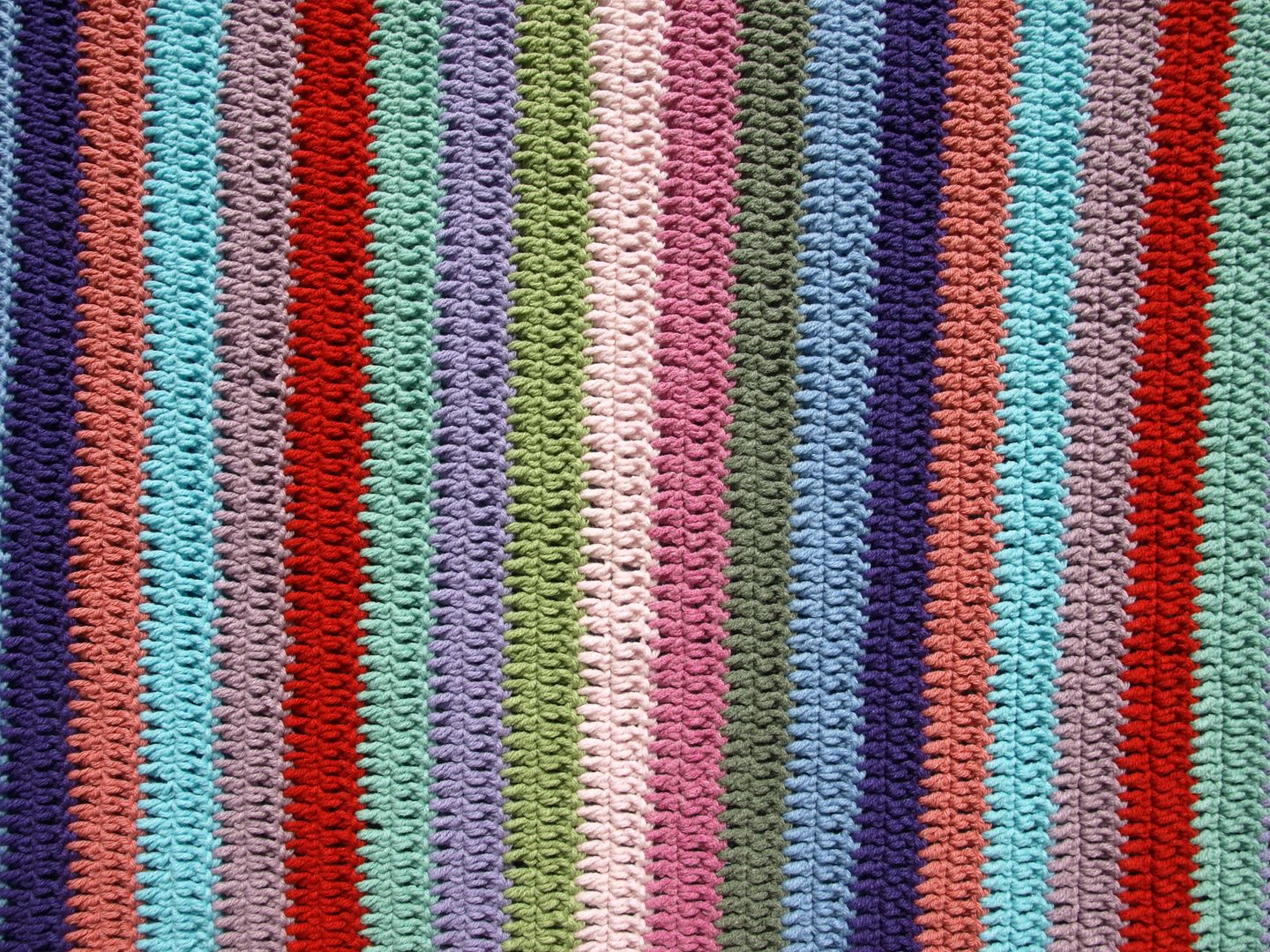 It's about the right size now, I've done two stripes in each colour and then the first four stripes again to make it the right lenght. I want to put a border around it, but I've never done a border on a blanket like this before, where I'd have to work up the sides which are not real stitches as such.
But you know what, I really, really like the way this blanket has turned out. I think it's lovely and once you adjust to the colours not being BRIGHTS, they actually look really good together. My one regret is purple next to coral – coral has replaced the shrimp colour as my least favourite!
What I like especially is the texture of the blanket – it's so different from wool but really drapey, cool and just lovely to the touch.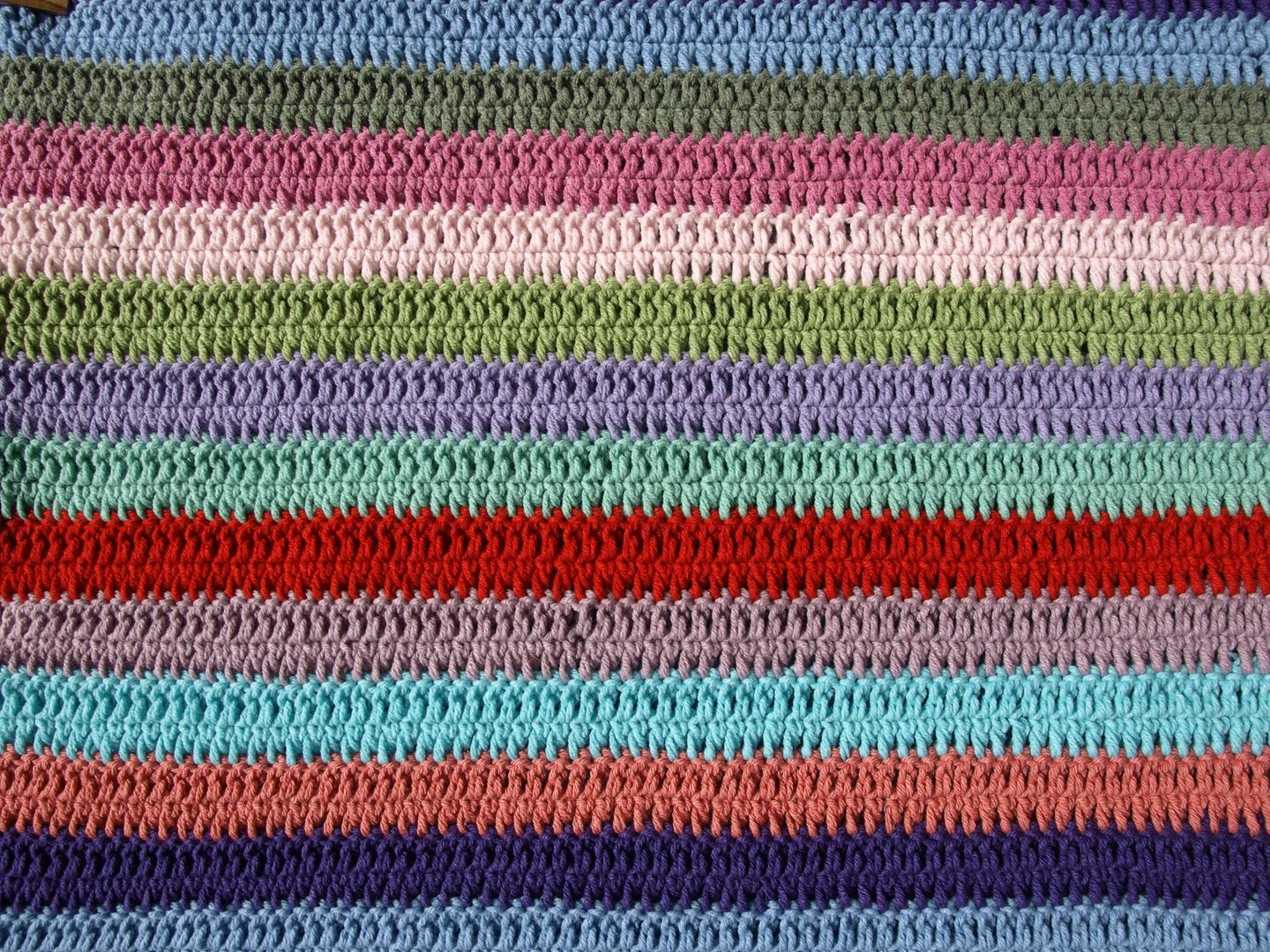 So what do you think? Likey or no likey?