Hello *munchmunchmunch*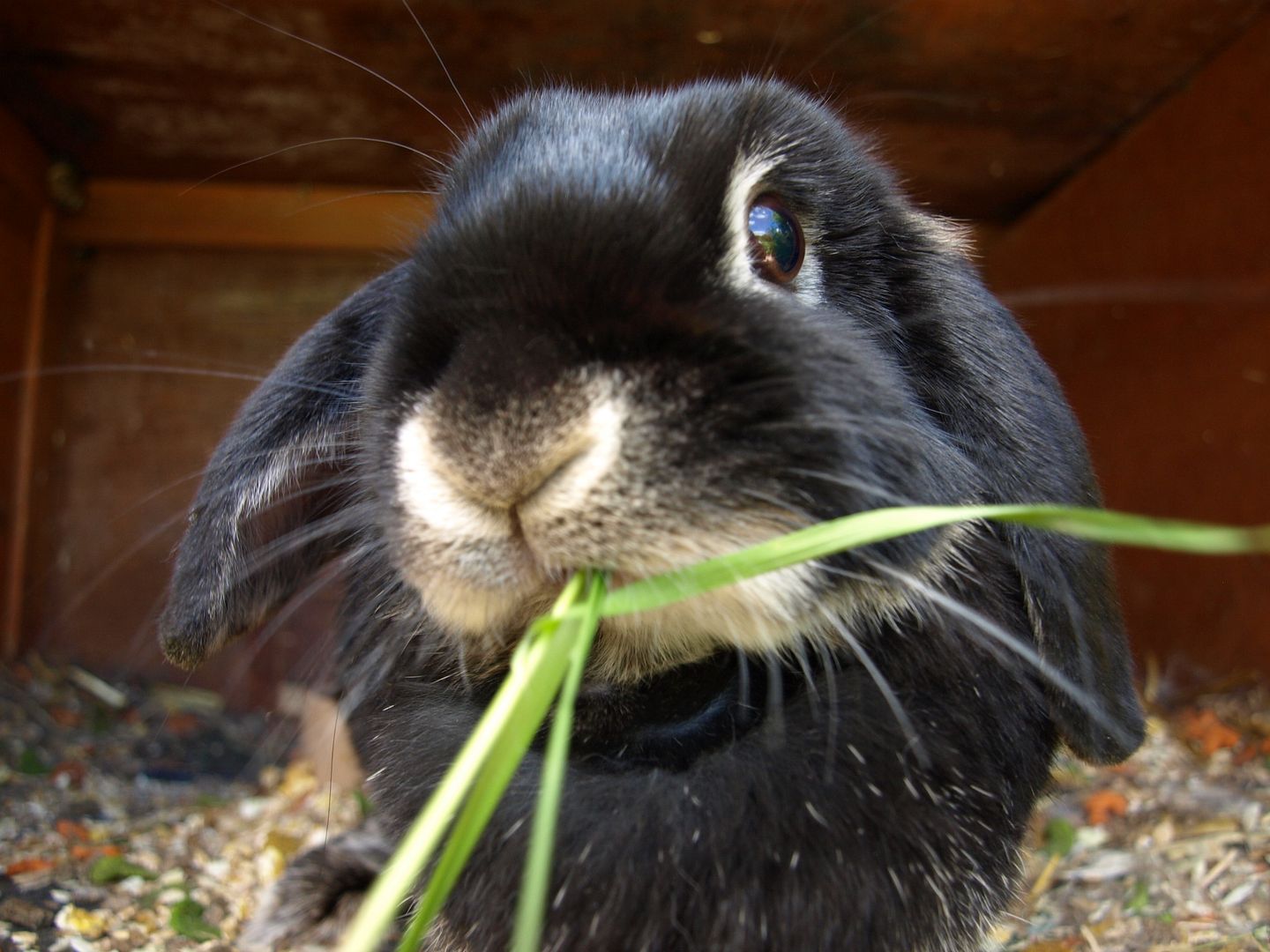 I don't think I need an introduction. I'm a pretty popular bunny on Heather's blog. Much more than that upstart bunny who lives inside the house.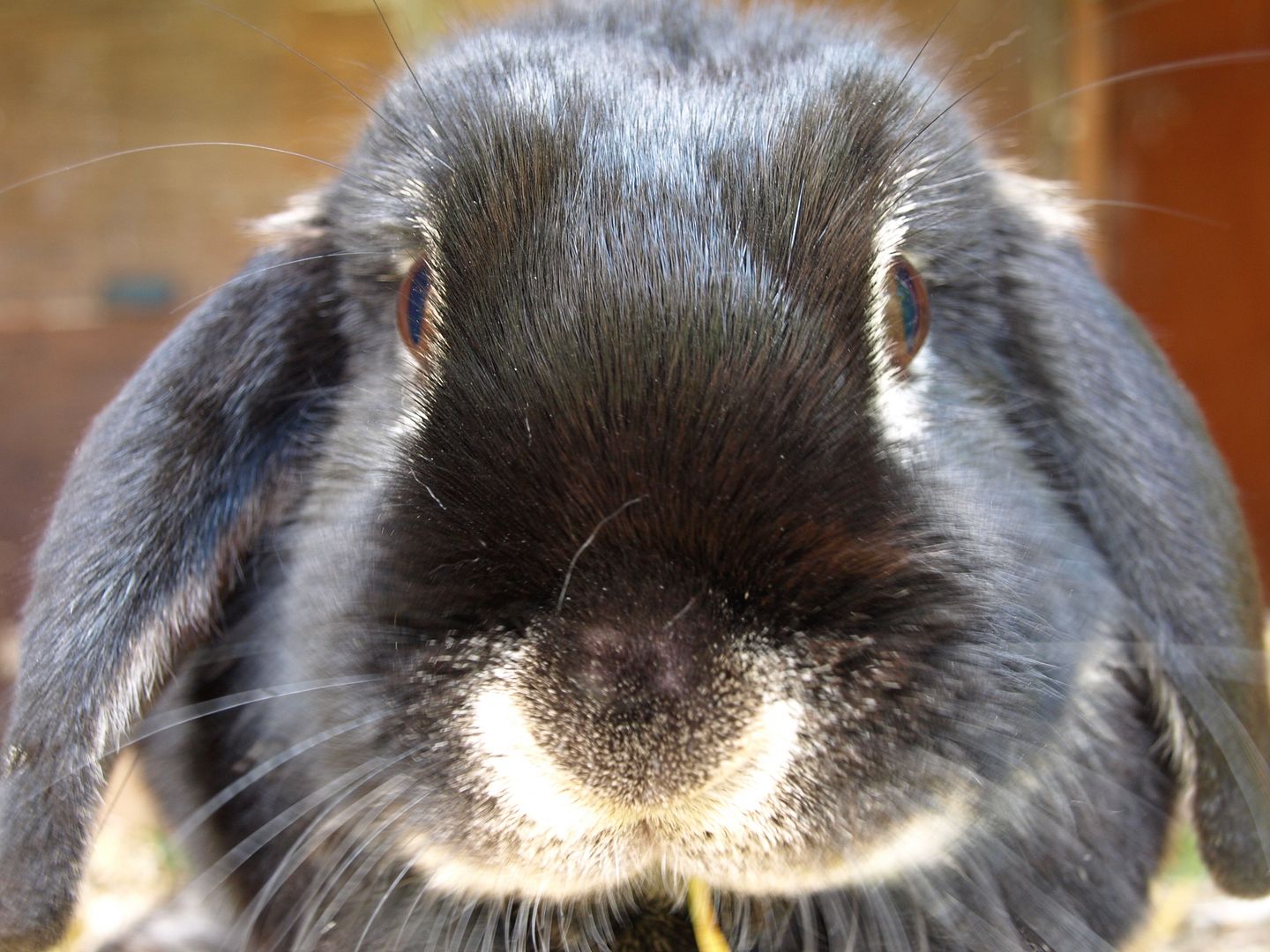 Thank you for all your lovely comments about me. I am feeling much better. But still really hungry. I wonder how long I can keep making them feel sorry for me and give me extra food? I like to eat. *nomnomnom*
I like it when Heather and Andy come and see me because they bring me food.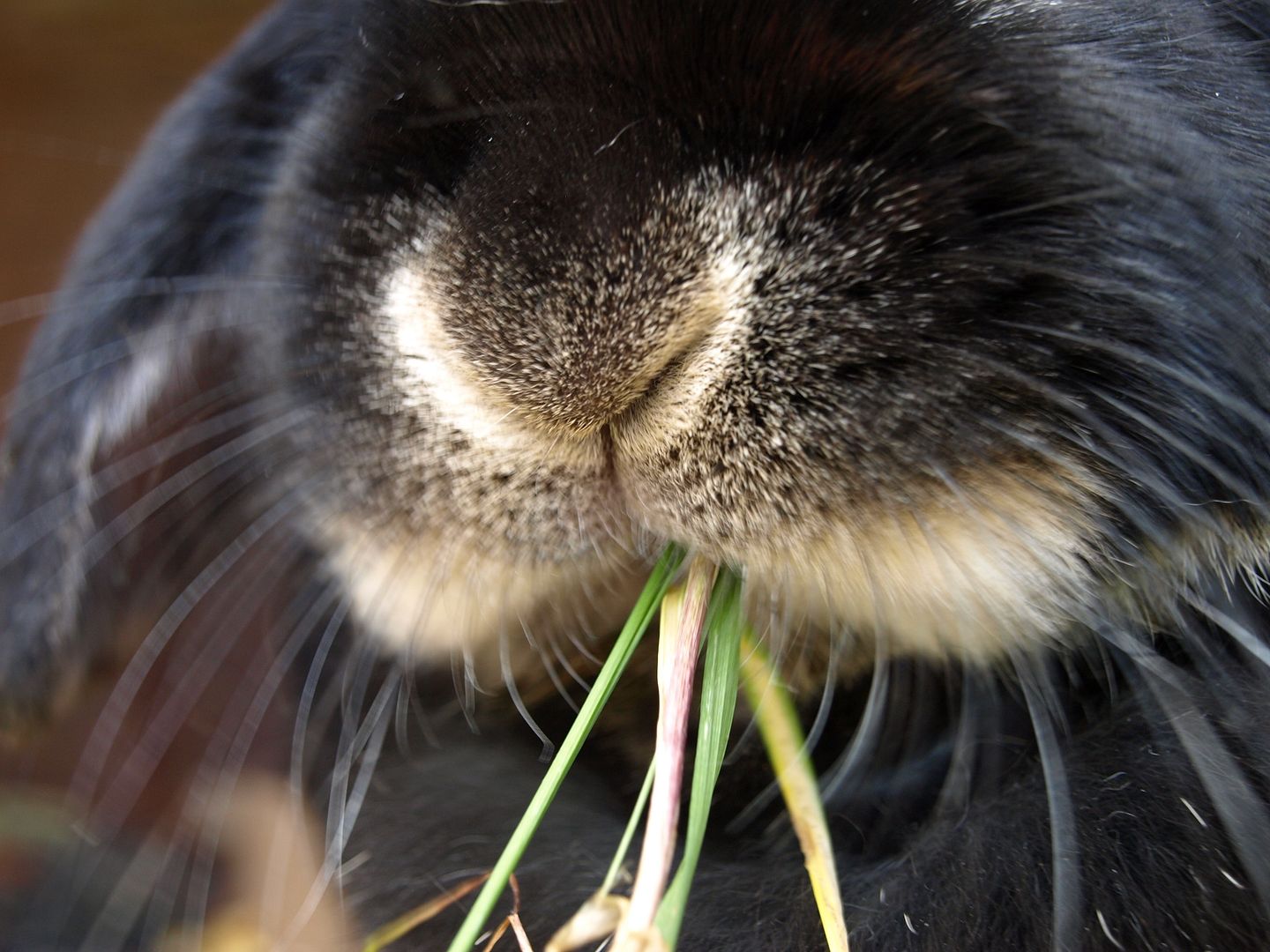 By the way Heather, are you just going to sit there taking photos of me or are you going to pass me some more grass? Modelling for you is hungry work. And I hope you're going to edit out my grey hairs. Hey, don't write that on your blog. And where's my grass? Oh and make sure you tell them all how cute my nose is. Because it is a cute nose. Look, twitchy twitchy nosey nosey. Very cute.