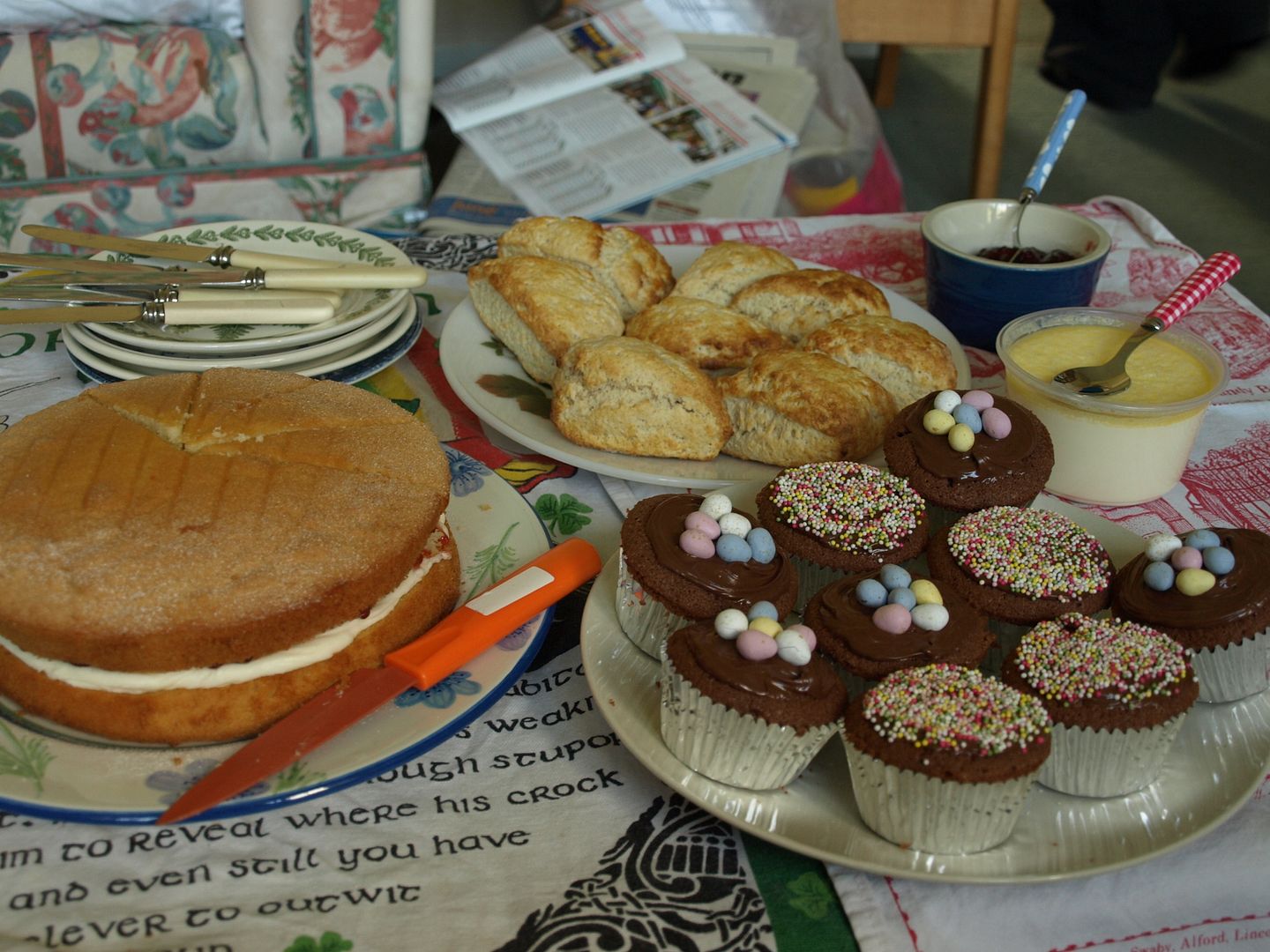 This weekend has been superb. It's a Bank Holiday today in the UK, and we decided to make the most of it by taking Friday as holiday as well. This meant that we could visit our families, hurrah! I love being back in Leeds but we do miss our families a great deal and it's lovely to be able to spend time with them. We drove down to my parents house on Thursday, straight after work (this was our only quick and straightforward travelling of the weekend…), and the on Friday morning my mum made beeeeautiful cakes and scones and we invited my Grandma over for a coffee morning. It was just the four of us, me, Andy, mum and Grandma and it was lovely. I miss my Grandma so much and it was wonderful to spend time with her.
We tried to find a nice tablecloth but they must have all been hiding somewhere and we ended up with a tea towel from Ascension Island and one garish green leprechaun one from Ireland. Ah well.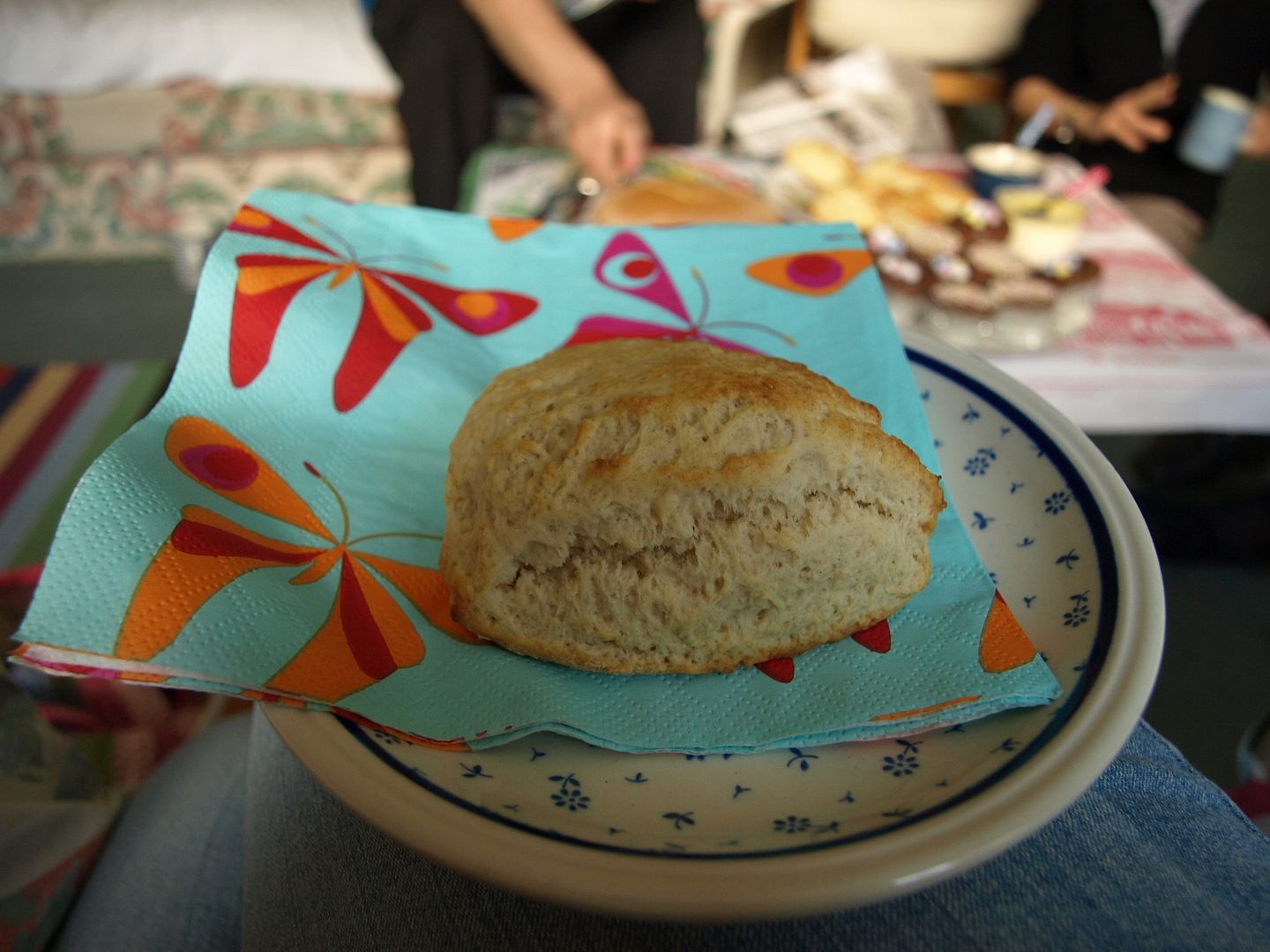 I don't really have a sweet tooth so I avoided the clotted cream and the jam and just had the scone! My mum is the best baker ever, everything she makes is delicious. She made over 100 scones for my wedding last year and everyone complimented them.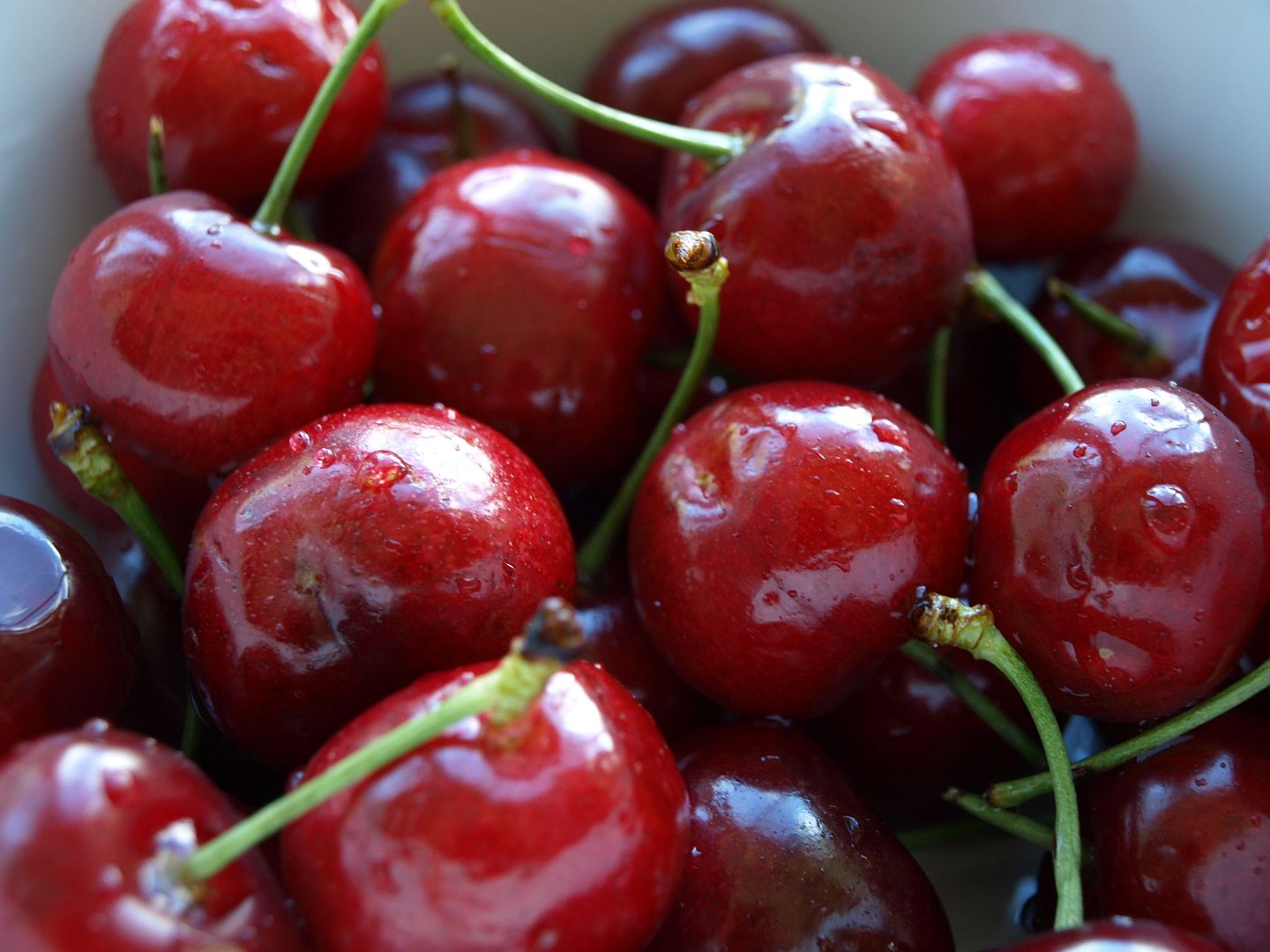 As it is my birthday next week, we had our traditional Birthday Cherries a week early. We've always always always had cherries on my birthday, it is just What You Do. I love cherries, but not cherry flavoured things. But real cherries, mmmMMMM! Lovely.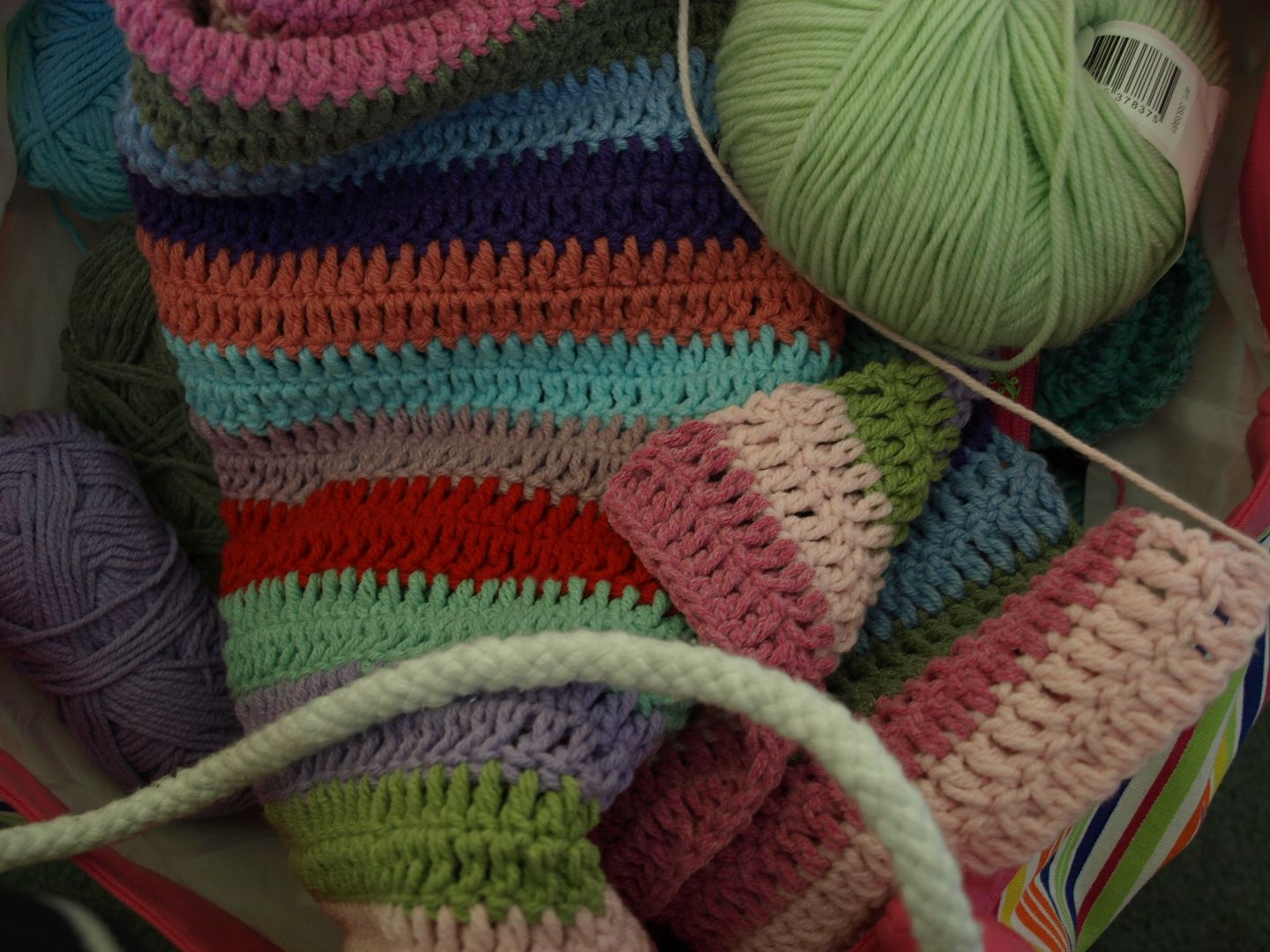 I also fitted in some hooky time, excellent.
I'm amazed at the transformation in the garden (Hi Whiskey!) since I left, do you remember how brown and dead it was in the winter? A bird haven, but not a lovely garden.
Look at it now!
It's so lush and green, and just FULL of plants and flowers.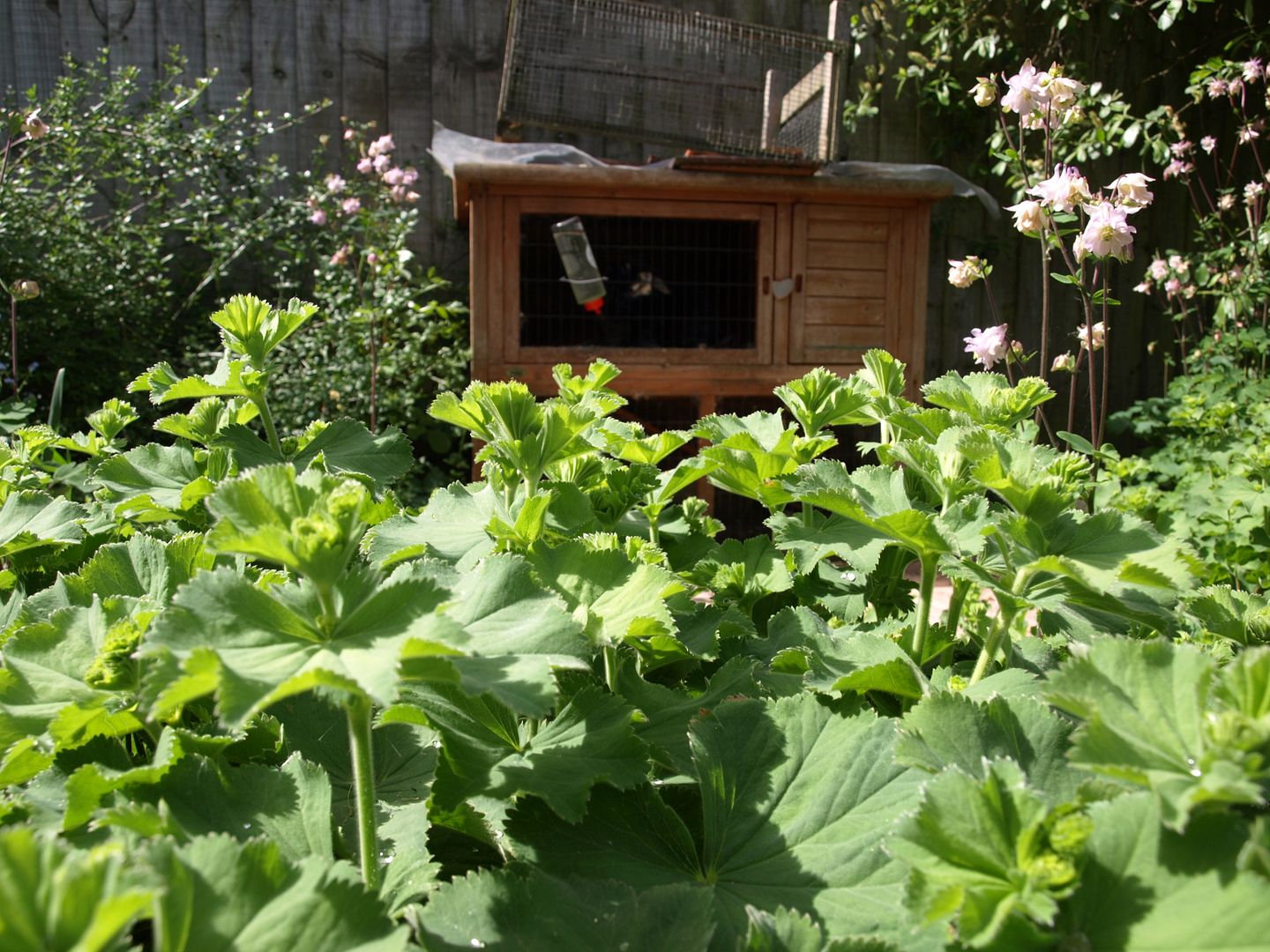 Can you see Willow's face in the photo above? Whenever someone goes out into the garden, she starts clamouring for attention and gets really grumpy if you don't go and see her. She pulls on the door with her teeth, and hops up and down the stairs and back up and then glares at you until you give her fuss. She HATES being ignored. Whiskey and Rocket are no better!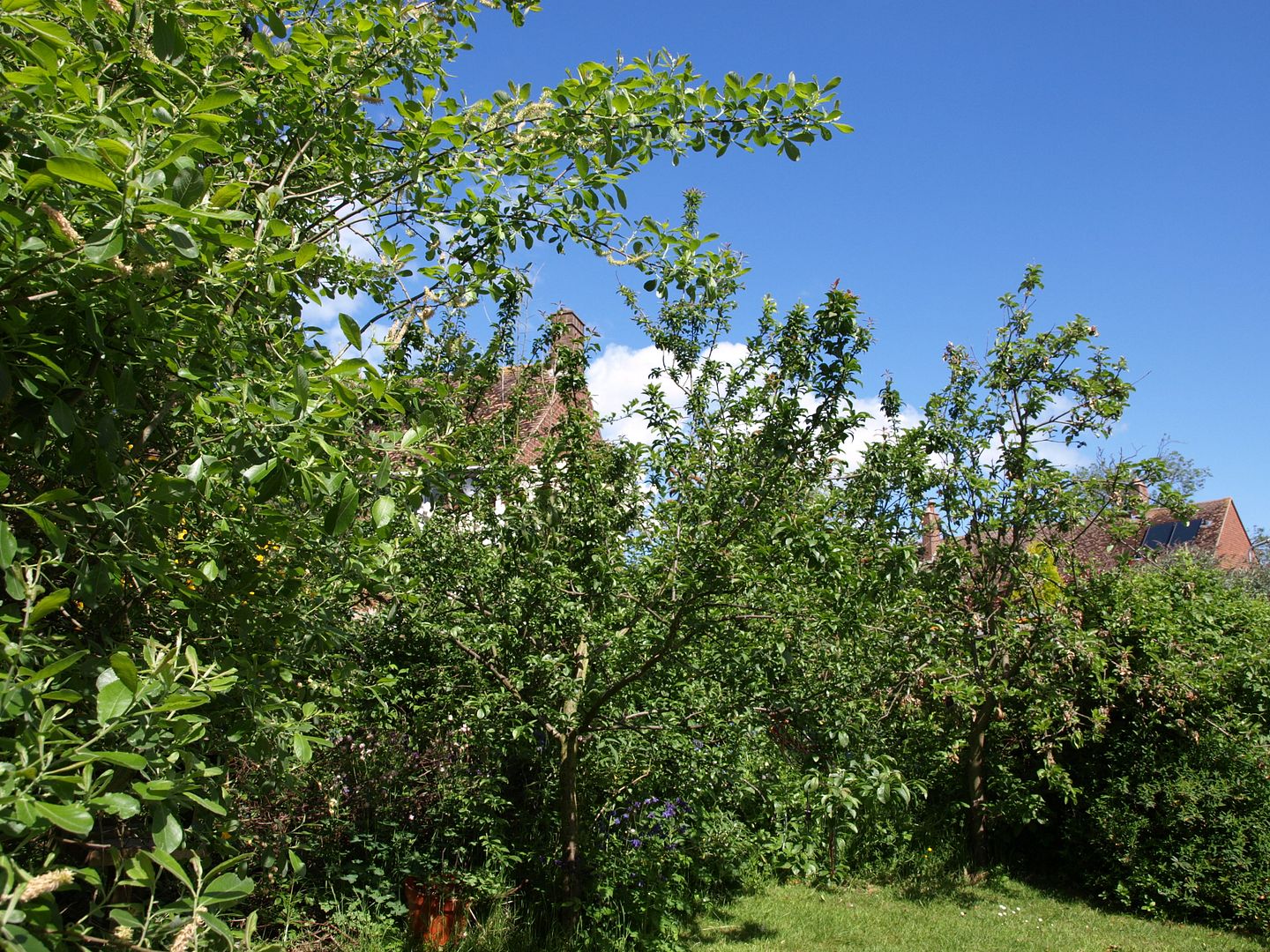 I have so many summer memories in this garden. Mostly from when I was at school, and had summer holidays! Just things like laying in the shade and reading, trying to catch escaped rabbits, growing vegetables, sitting out in the evenings until it was too dark or cold, eating dinner in the garden.
Tiny apples are beginning to grow ♥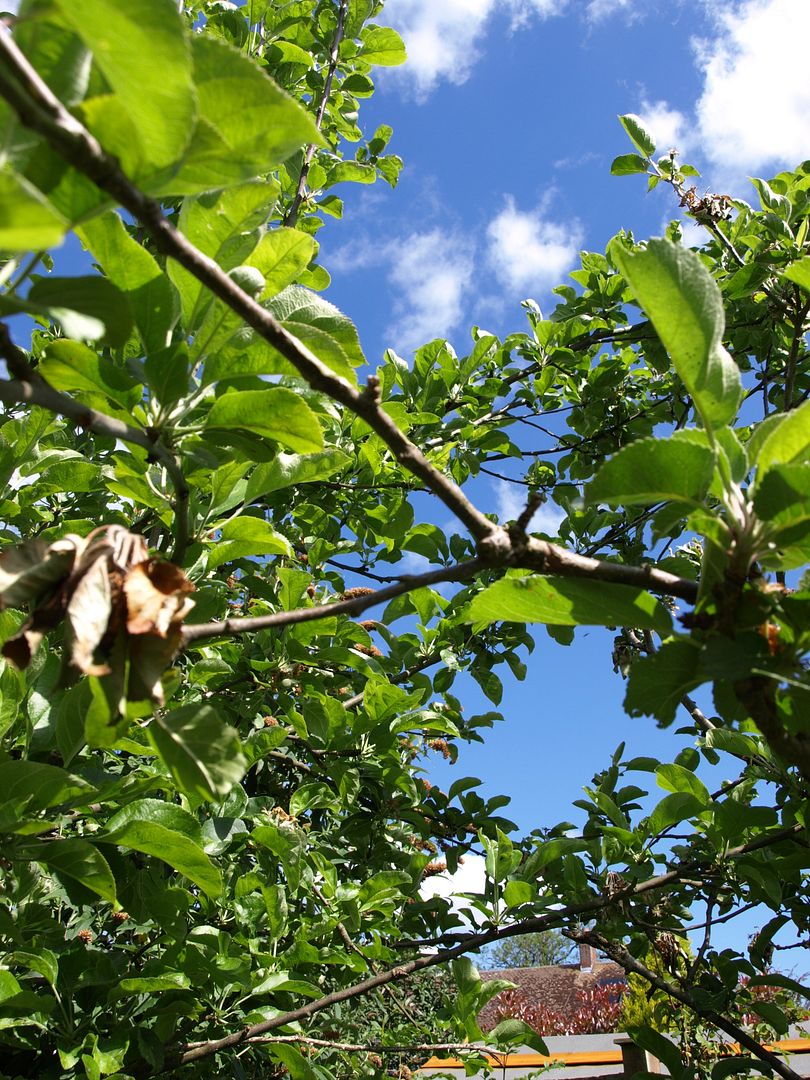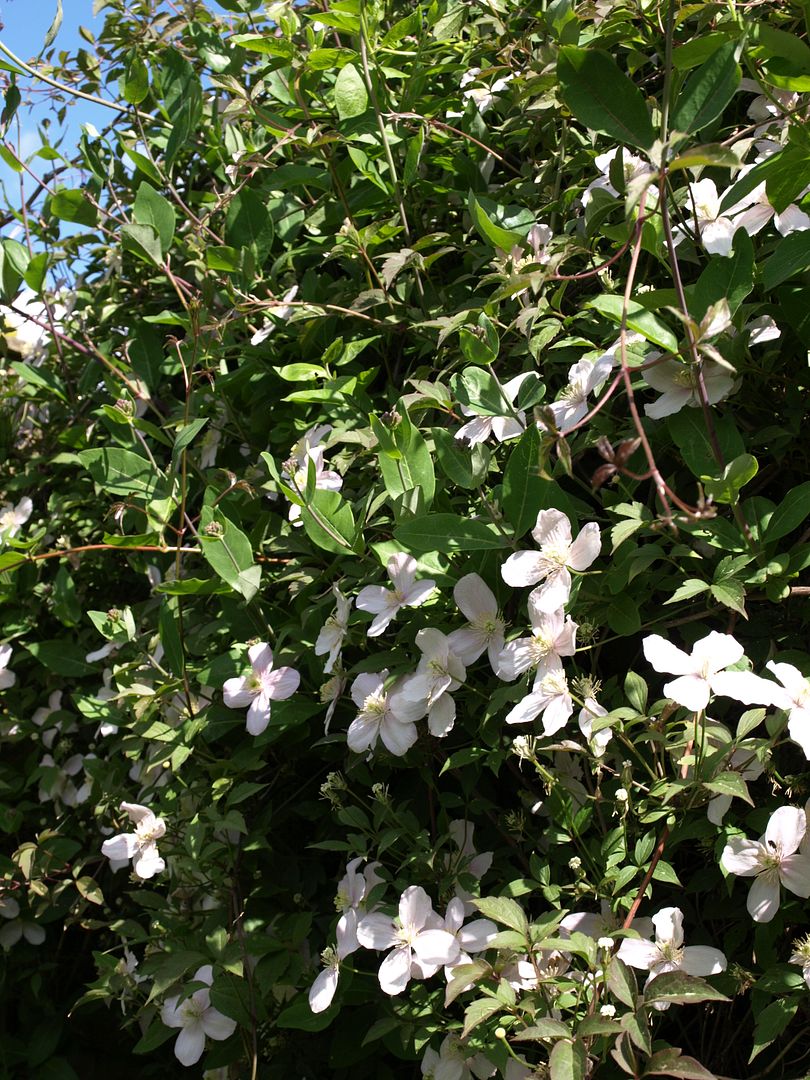 I love this clematis – I've seen quite a few houses around and about that have this clematis, I've no idea what type it is but it's just a delicate shade of pink and the shape of the flowers are lovely.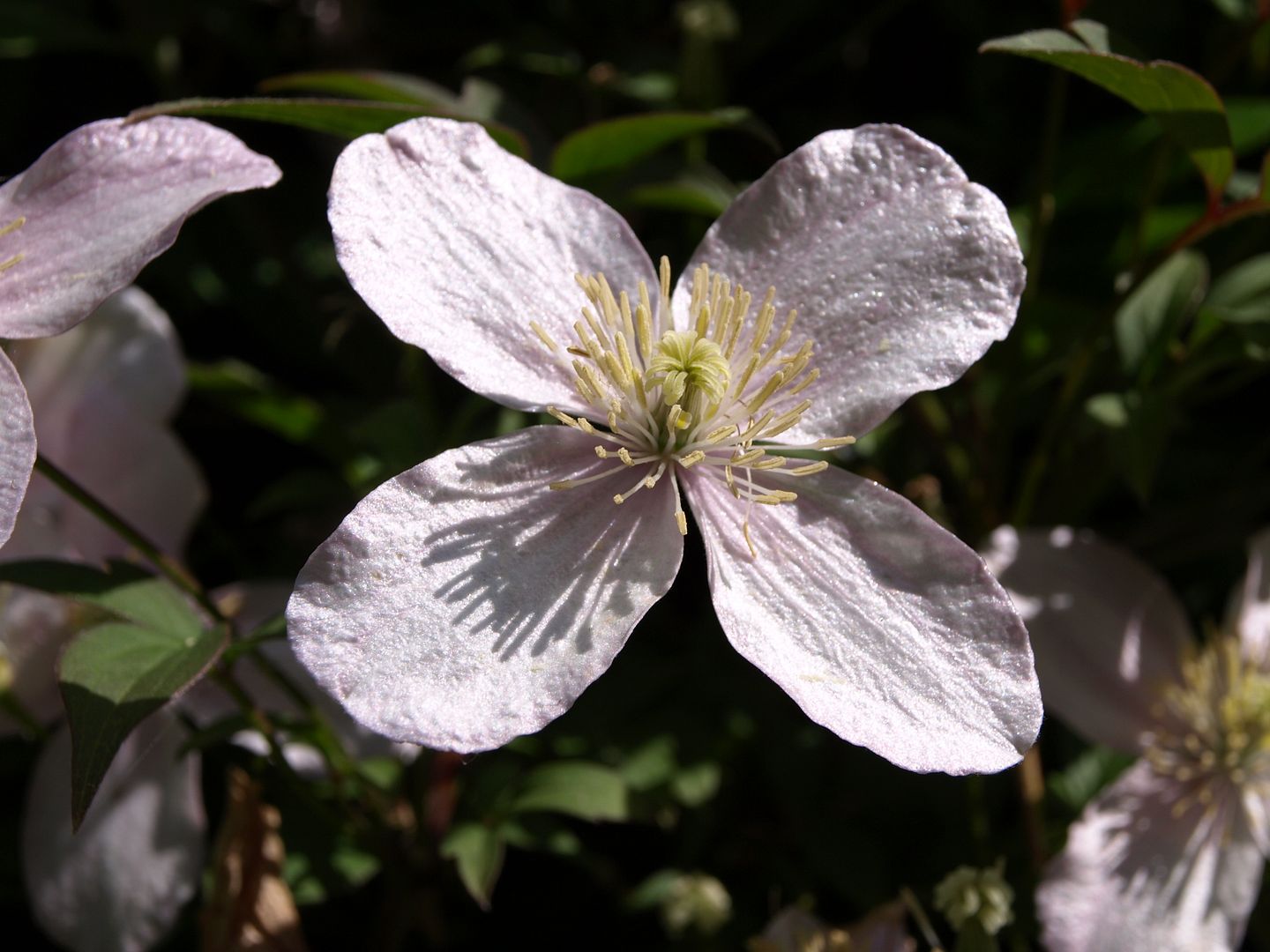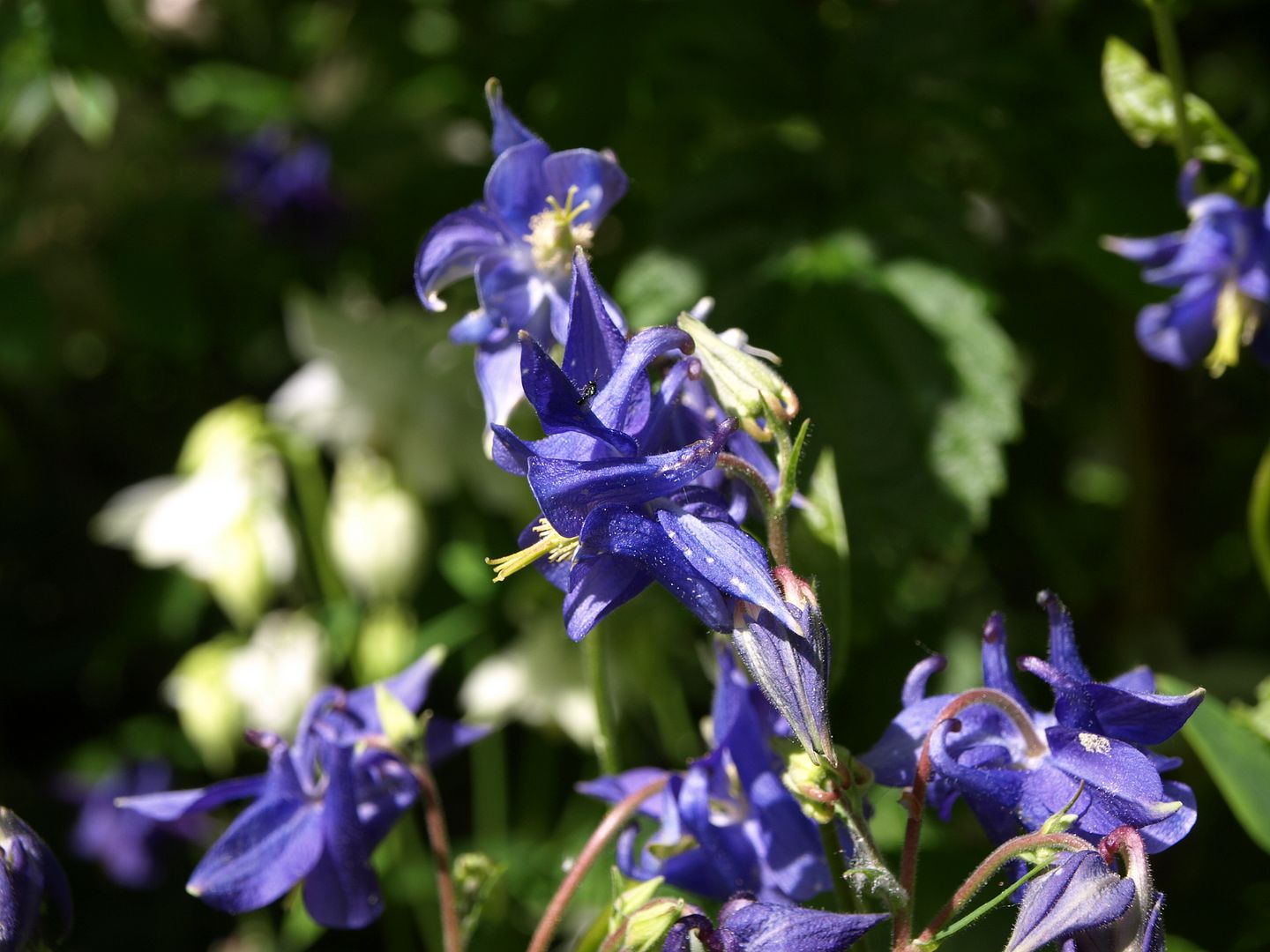 The aquilegia is flourishing, we have loads and loads of this in the garden. This purple on is my favourite.
And speaking of flourishing …  the pink Valerian in the front garden is threatening to take over as usual! It reminds me so much of Pevensey, where is just grows wild and free anywhere it can, including on the beach itself. Oh, how I want to go back to Pevensey.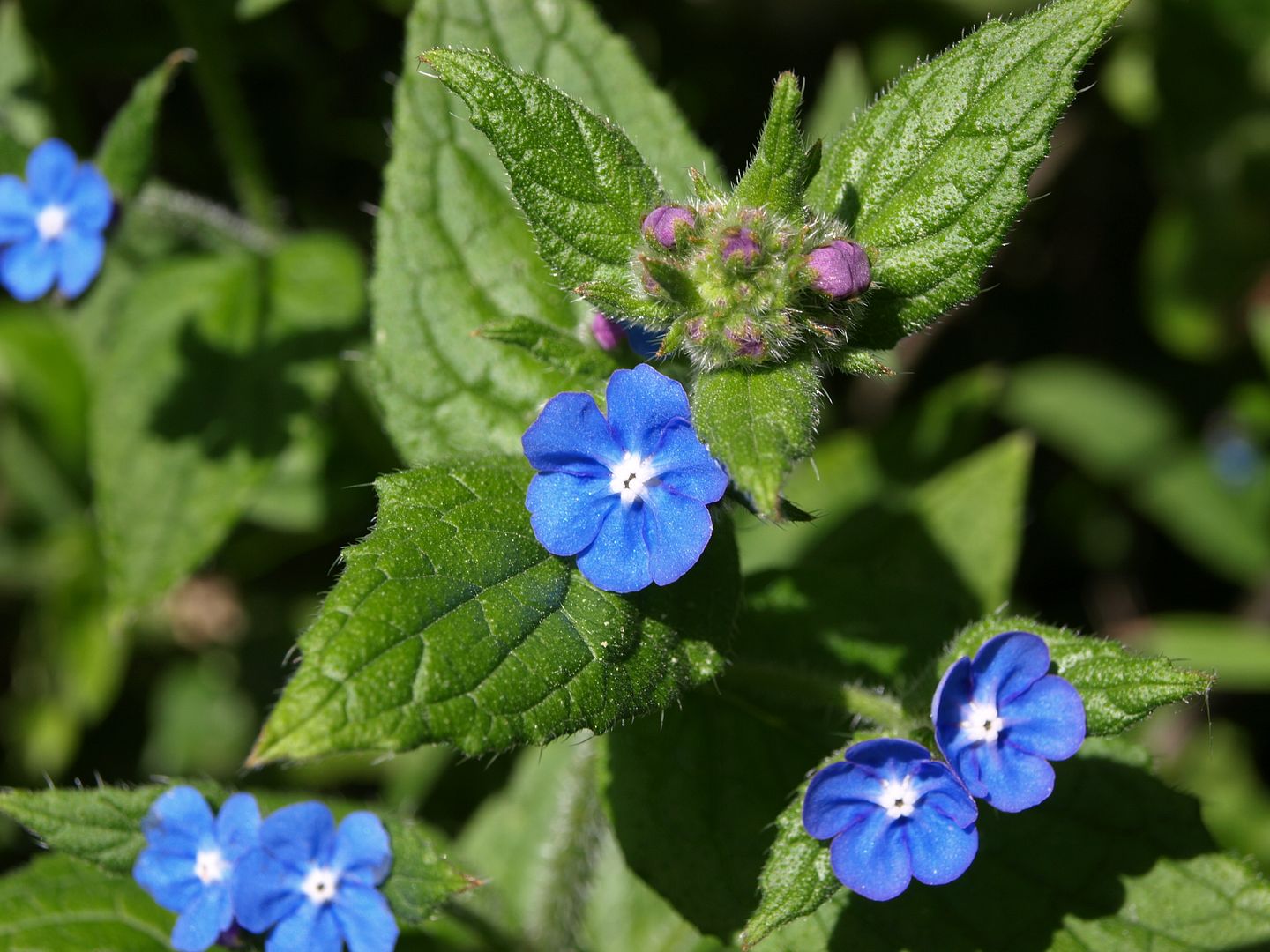 Mmmm, borage. To me, this = Pimms o'clock. Unfortunately it was midday on a Friday and we were getting ready to drive to Southampton so Pimms O'Clock was not possible.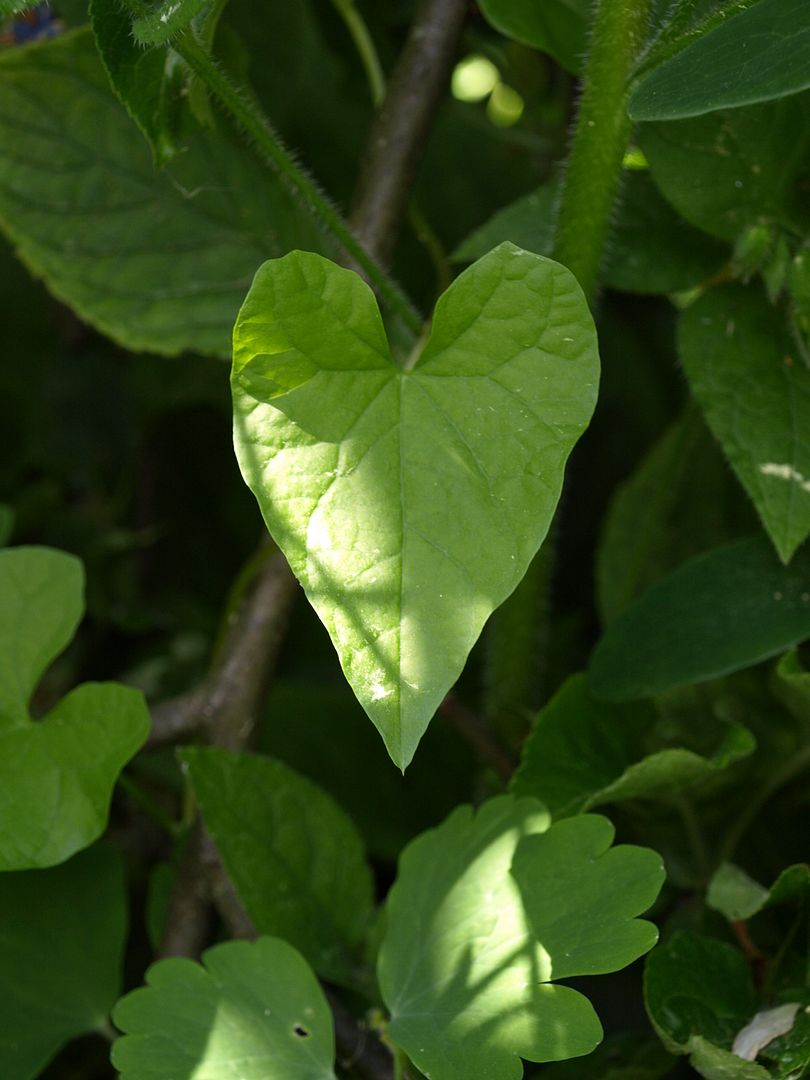 Do you hate it when people call daisies weeds? I think they're just lovely and I really like seeing a lawn dotted with daisies. Other people disagree! There is a little patch on the grass here, about the size of a saucer, that come back year after year, despite my mum's attempts to mow them away. Yeah, go daisies!
Forget me Nots are another flower that people think of as a weed. I don't understand how! They are one of my favourites, I just love them.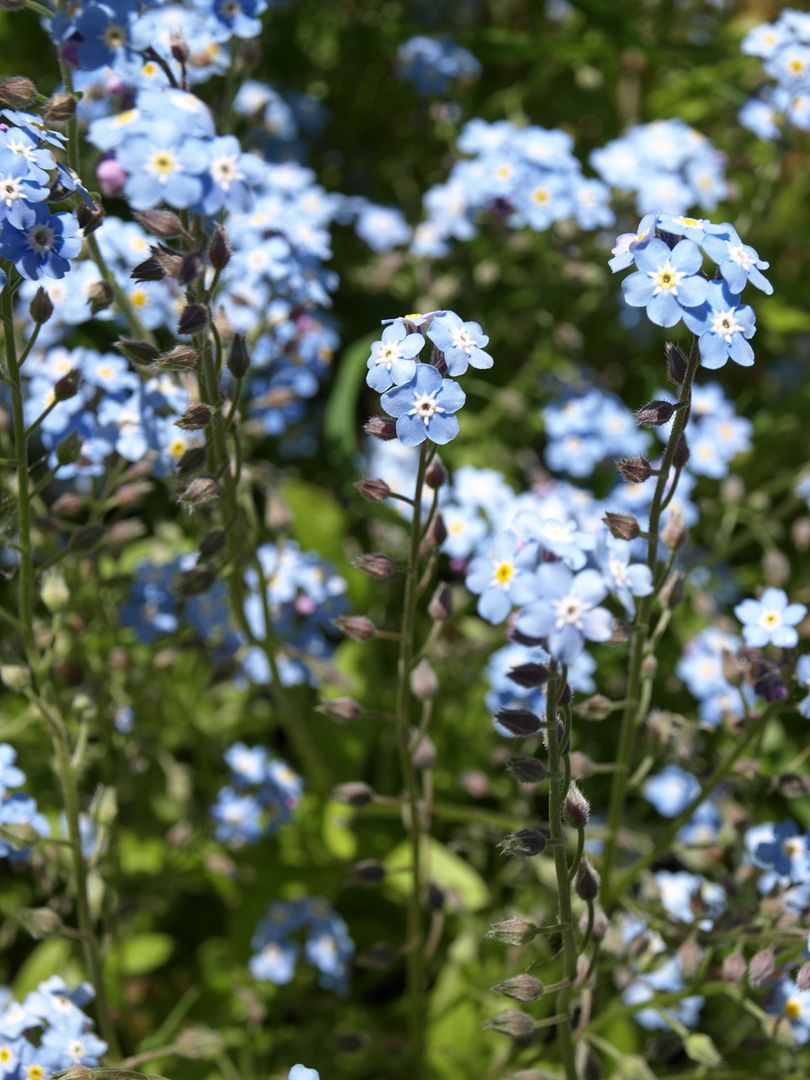 How could you want to rid your garden of them? They are perfect.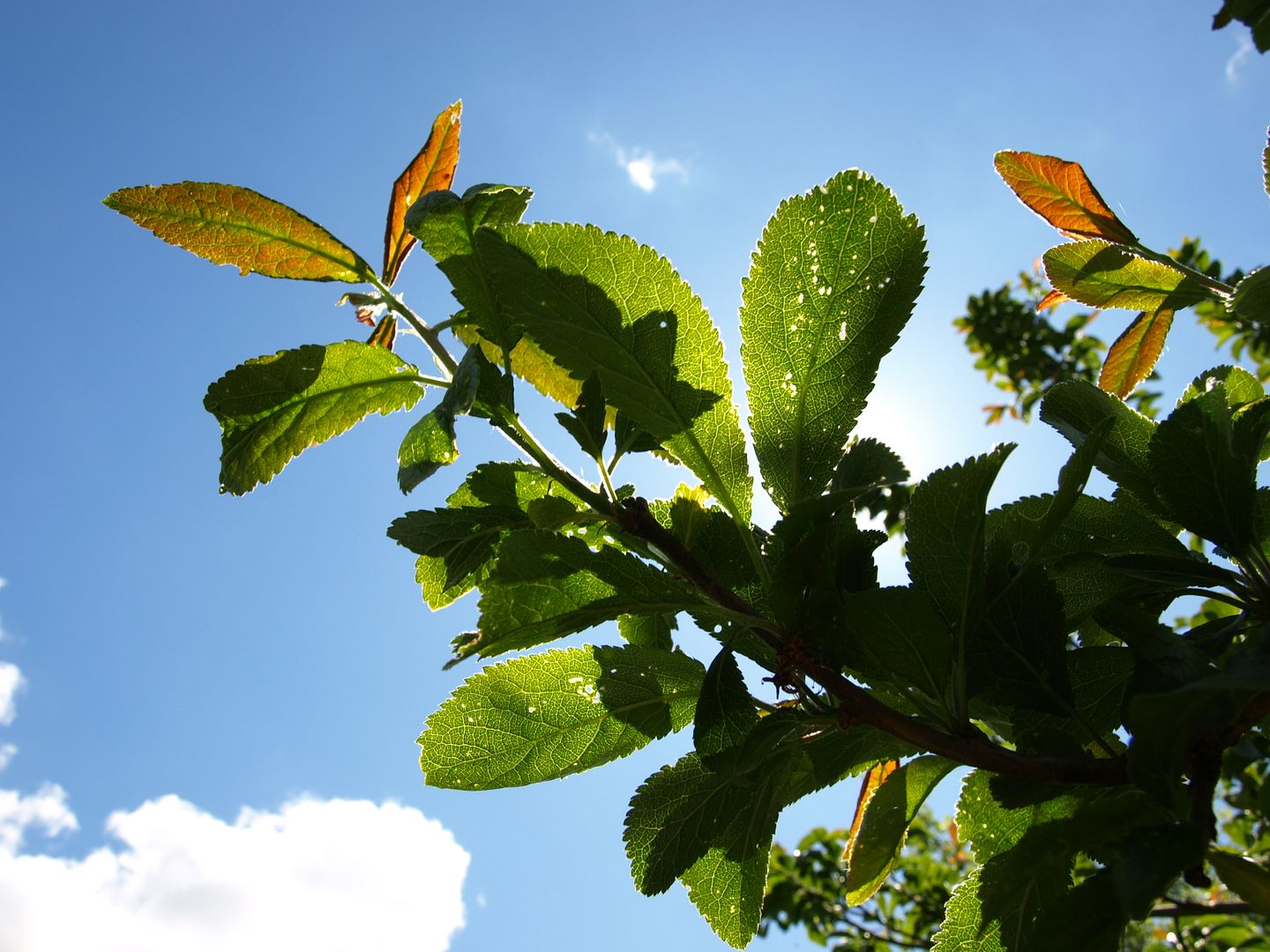 I love this garden. I would have much rather stayed in the garden than do what we did next, which was spend THREE HOURS in traffic trying to get to Southampton. THREE HOURS! It usually takes half that time. What kind of idiot decided to build the A34 with only two lanes anyway? It's particularly frustrating being stuck in Bank Holiday traffic when you are trying to visit family who just HAPPEN to live in the same direction as the coast. People also seem to forget how to drive when they are in traffic – such as maintaining a safe stopping distance, not undertaking people, not using their mobile phones whilst driving, and so on. Oh sweet relief when we finally made it off the motorway and into Southampton.
I took so many photographs this weekend. I've just checked – I took 595 photographs. I'm tempted to go and snap five more photos quickly before we head back to Leeds!
xxxxxxxxxxxxxxxxxxxxxxxxxxxxxxxxxxxxx