How gorgeous is this card? I spotted it this morning before work and it was one of those things I just HAD to buy. I've had it propped up against the telephone on my desk today and it was like taking a little holiday every time I looked at it. Which was often! I soooo want that little beach hut to be mine-all-mine.
Those cushions, wow. I am building up my collection of stripy beach cushions – so far I have one (!) currently residing on my Big Red Chair. I plan on adding to this collection as soon as possible. Perhaps with fabric from Deckchairstripes website. Mmmmm I can see them now.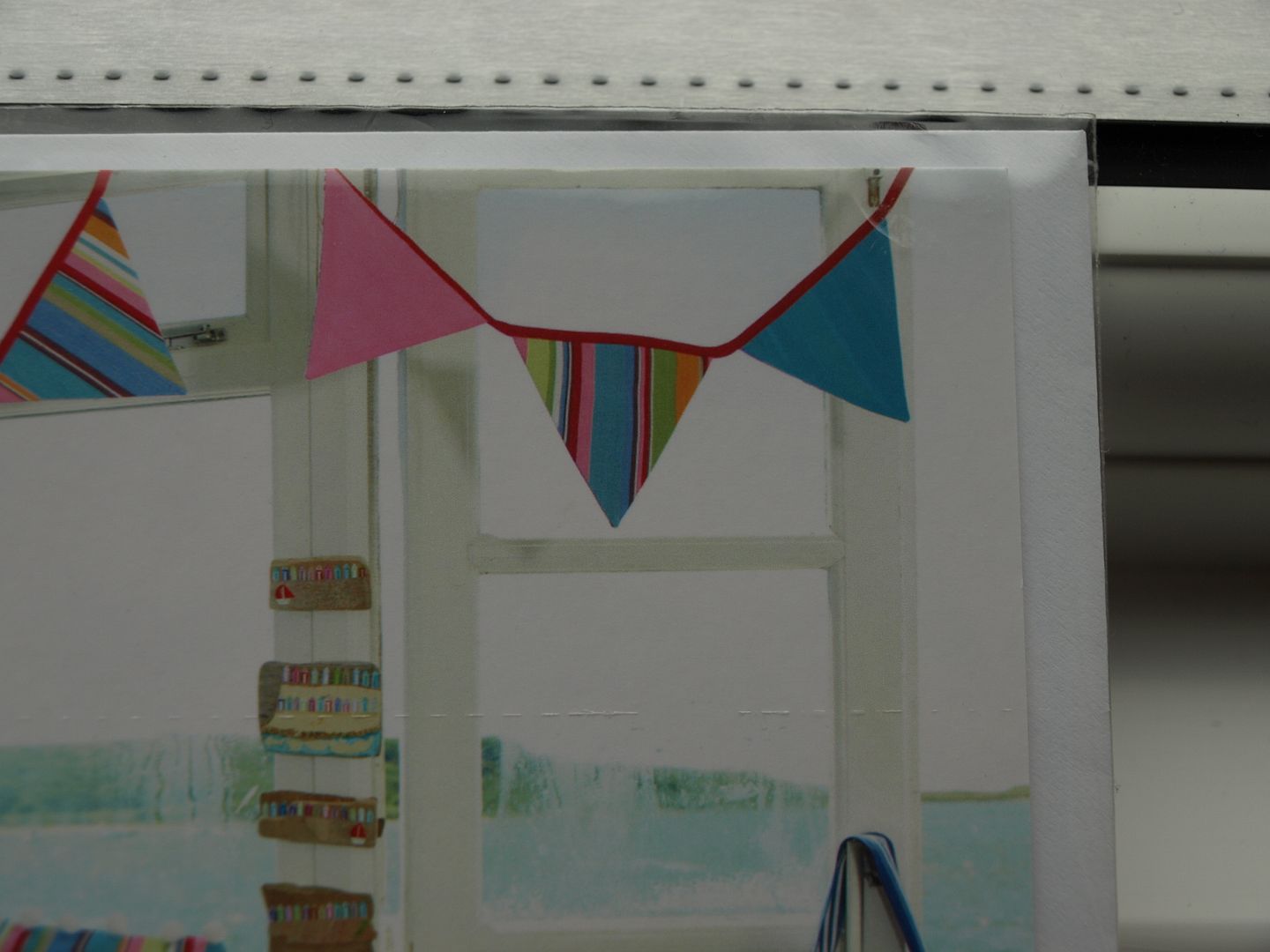 And look! Matching bunting! I loooooove bunting :-D This should really really be my beach hut.
And aww, those little painting of tiny houses on the wall, so sweet.
So that's how you take a holiday whilst at your desk at work. All for the bargain price of ninety seven pence. Bargain.
Unfortunately it makes me desperately want to go to the seaside! Roll on summer holiday.
xxxxxx
P.S I can't believe I forgot to tell you about this! Whittard are having a 50% off sale on ALL their china, oh my gosh, how exciting. I have such a bad Whittard addiction. I also now have 6 jugs and 5 mugs being delivered to my mum's house. LOL. But it's not that bad – one mug is for Andy, two are for my mum and some of the jugs I'm going to let people give me for my birthday. Sorted! :-D