Goodness ME what a response to my blanket! Lovely to hear from so many new readers too :-D
I absolutely flippin' LOVE my blanket, so much. Means a lot that you like it so much too.
There was only one option for what to do to use up the leftover yarn I had from the blanket. Matching cushion! There is the first side I did, and here is the second … by this point I was seriously struggling to make good squares because I was so low on colours. Fortunately (Or should that be foolishly?) I had decided to crochet the squares together rather than join-as-go and so I could arrange them well enough.
This was very quick gratification, project wise, and was soooo satisfying to make. I didn't have enough blue to edge but I think the red looks super.
Doesn't it look lovely with the blanket?
I am definitely going to make some more of these cushions, perhaps to give as Christmas presents. To likeminded people who appreciate crochet that is ;-)
I crocheted the sides of the cushion cover together and the seam is on the inside for three of the sides, like sooooo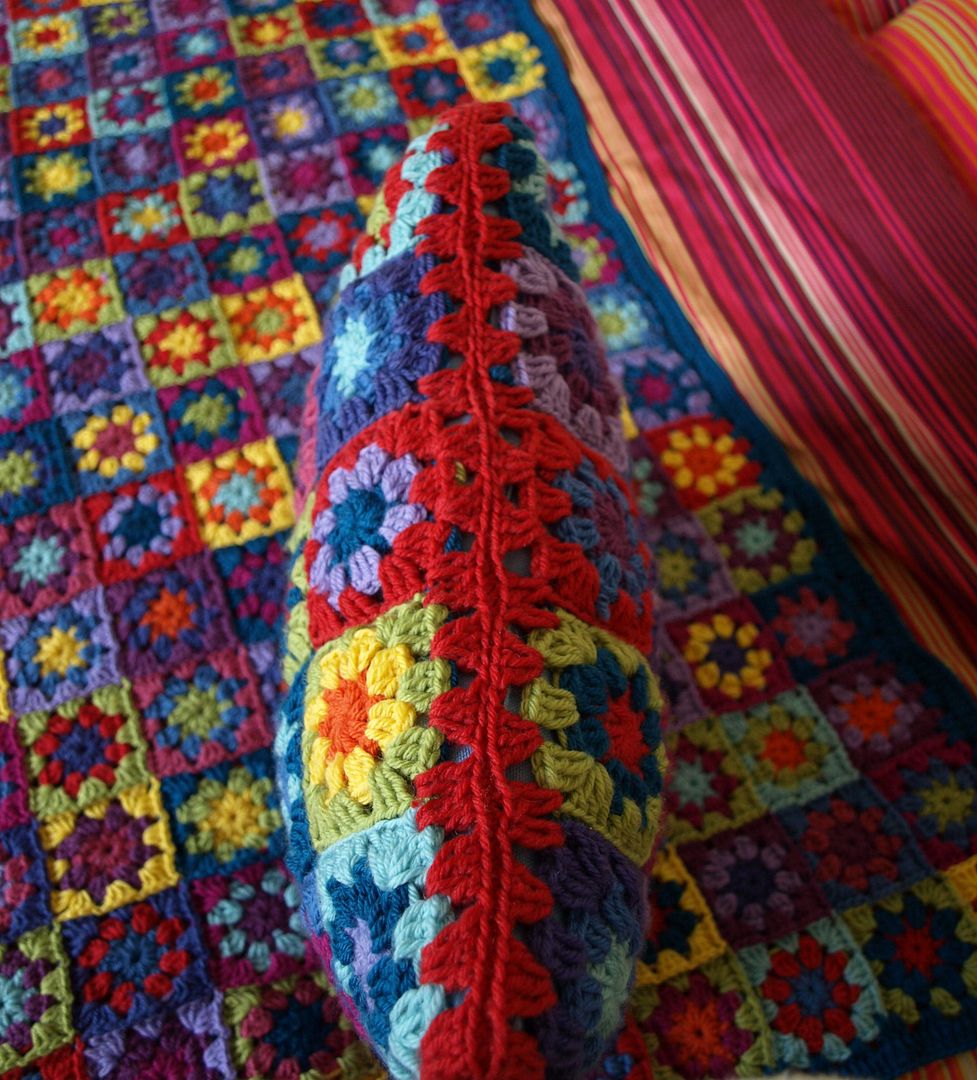 But the fourth side I had to make the seam on the outside and I actually really like this, I think that I will crochet the seam on the outside of all sides for any future cushions.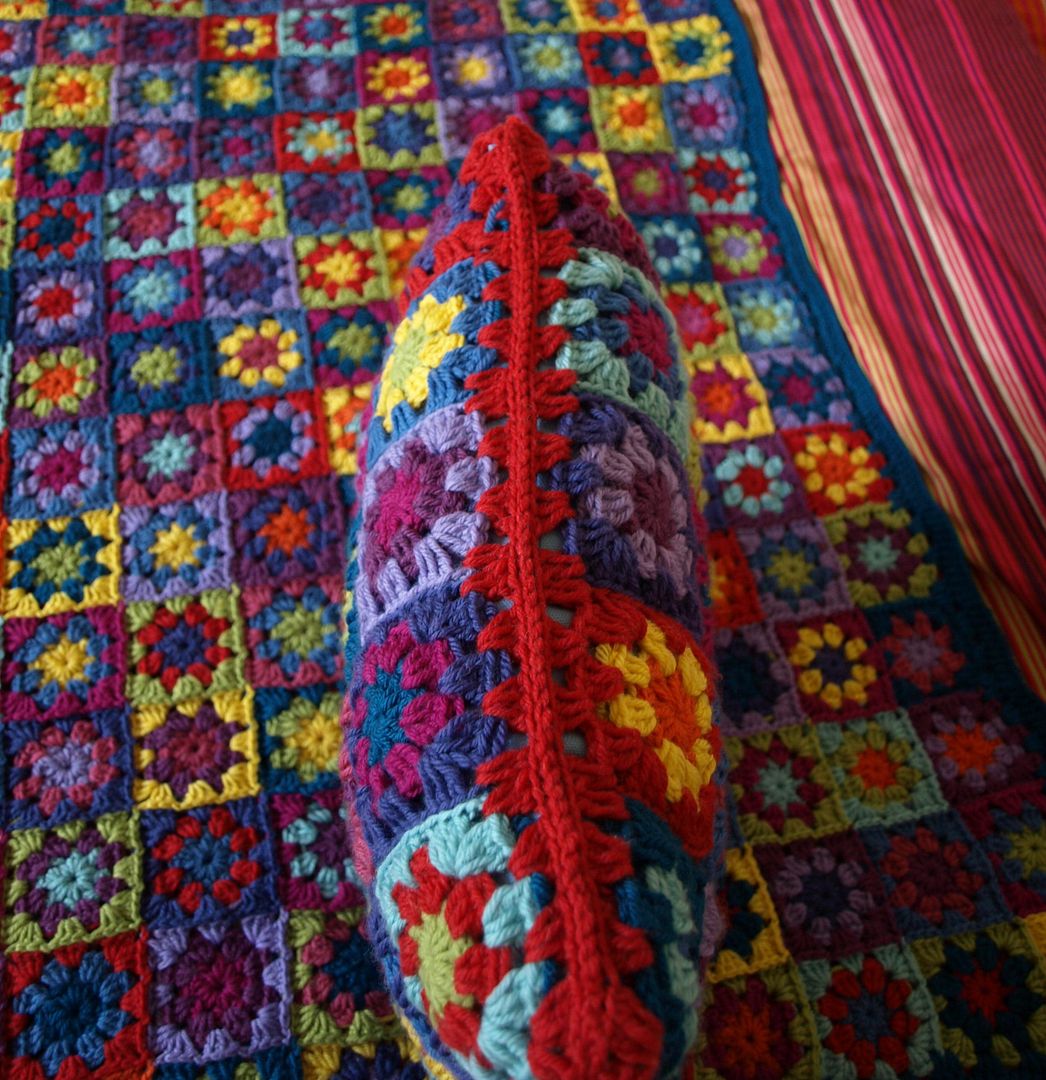 Today was my first day back at work after FIVE months, can you believe that it's been that long? I've been lucky enough to return to the agency job I had before, and although I'm starting at the bottom again with data entry it felt like nothing had changed. It felt good in a way, because I had worried about it a little. I'm just getting used to having new login codes for everything – my hands automatically try to login with my old codes!It was really good to see everyone there though.
In other news, me and Andy are having a lovely lovely evening together – we cooked together and are now watching CSI together on our new Virgin media channels. I am now going to turn my attention back to this as I want to find out why the woman was poisoned with radioactive stuff. Exciting!
Lots of love to you all xxxxxxxx