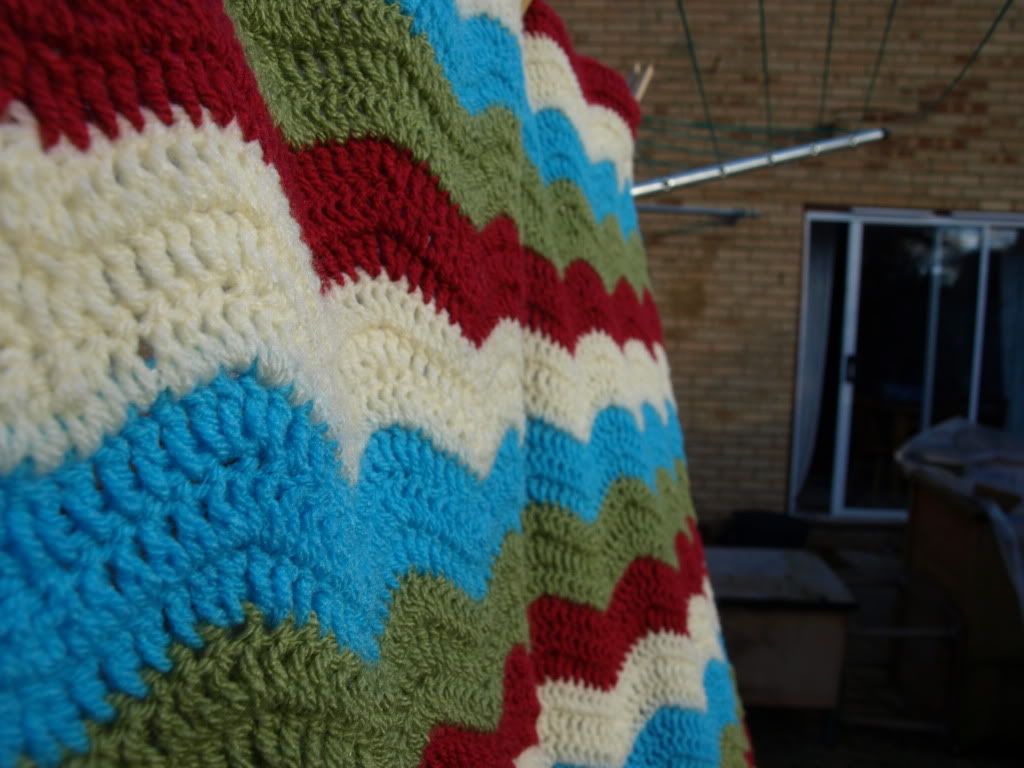 Good afternoon everyone :-D As promised, today is the BIG REVEAL of my very first baby blanket. I finished the final stripe last night and I'm so pleased with it. I've worked pretty much constantly on this for the last 3 and a half days and it's grown really quickly. I like to do things quickly to keep up my momentum and interest – I hate it when projects become a chore to work on.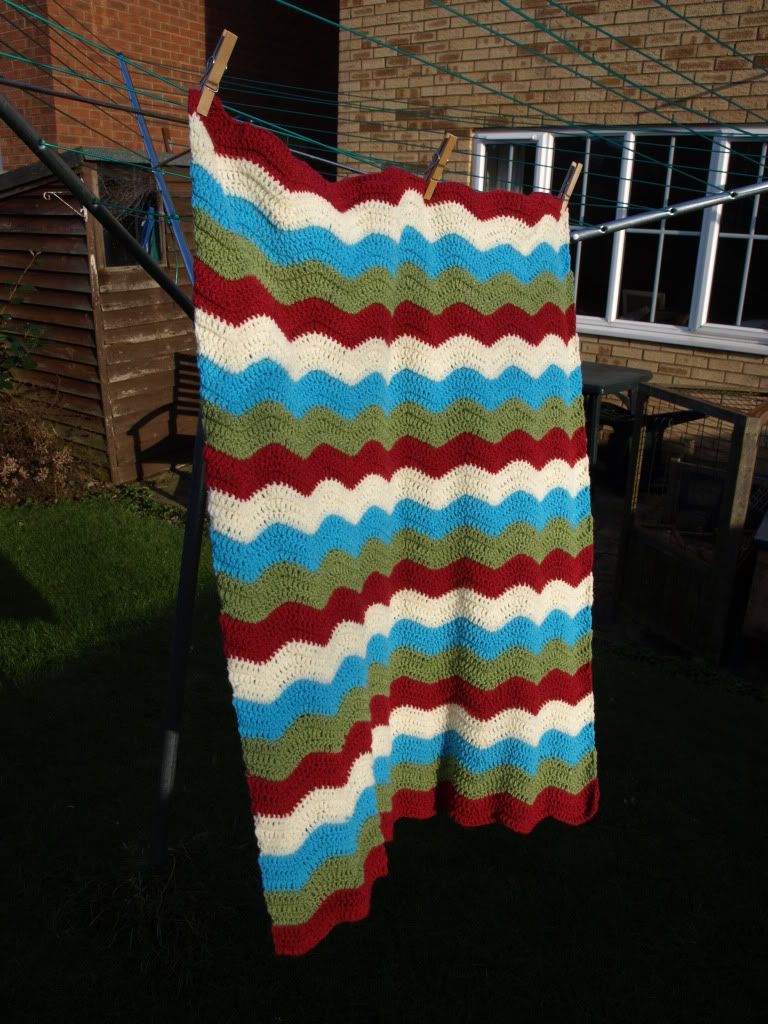 So here it is, all 21 stripes and 63 rows of it. I'm so pleased with the way it's turned out and am happy with my colour choices. It had to be gender neutral, and no pastels. I used Hayfield Bonus Dk and one ball (the green) of Stylecraft Dk.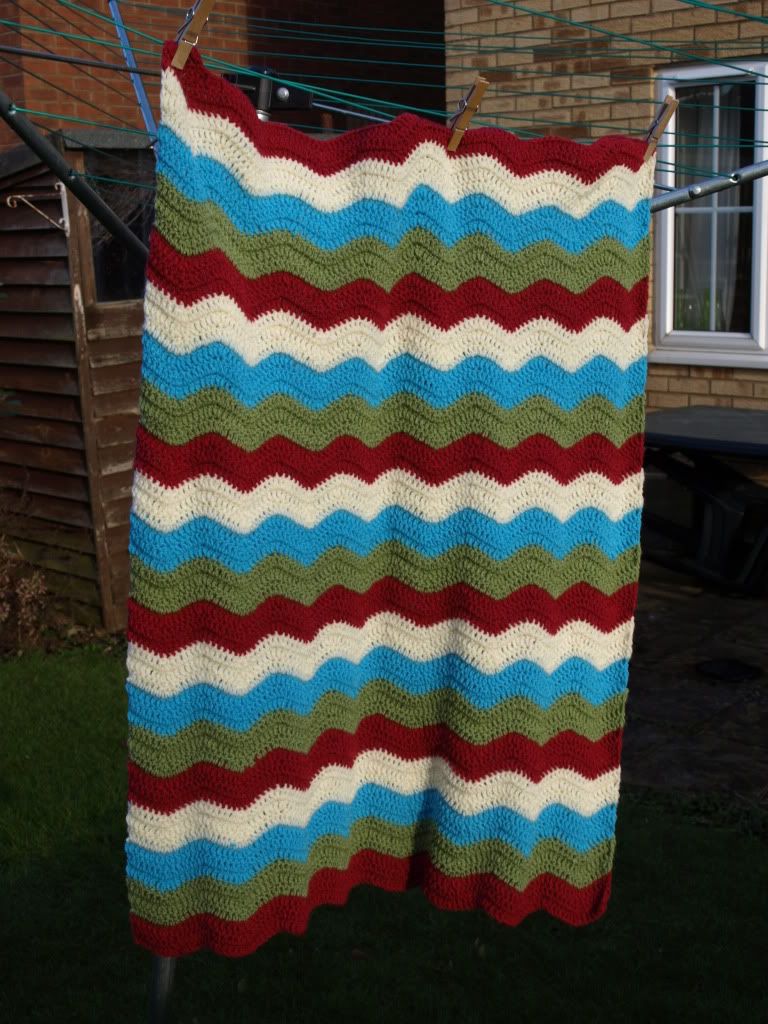 I used the Attic24 Ripple Pattern with a starting chain of 112 plus 3 for turning. I love this pattern, it's very easy to do and has a really good rhythm to it once you get started. I had been worried that I couldn't cope with a fullsized ripple (which is what I have planned for my Christmas yarn) but now I'm much happier having had a practice on a half sized one.
So what do you think? I'm pretty pleased with it :-) Next week I am going to start my next baby blanket for Peppermints and Poppies as she is finding out the flavour of her bump. I'm so excited!
Lots of love, Heather xxxxx