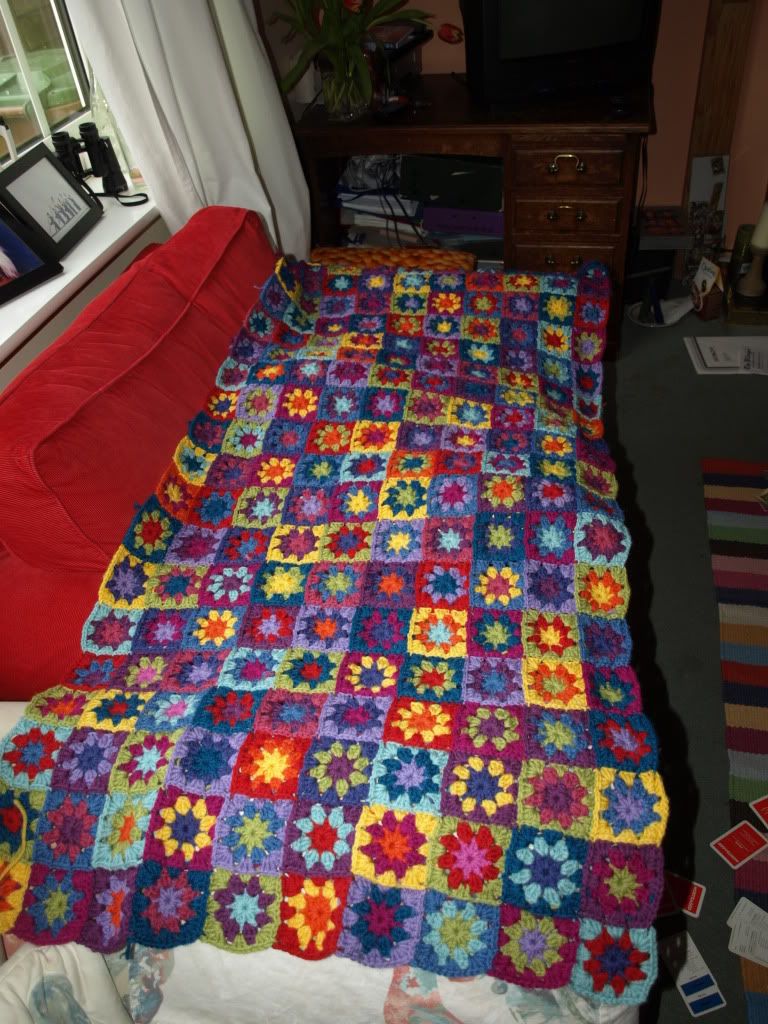 Can you say rubbish photo? Whoooa yes. I will try harder tomorrow, promise.
I told myself I would wait until I'd reached 200 squares before putting another picture of this blanket on here. I reached that on Saturday, so here it is.
So. This blanket. I am UTTERLY IN LOVE with this blanket. Its wonderful and I lovelovelove making it. I am going to go to 400 squares, so doubling it widthways than lengthways. I want it to be double bed sized so it might need a few more rows each way to make it the right size. But 400 is my next target. It will be slower progress now because each row is 20 squares long rather than just ten.
*snuggles*
Oh, I have added a few more blogs to my bloglist at the side. Hello!