Every year I try to make some Christmas decorations, and here is my first try for this year: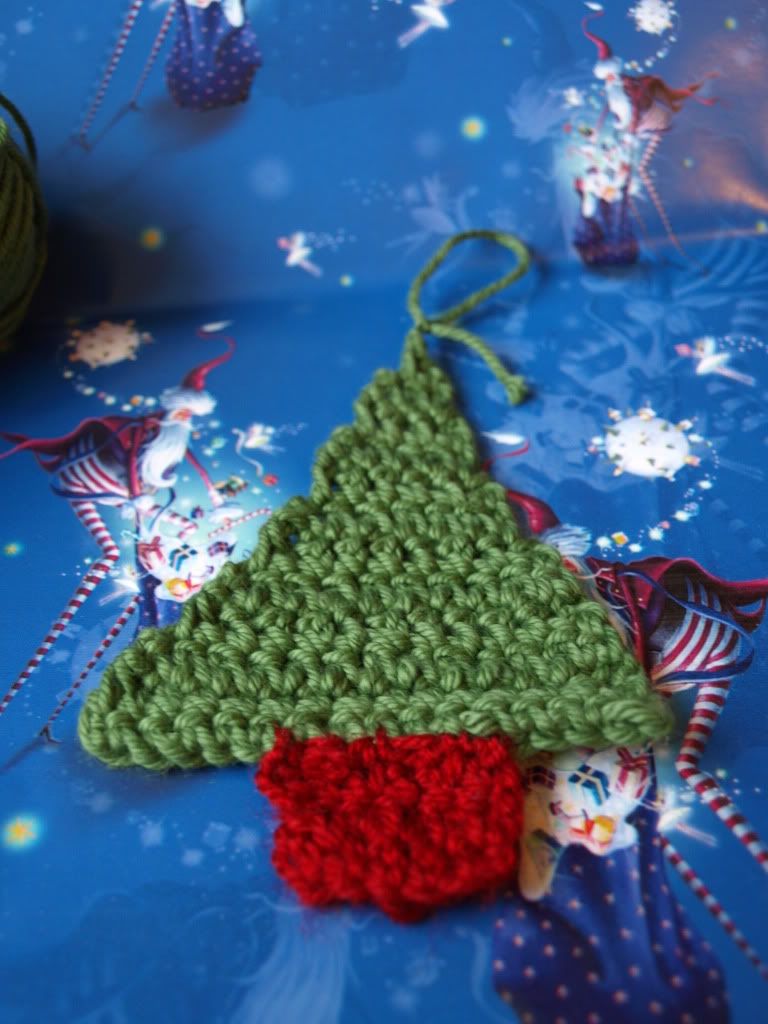 If anyone has any patterns for triangles that they would be able to share with me, that would be great because I'm not entirely happy with this one – I just winged it but I'm not sure I'd be able to replicate it exactly.
It kind of works though, doesn't it? The idea is to make a few of them and then string them onto a garland. I have 3 greeny colours, and then some sequins to sew on as miniature decorations.
By the way … one month until Christmas Eve! Scary biscuits. Rach, that means it is one month and 6 days until your birthday, but I'm sure you are counting the days ok by yourself!