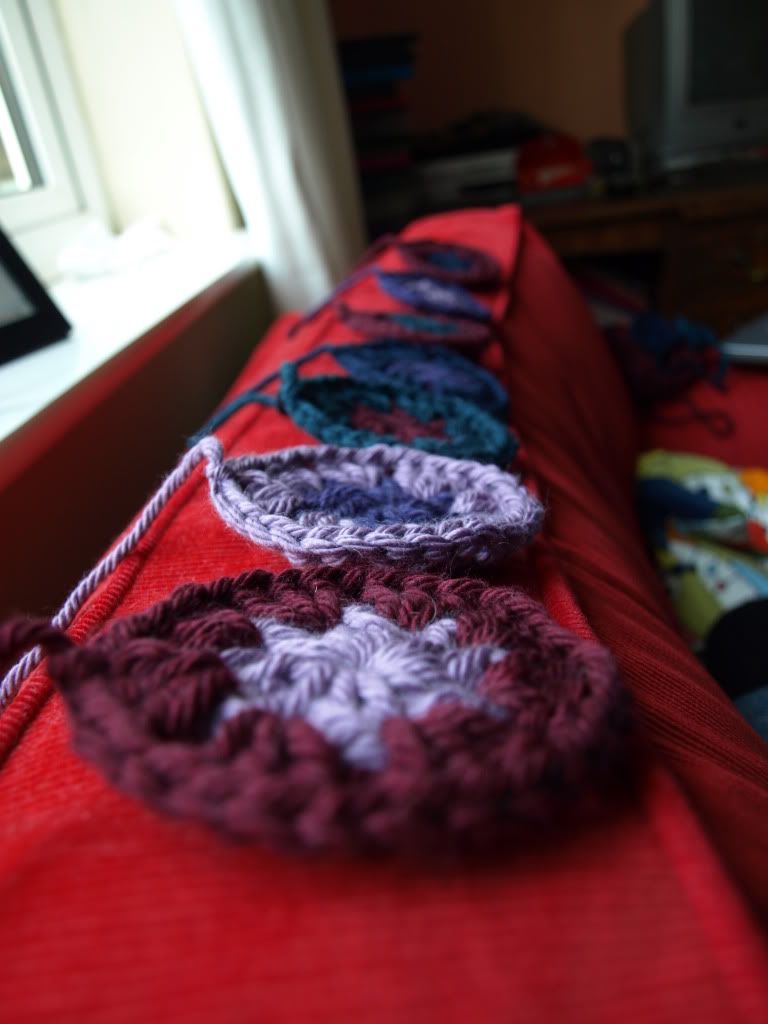 Thank you for your lovely comments on my blanket photos on my last entry, every comment makes me all happy smily and a bit giddy. It means a lot to me that you like the blanket :) It was Alice's birthday on Thursday and she loves her new blanket. I don't have any photos of her receiving it unfortunately but it was fun seeing her open it and her disbelieve at how big it was and how many colours there were!
I did eventually finish the edging on it, I decided just to do one more row of Cypress around the edge to tie it all together. I say eventually because I got a little distracted and made my Grandma a blanket for Christmas. This is the speediest blanket I've ever made: I started on Monday evening and finished it on Wednesday evening. It's only a lap blanket, and I made it out of the discontinued RYC Cashsoft Chunky, using the colours Skipper, Shiraz, Officer, Heather (appropriate!) and Eggplant. I'm more a fan of bright colours but my Grandma is not, and it needs to "fit in" with her house and decor, which bright colours would not suit.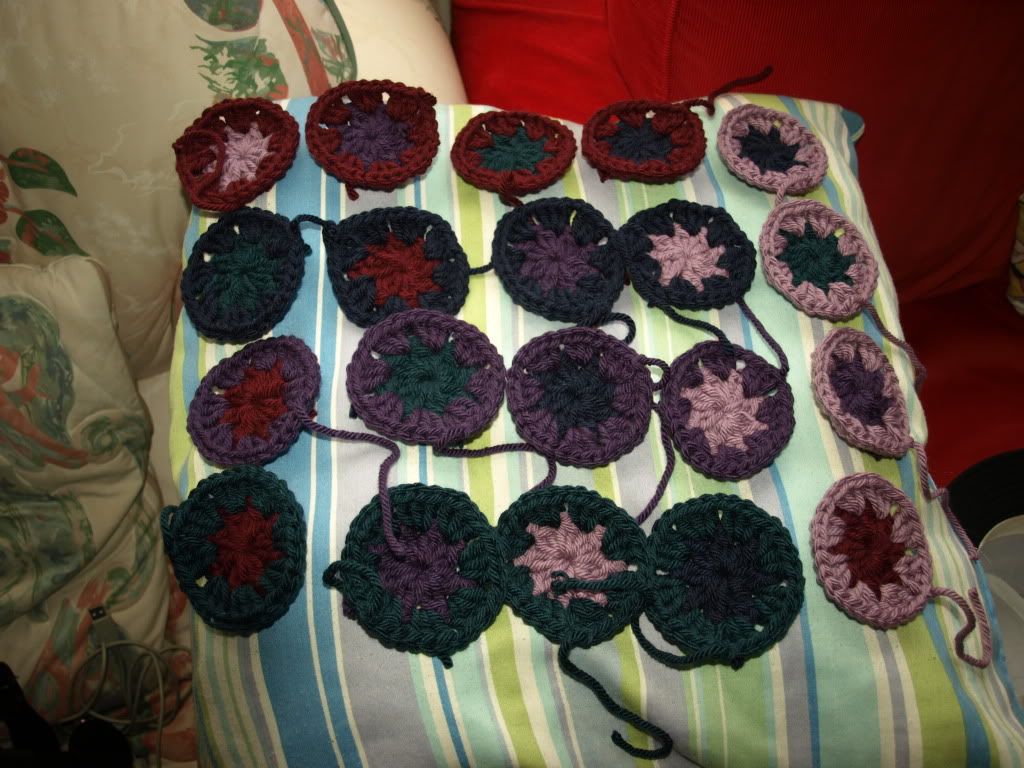 I hadn't fully appreciated how thick chunky yarn is. I made these circles to Lucy at Attic24's Summer Garden Granny Squares pattern, using a 5mm hook (I don't have the recommended 6mm hook) and they turned out MASSIVE. Enormous. So large that I was worried that it would look like a comical blanket for the BFG. I mean, look at them!
This yarn is beautiful though, I'm very sad that it's being discontinued. I think I might see if I can snap up some more of it before it is all gone as I'd love to do a big fat ripple with it. It's silky smooth and has a wonderful warm feeling to it.
I made 36 squares in all, and then edged it to finish. It's so pretty and I can't wait until Christmas day to give it to my Grandma. I'm loving the whole "blankets-as-gifts" idea at the moment, I mean yes, I want to keep them all for myself because I love them, but it's so nice to give them as gifts :)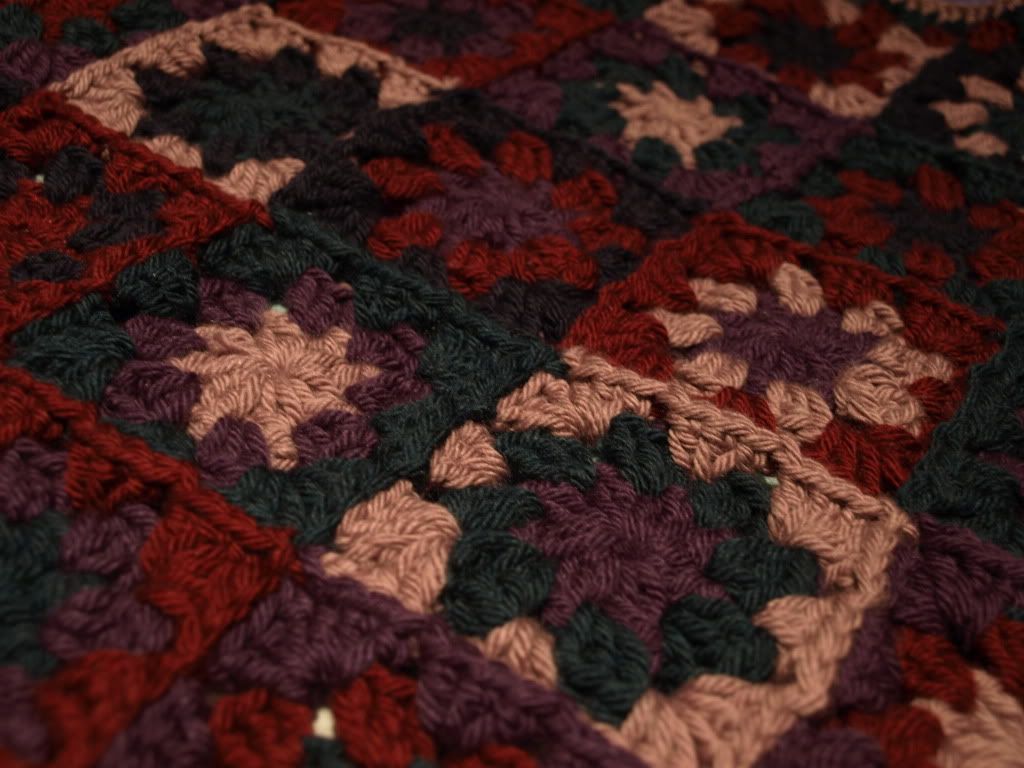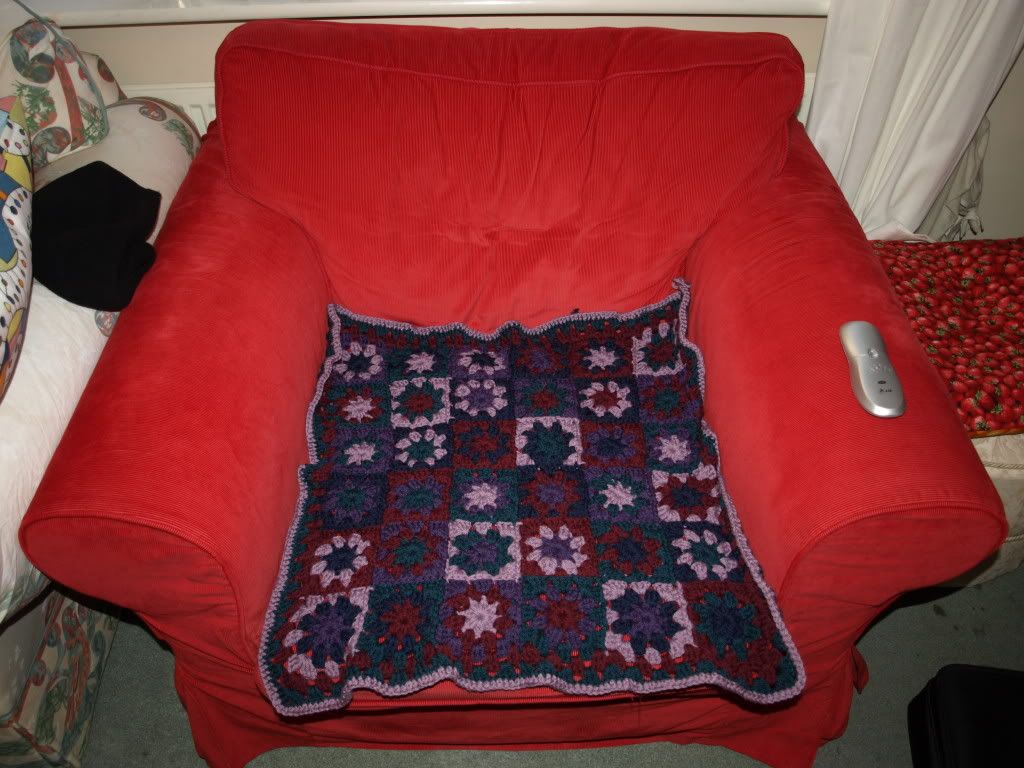 I have been marvelling a little at the weather this week, it's still so warm for November and I'm surprised that lots of the Oak trees still have leaves on them. It's been windy and rainy this week with infrequent calm patches. Even this makes me marvel though – the different colours you get in the sky when the sun is going down. The first photo is looking away from the sun, beautiful bluey blue like a summer's day, and then the second photo is looking towards the sun … crisp and wintry. So much variety and I only turned 180 degrees!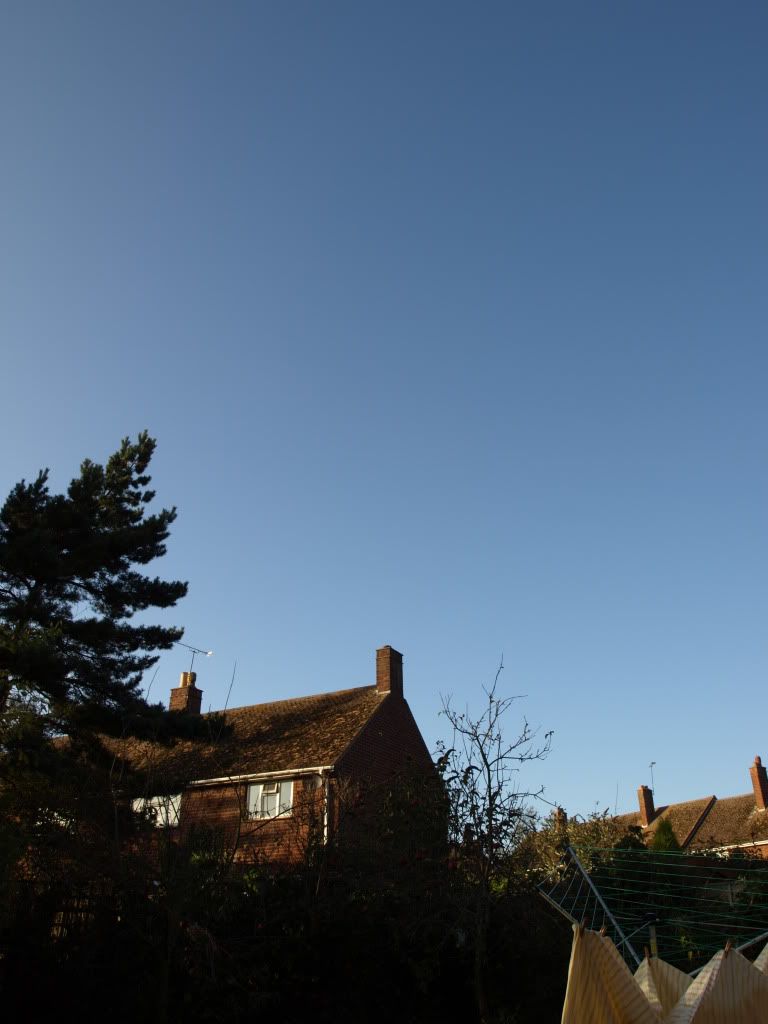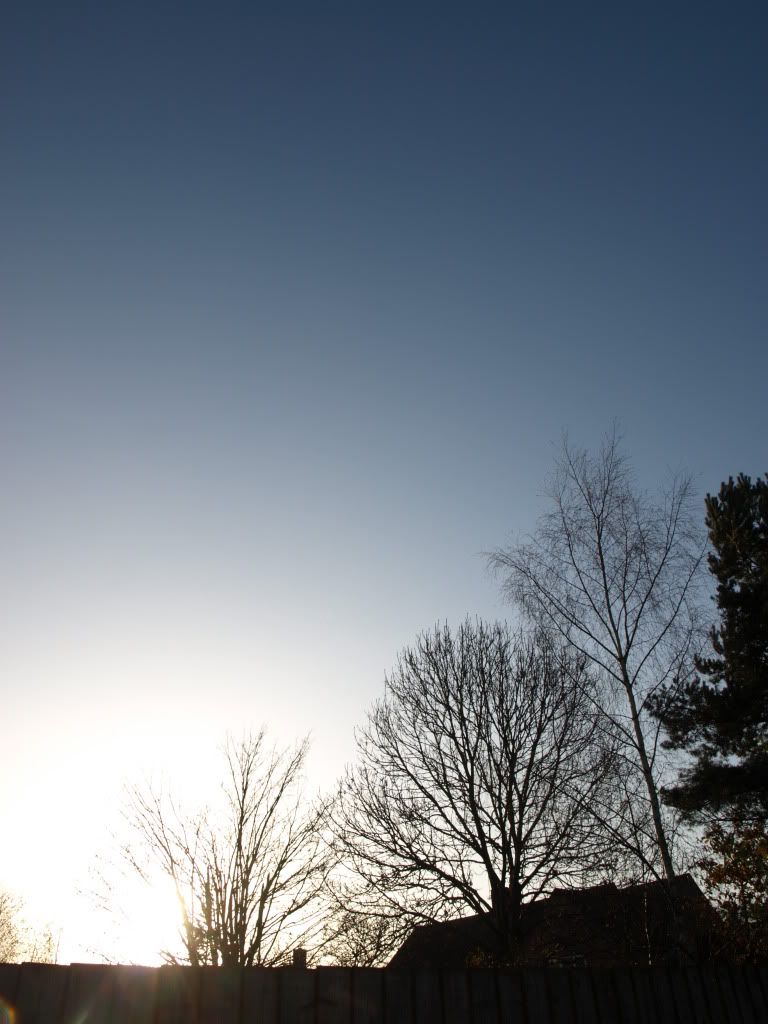 Pretty though :)
xxx