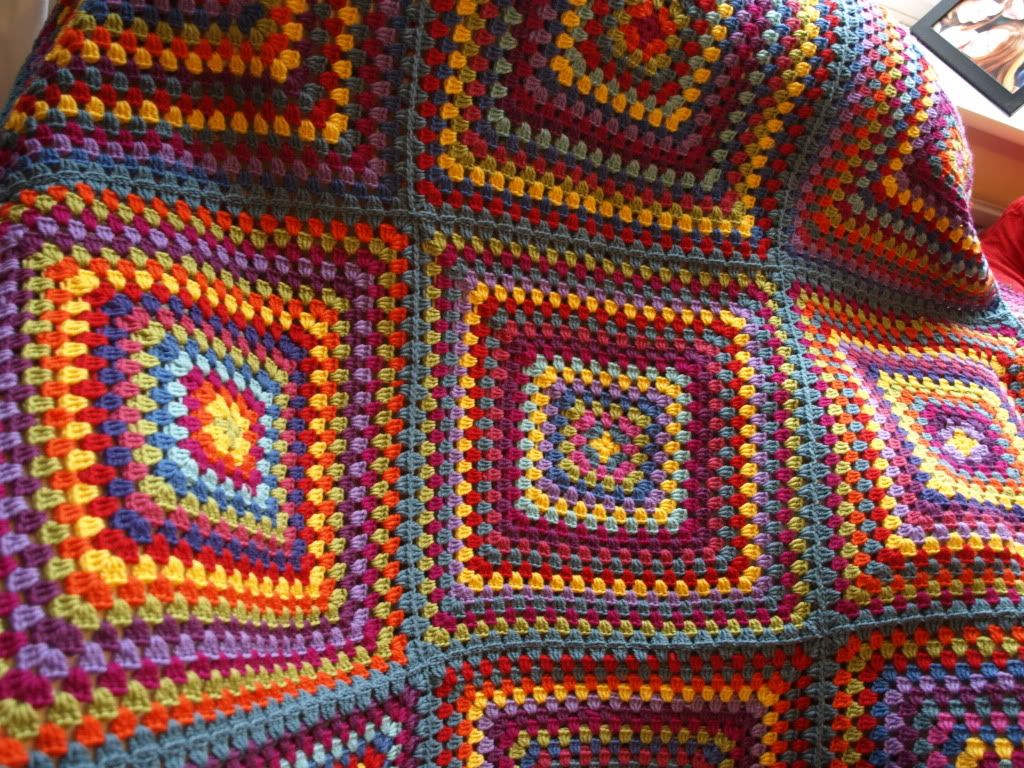 If you have looked at my Flickr in the last couple of days you will have noticed that I have not only completed all 12 big squares for the Granny Alice blanket, but I have joined them all too. Hurrah! The joining part is so exciting, and so speedy with the join as you go method (thank you Lucy).
The squares are 18 rounds and then the joining round makes 19. I suppose 20 would be a more even number, but 18 felt like enough when I was making them.
Do you not think that being able to fold a blanket that you have been making in sections is just THE most delicious thing? Lovely. I take great delight in being able to do this!
I also LOVE that you can use the scraps from making big blankets to plant the seeds to grow your next blanket. These are all from using the leftovers from the Granny Alice and I'm intending to continue this just as and when, rather than a full blown project. Well, that's the plan anyway, but you know me … !