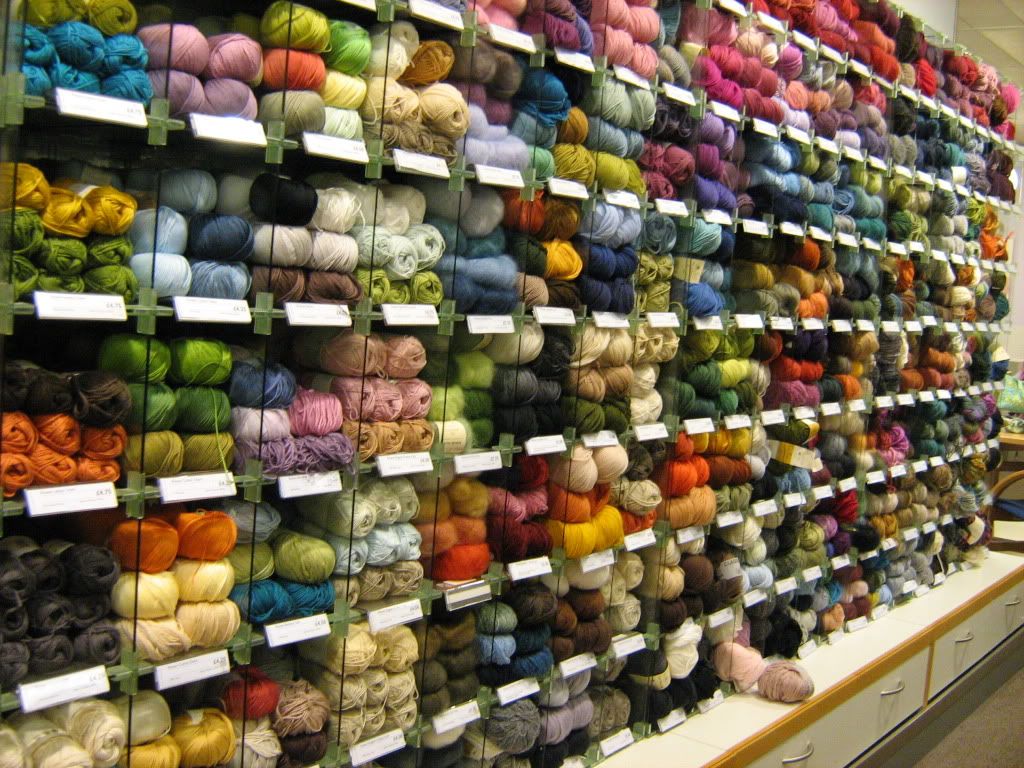 Hello and happy Monday to you all – I hope you all had a good weekend :)
I can't believe that it is the last day of November today … this year has just flown and I'm amazed that we can start opening Advent calendars tomorrow. I have a Quentin Blake one from Paperchase, I sneakily bought it for half price in their sale earlier this year. It's very glittery and Christmassy.
I am also excited about tomorrow because it is YARN DAY! We (my mum and my Grandma) are going to Milton Keynes tomorrow to go to John Lewis. Just for a Christmassy morning out really, a little bit of shopping and a coffee. My Grandma is giving me some yarn for Christmas, and I get to choose it tomorrow. Can you tell I'm excited? Well, you would be too when I tell you that the above photo is JUST their display of Rowan. That's right. Just Rowan. There is another of Debbie Bliss, and then another one of Sirdar, Patons and other miscellaneous yarns that I'm not that interested in (not being a fan of pastels, acrylic or that nasty yarn that is white with flecks of other pastelly colours in it.)
John Lewis has pretty Christmas decorations too, all the way up their central stairway (well, escalator way really!)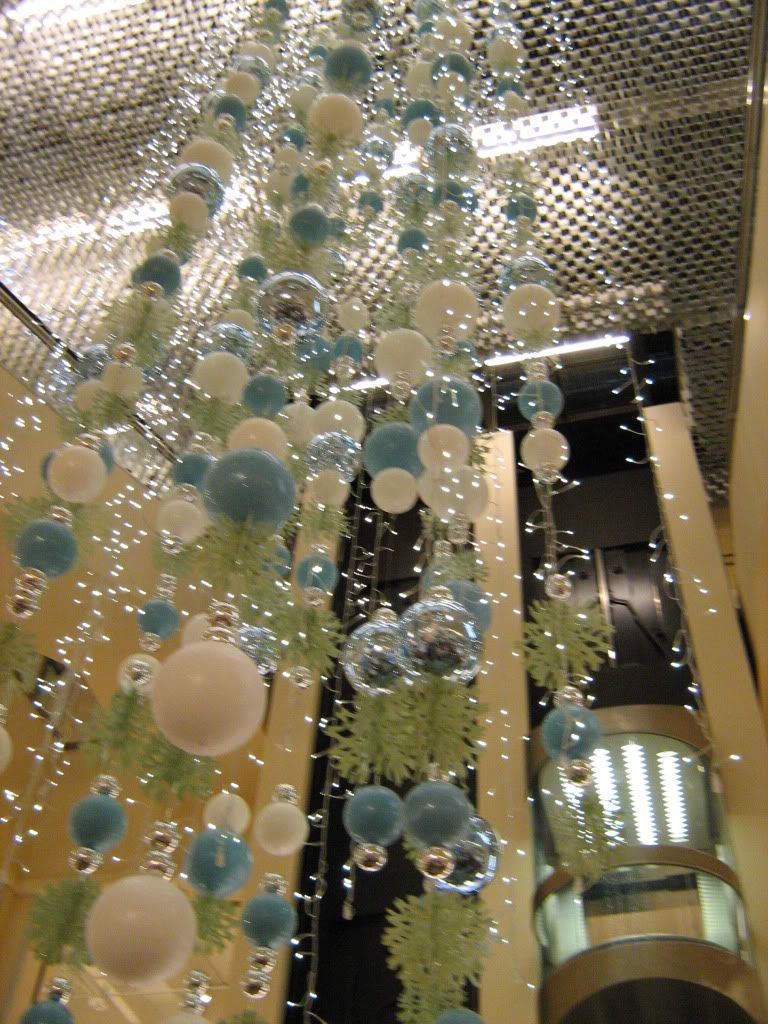 Apologies for blurry photos, I was snapping in secret.
It's Christmassy outside in the shopping centre too, the grotto is in full swing and there is a Helta Skelta Slide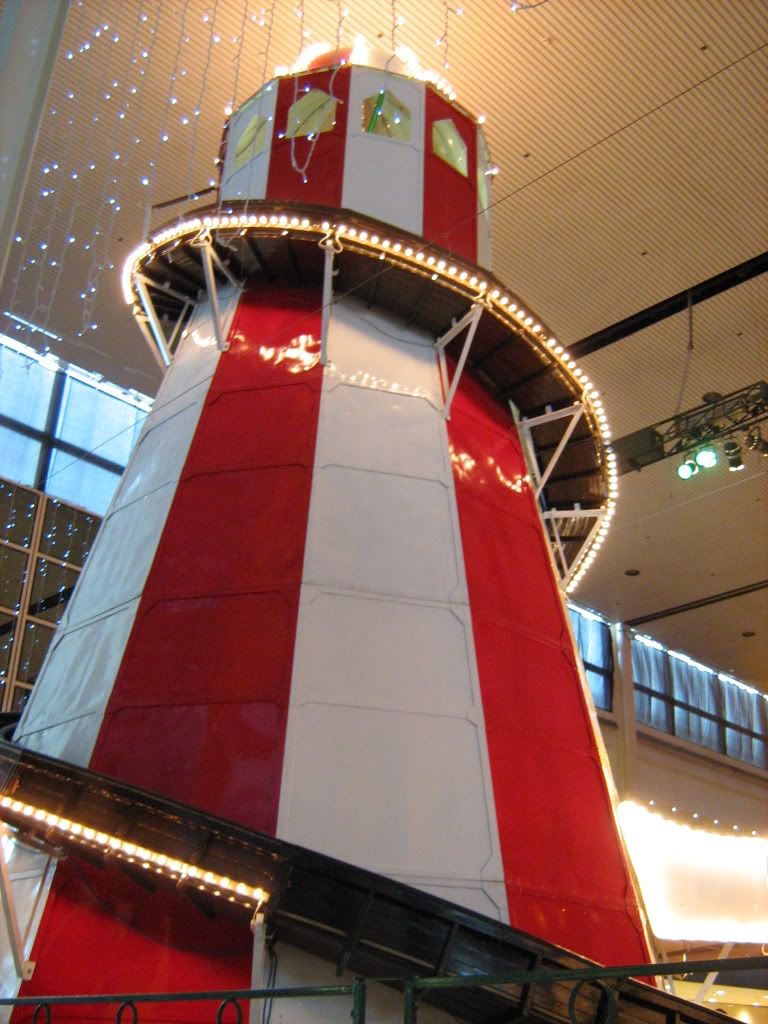 Weird Elephant thing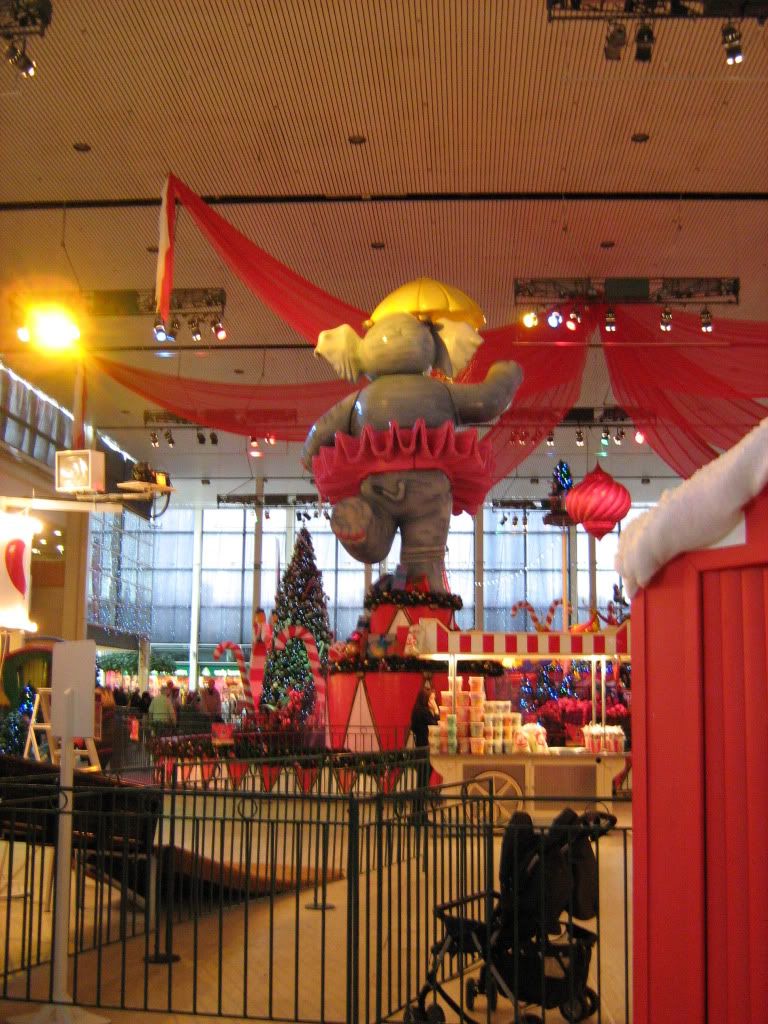 and my favourite – a beautiful old Carousel with two storeys
On the crochet front, I have taken a break from Christmas trees (all two of them) and am whipping up another blanket.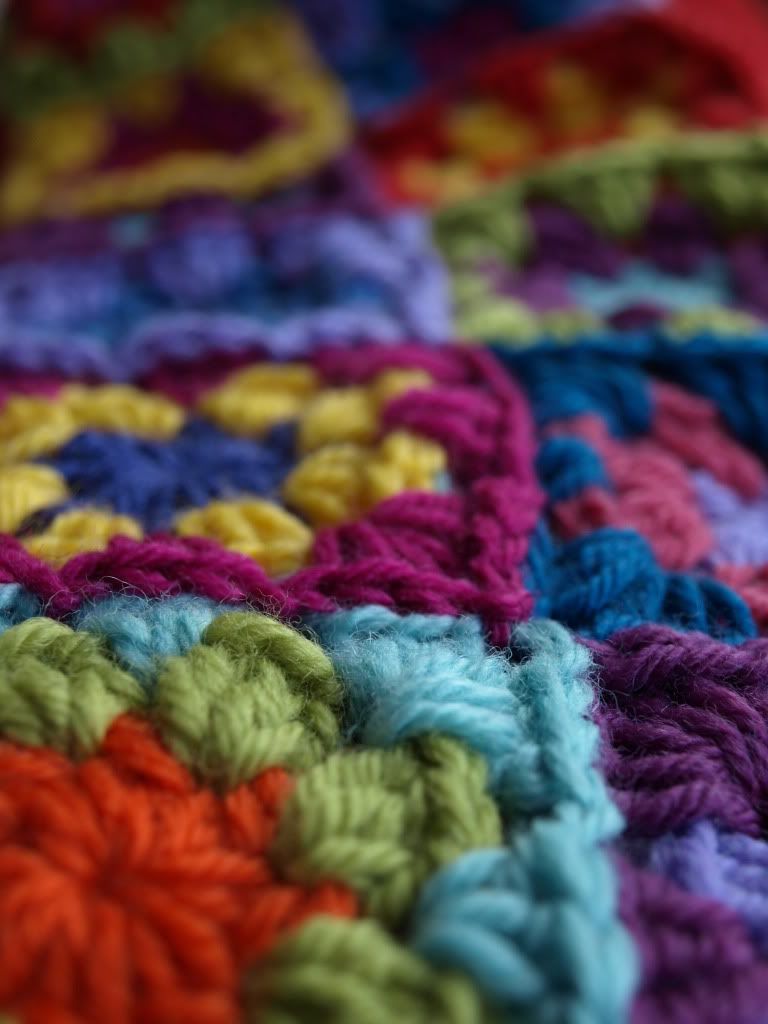 Can you tell what it is yet? Bet you can. It's so quick to make though, in 5 days I have made and joined 60 squares. Sometimes I surprise myself at how quickly I can work.
xxxxxxx