Good evening! I've been looking forward to writing this blog post for a while now, ever since we arranged to go home for Apple Day at Sulgrave Manor. It's been a few years since we last went, I think I was about fifteen or so, but everything that I hoped would be there was. I've been excited about taking photos of it all as well.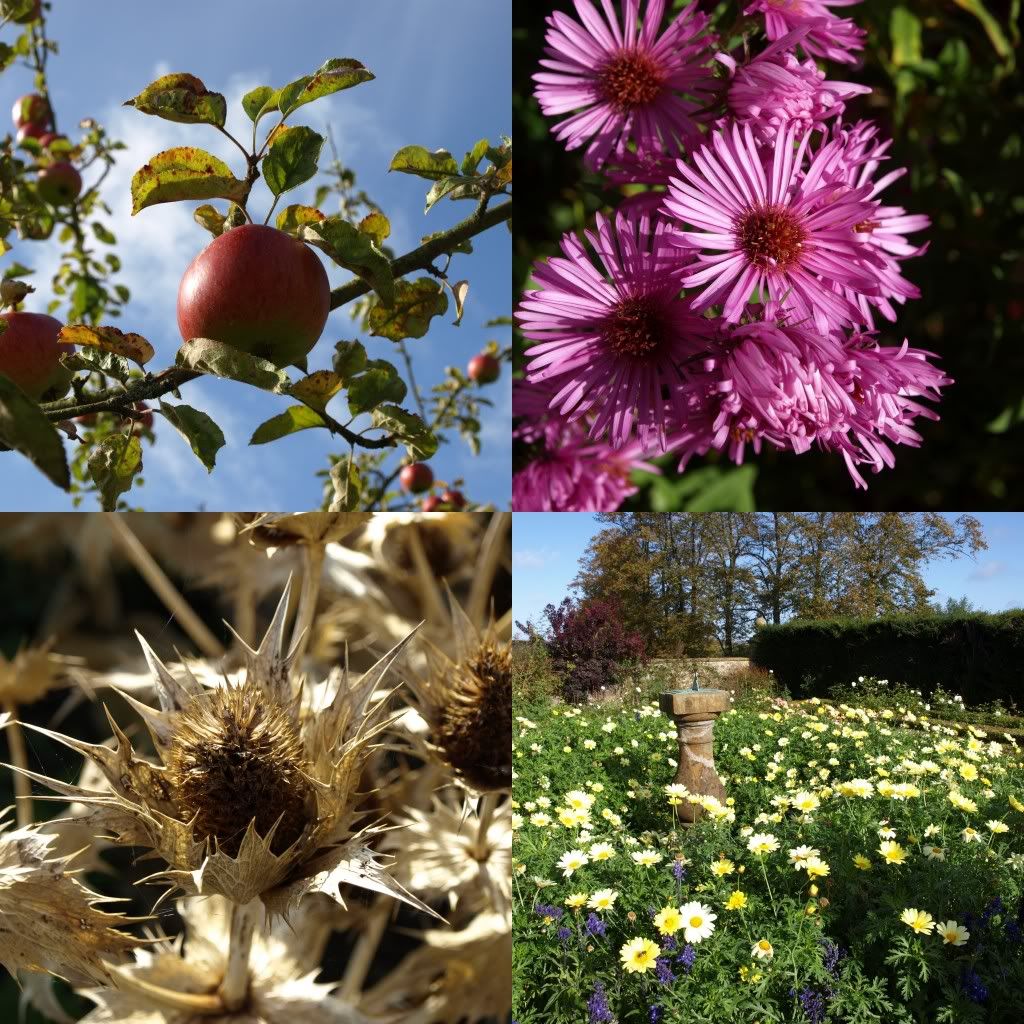 Sulgrave is a small village about 15 minutes from where my parents live, and the manor house there is an ancestral home of George Washington (or his family, I'm not sure which). There are various events around the year but my favourite is Apple Day. It feels like welcoming the Autumn and the Winter and makes me feel cosy all the way through. It's not ALL about apples either. There is an apple marquee with hundreds of varieties of apples on display with little cards detailing a bit of the history of them. No photography is allowed in there but it wasn't that interesting really so I didn't mind.
We had beeeeeautiful Autumn sunshine with not a hint of rain. Such a gorgeous day, and lovely for taking photos in.
I don't go for the apples. I go because I LOVE country crafts, and the harvest feel to the whole thing. We saw thatching with the Thatcher: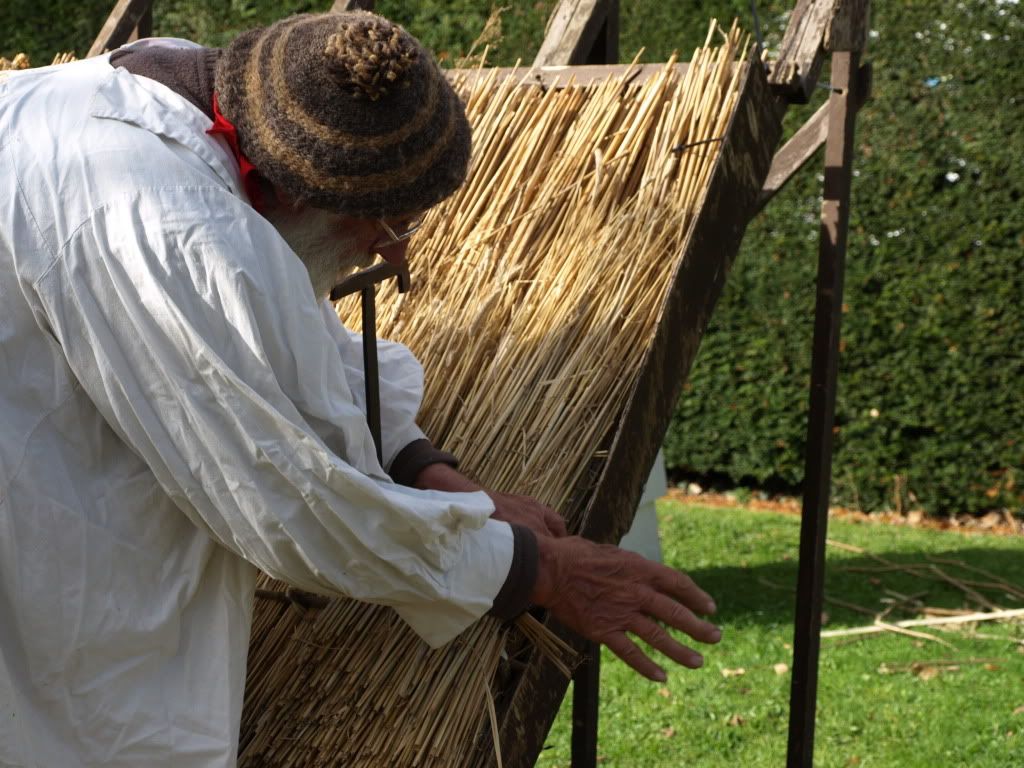 The Thatcher is there every year – once selling Besom brooms and let me have one for £2 if I could make his ears wiggle. I was only 12 but I squeezed his thumb really hard and lo and behold, he wiggled his ears. Fabulous. I still have the broom, bargain for £2 and wiggly ears!
His grandson was also there demonstrating Hurdle Making – I'm so pleased that he has taught new to do this as it's such a shame when country crafts and skills are lost. Hurdles are very durable and really eco-friendly as the process of coppicing the hazel encourages new and faster growth. They will last for much longer than a fence.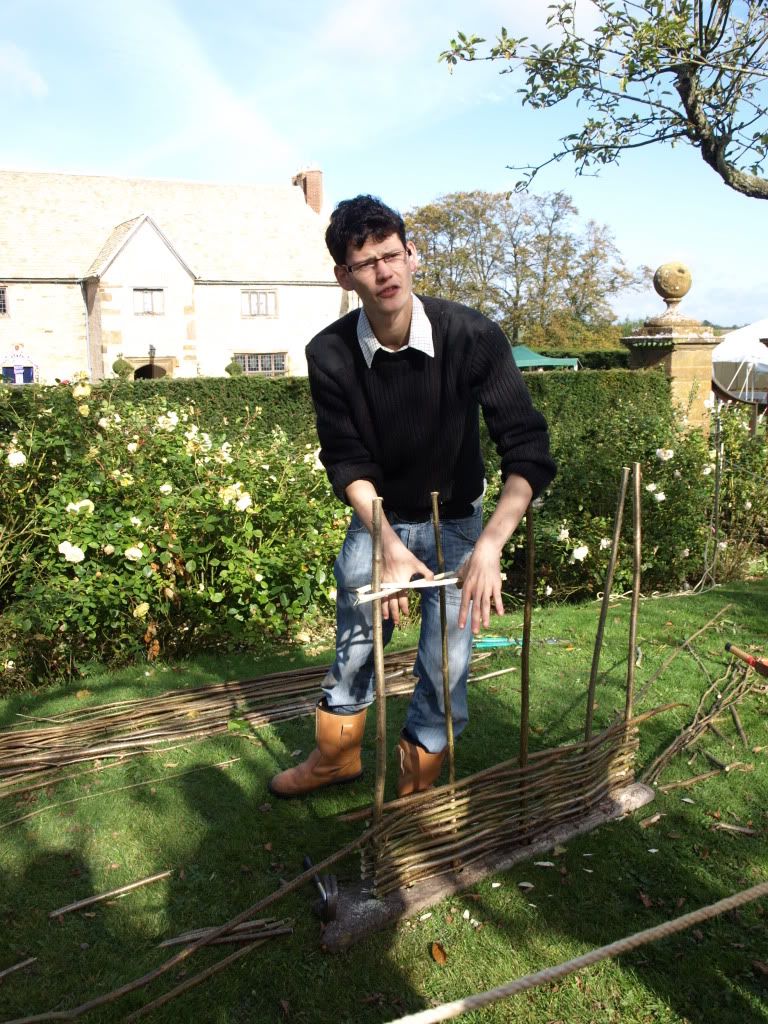 There was also a small demonstration of rope making. In the past members of the public have been allowed to try this out but sadly not this year as the rope maker was very posessive of his rope making equipment and wouldn't let me have a go. Spoilsport.
In addition to these there was chair making (using straw for the seat), basket making, apple pressing (gorgeous apple juice straight from the apple) and my favourite … wood turning on a pole lathe! I did a bit of this in school but had forgotten how to do it but nice Mr Bodger (I think his name was Matt Jarvis) let me have a go – hurrah! I made a rounders bat. Here is me on the shave horse (no, not me having a shave) preparing my piece of Field Maple: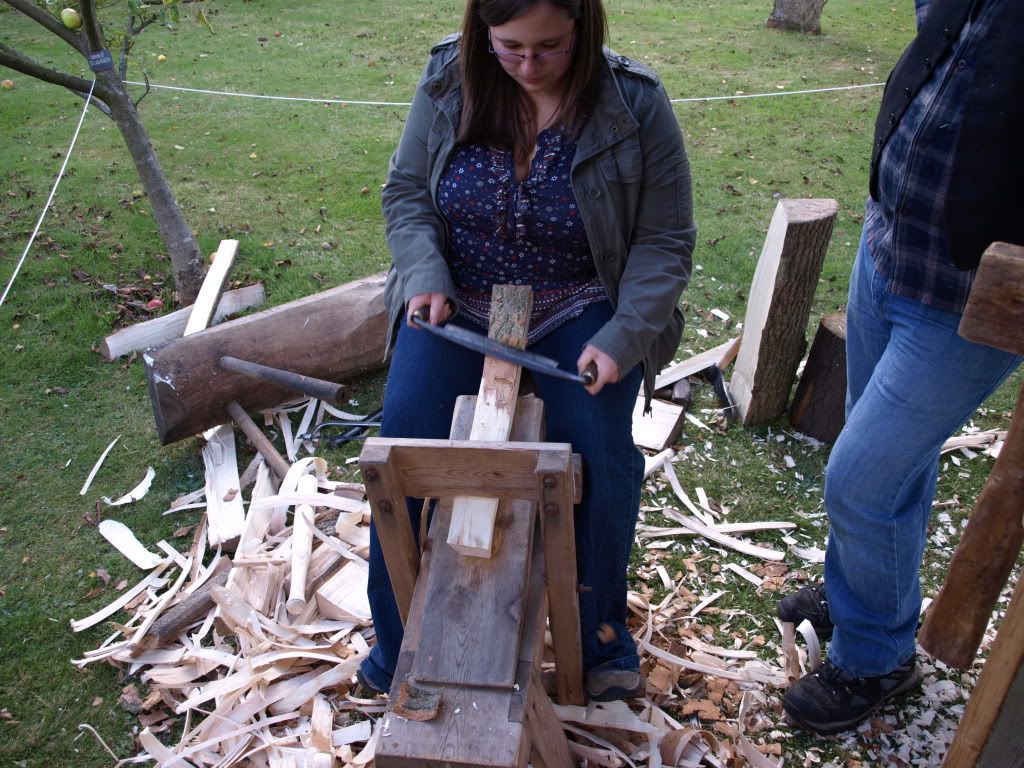 Me shaping my wood with a chisel:
and then smoothing it off with a handful of shavings. Note the nice bat shape!Tell you what though, the wood bits go EVERYWHERE! I thought I got rid of most of it on the day but I took my MP3 player out of my pocket (the jacket I am wearing in the photos) and a load of shavings fell out of the case/sock. Doh!
It was ace, I bought that bat and everything. We are now planning to build a pole lathe in the back garden at home; everyone seems really keen to do this. We are going to ask my old Rural Science teacher to help us, as well as being a family friend it turns out that he is the guy who taught the guy at Apple Day. I'm not really surprised about that since Bert (teacher) has sort of single handedly been keeping alive a great number of country crafts and traditions and has turned his home into a museum since he retired (and had to take all of his hundreds of artefacts out of his classroom and store them at home).
In the craft stall marquee the Northamptonshire Bee Society were there (thankfully, as I'd promised Andy some bees) where Andy, Alice and Patch made candles: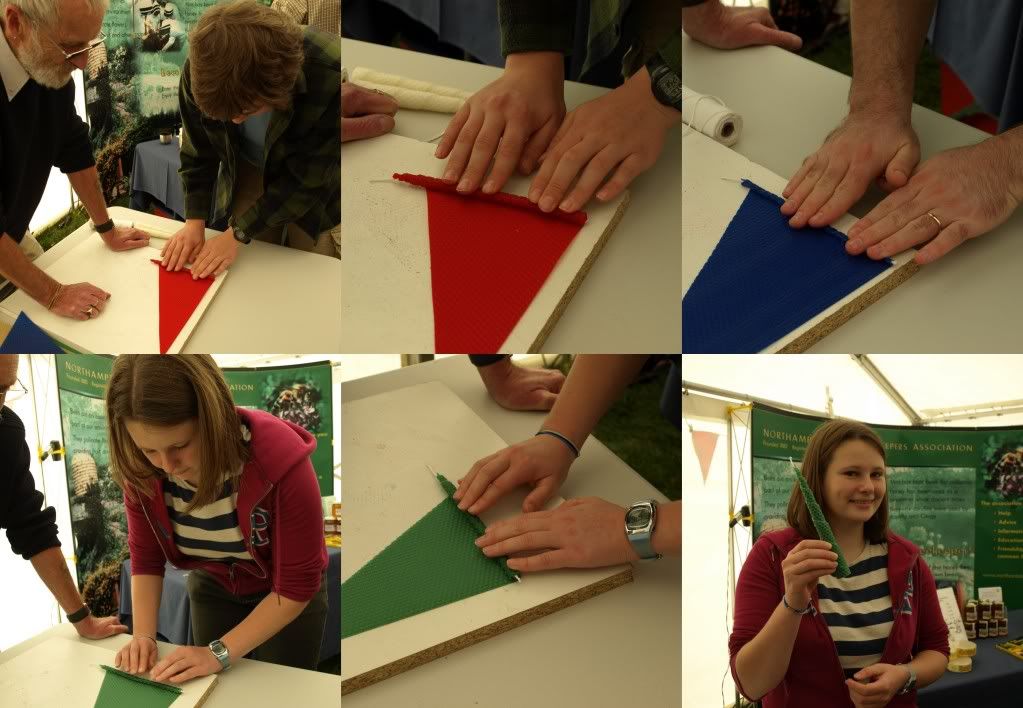 We burned these at home later, they smelled lovely and didn't burn too fast at all.
Another character I was pleased to see was Wyndebagge, the Green Man, playing his Hurdy Gurdy. He entertains the children – my sister was photographed with him for the local paper a few years ago, something she was very proud of, bless.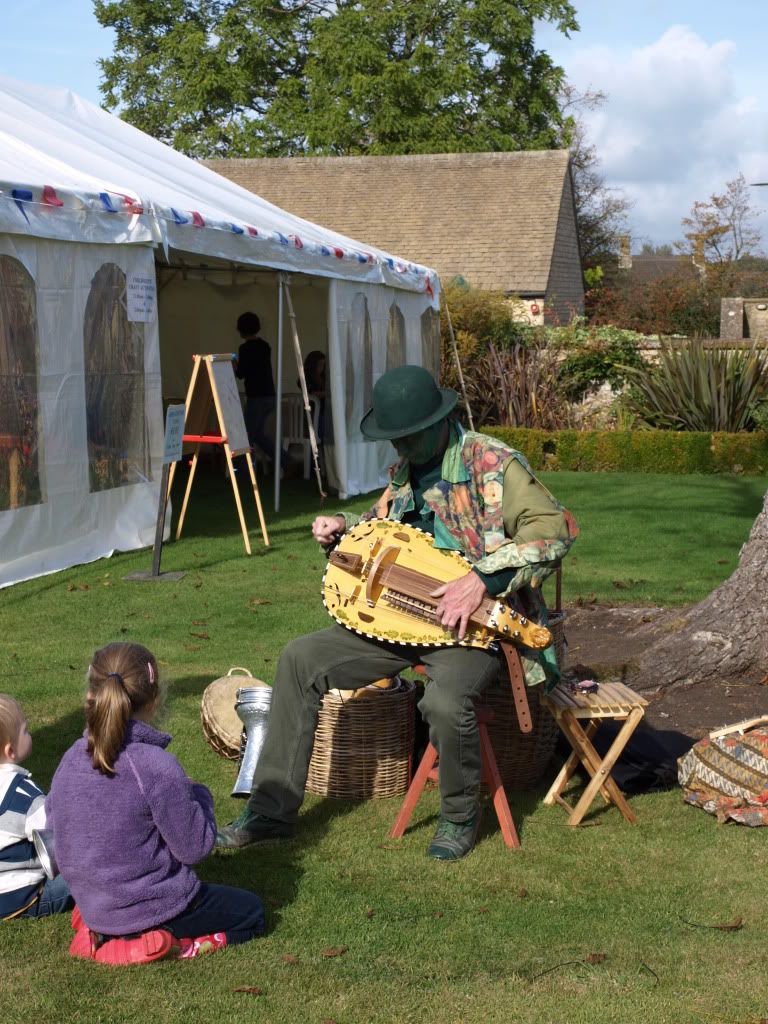 Phew … marathon entry. Marathon day for photos as well, I took 299 in about four hours so I think I'll save some for tomorrow. I want to dedicate a whole post to the owls! Can't wait to show you those photos. Sneaky peek for now though … this is Oscar the Barn Owl :)