For the last two weeks, our little flat has been chaos. That special type of chaos that  comes when you have to pack up your life into boxes (yet leaving enough of it to be able to live for a further two weeks) and then move said boxes into a combination of parents' houses and storage facilities. My most frequent complaint has been "ARGH too many boxes!" and I've hated living in the mess of moving.
Rachel has been berating me for not updating my blog, despite my insistence that there is nothing to blog about at the moment. I wake up, have breakfast amidst the boxes, go to work (and complain about the boxes) come home and do packing and try and cook a meal with the minimal cooking equipment that is not yet packed. No time for crochet, no time for photography. My fingers are itching to crochet!
Rachel was also surprised that I had not blogged about the boxes. I think that this is a very boring thing to blog about, but I thought I'd show you the reasons for my lack of blogging at the moment. Ready? Oh and you get to have a snoop at my stuff. Lovely: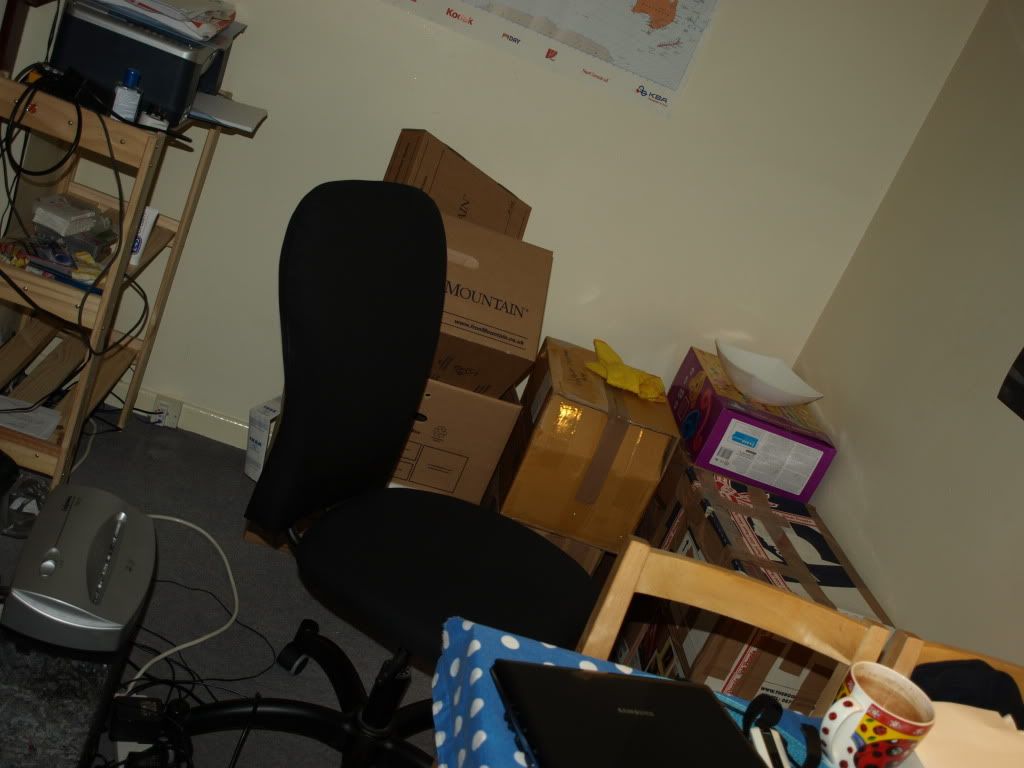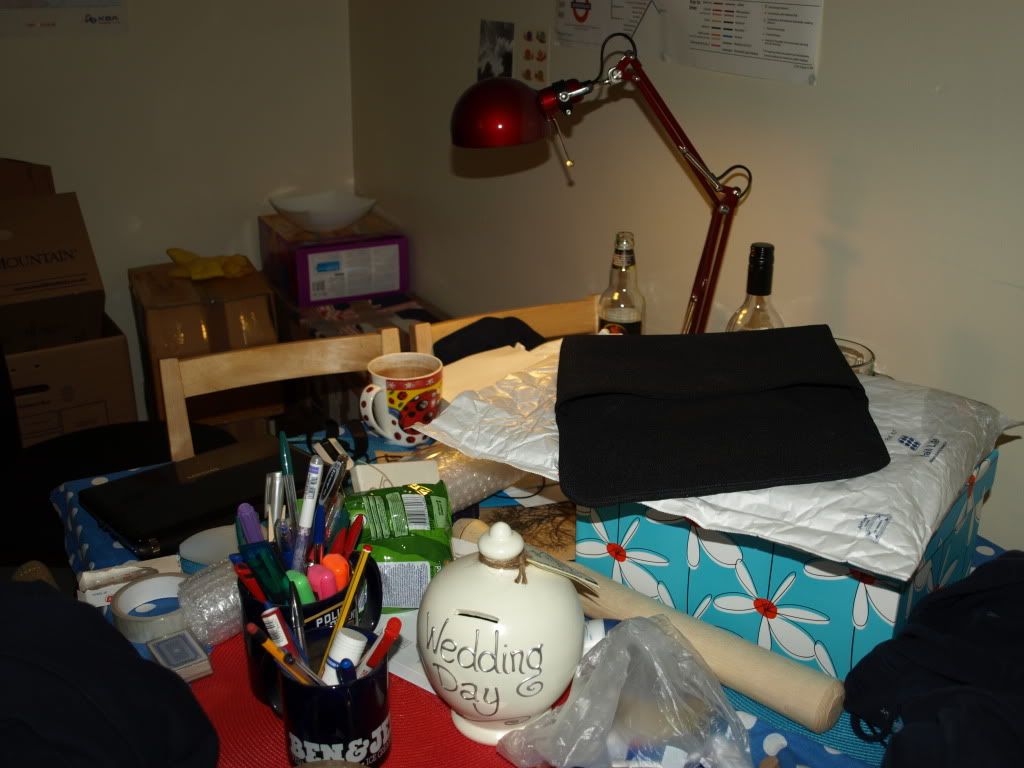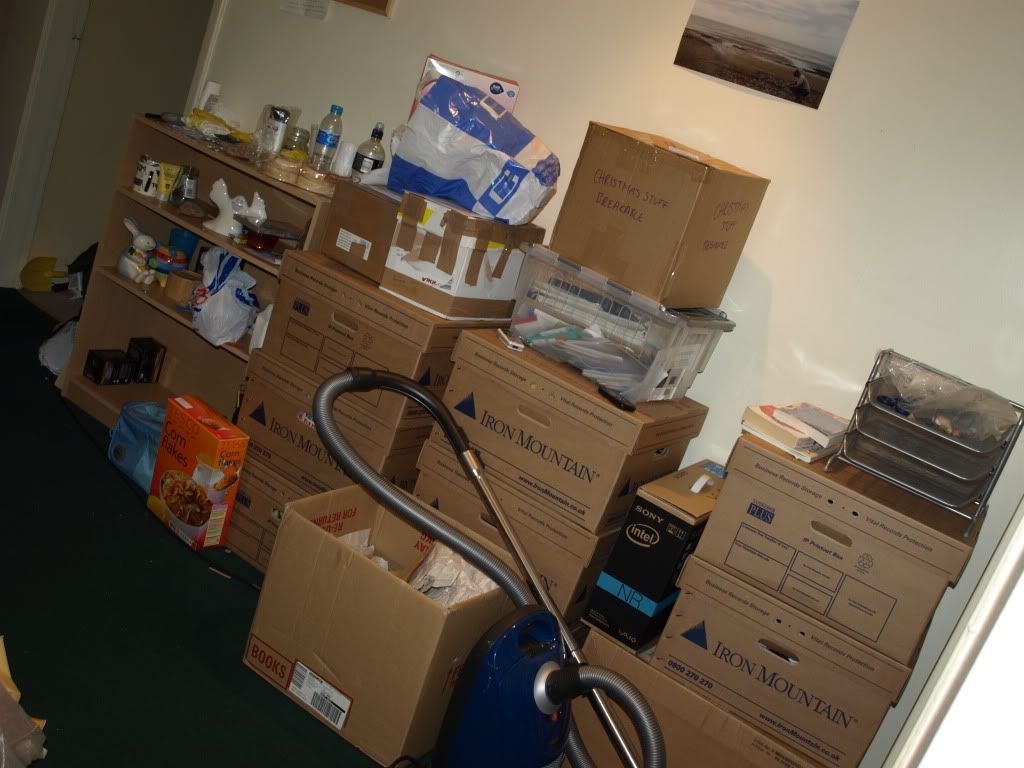 and one thing that I like to look at to keep me sane … my photos on the wall in the living room. Ahh!
Tell you what though, I might not have any time for crochet at the moment, but my head is bursting with ideas of things I want to make! As well as all the things I have to finish. I can't wait to get moved into our new bedroom at home (Andy has made it really nice and cosy according to my mum) and get started on all my new ideas.
Hope you enjoyed the boxes *yawn*
See you next time,
love Heather xxx