On Sunday we visited my new In-laws (hehe!) who are holidaying in Haworth. It took a while to drive there as we became caught up in Saltaire Festival – what is it about village festivals that make people think they can ignore the fact that traffic needs to use the busy road? honestly.
There were blue skies and green fields aplenty: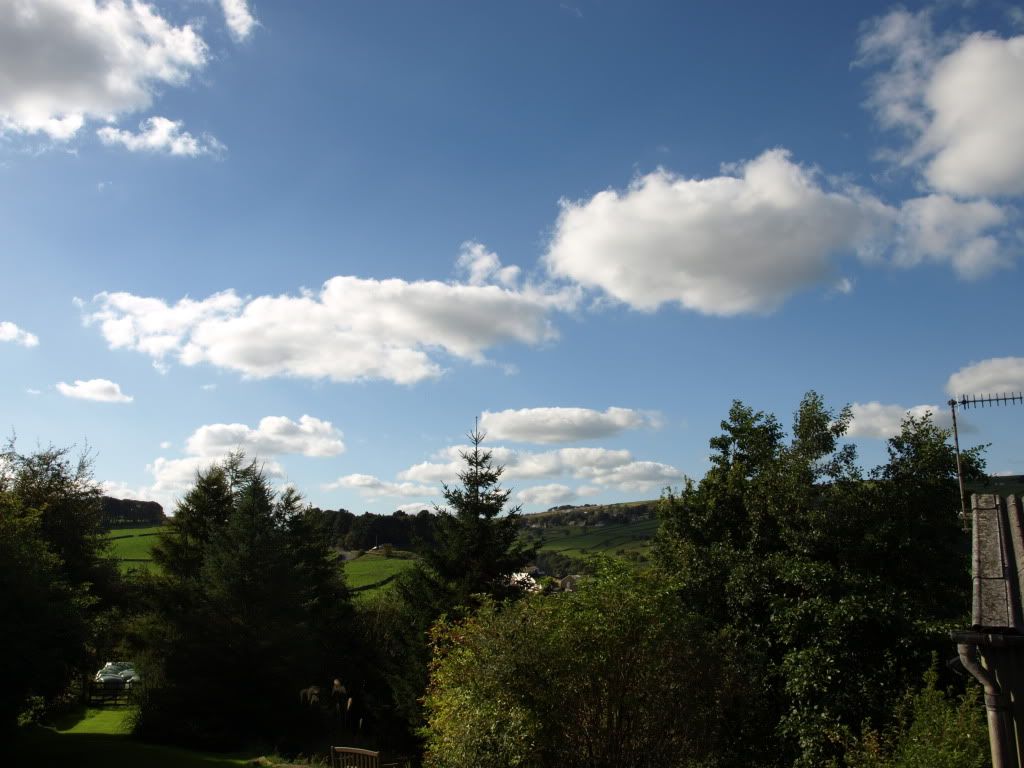 Beautiful cottage to barn to cottage conversion with beamy ceilings, shady kitchen and nook book shelf:
love the way the light is catching the sink.
One of my dreams in life is to have bookcases either side of a chimney breast. (My other housey dream is a house with two staircases – sad I know.)
Did I mention blue skies?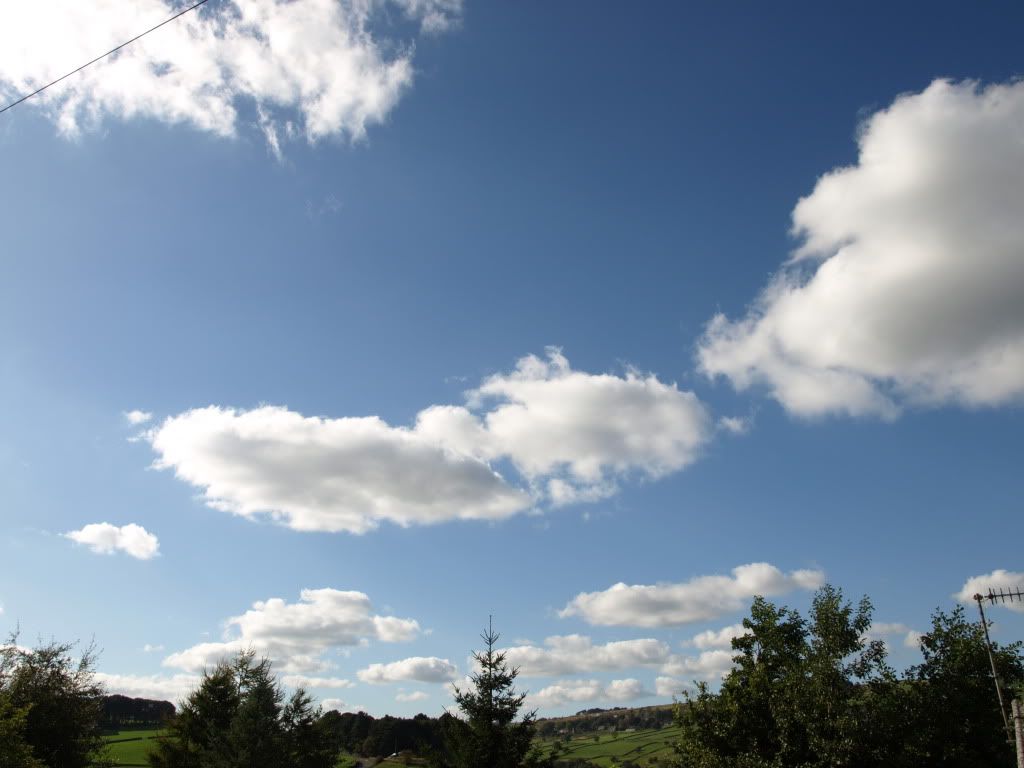 Balcony with a view to make you never want to look at anything else again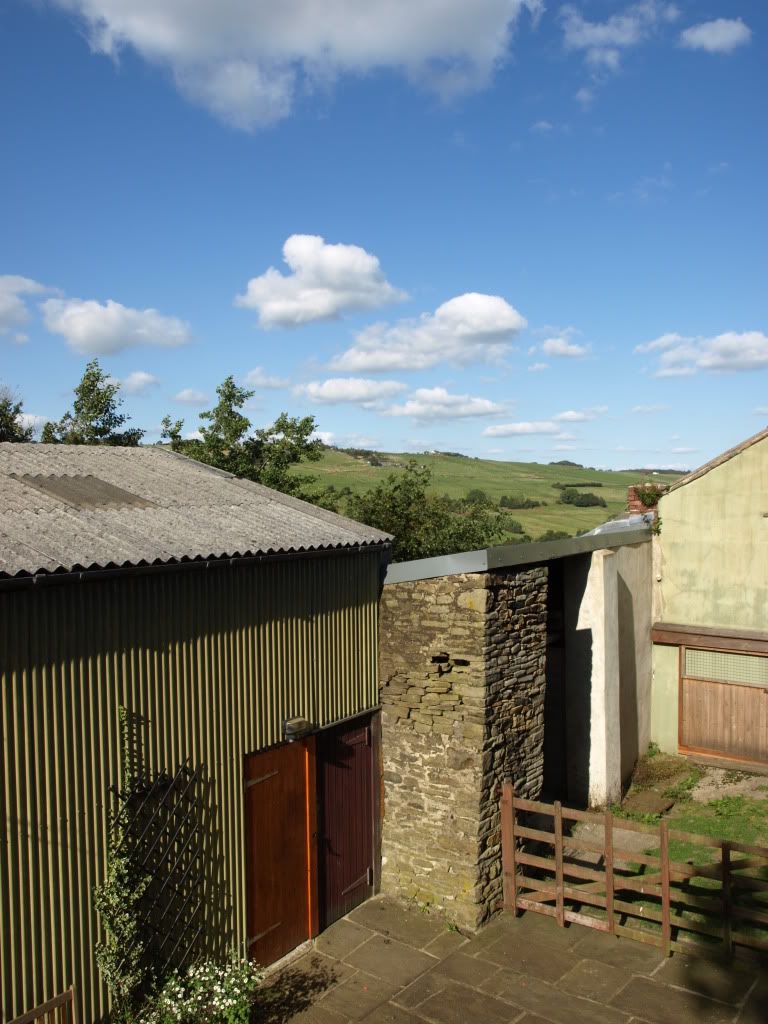 Seriously, is this not the most bluest blue sky you have EVER seen?
* * ahhhhh * *