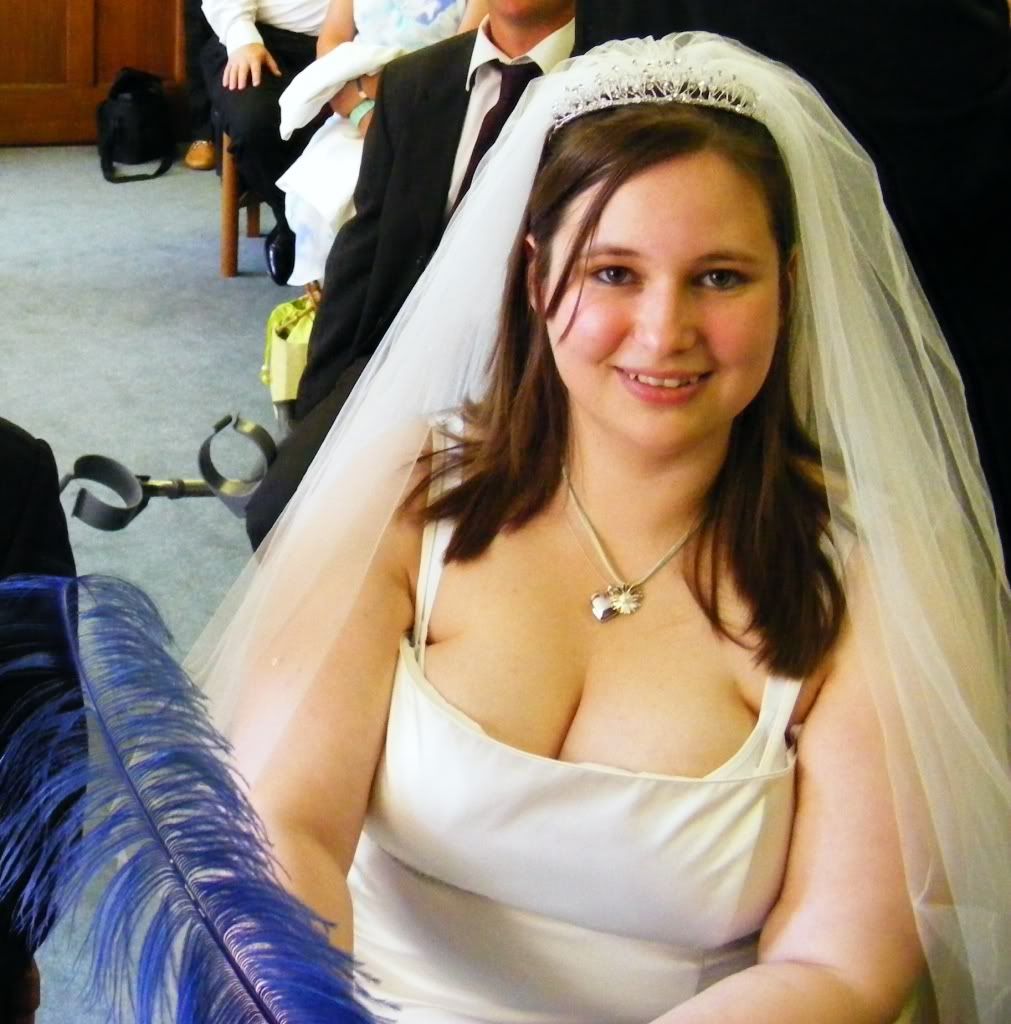 This is me on Saturday, "signing" the fake register with the fake fancy pen. I am now married!
I had SUCH an amazing time that I can't find enough adjectives to do justice to the weekend. Very, very good. I loved having all our friends and family in the same room together and it was a bit overwhelming that everyone was there for US. Awesome.
This is me, five minutes married with my amazing sisterly bridesmaids who did a fabulous job of looking very pretty in photographs and not standing on my veil: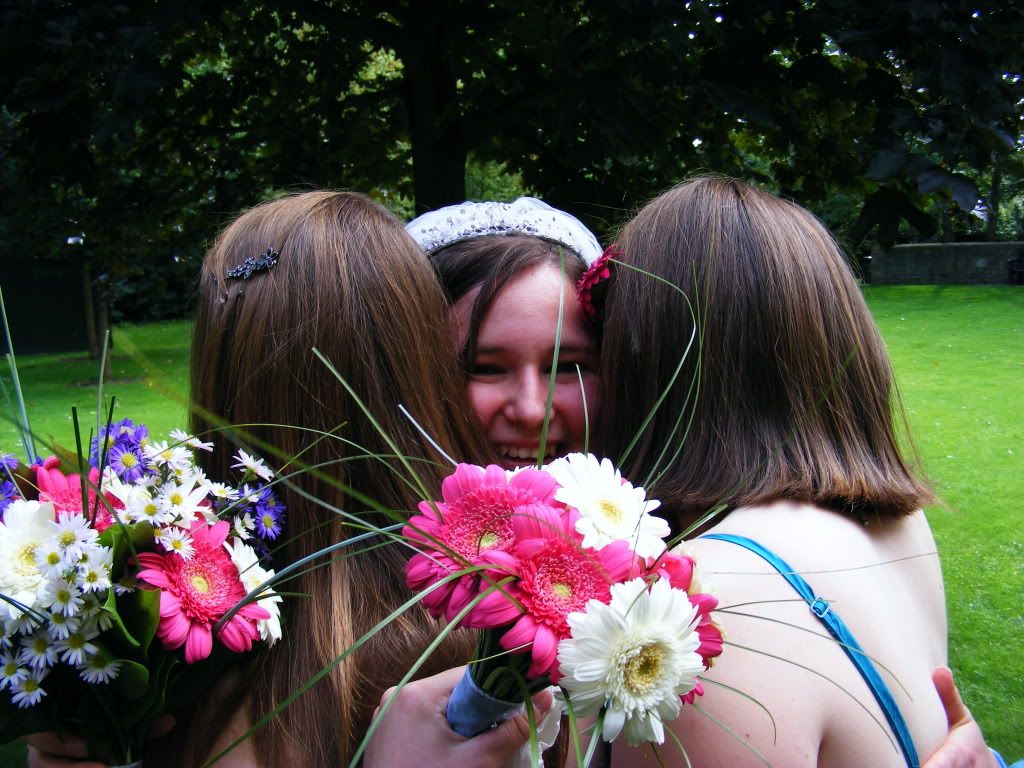 We returned to Leeds late on Monday night, and I am now soooo tired and on a rather large comedown that I have just been feeling miserable. Last night all I wanted to do was cry. I know I'm being silly! It's amplifying all of the things that I no longer like about where we live as well, and that makes it doubly hard to be back up here when our families are so far away.
I'm looking forward to our honeymoon though, and also to getting some of the photos printed. We are making a special trip to Paperchase on Friday to buy some albums and nice boxes to keep things in. I want to write all about the wedding in my special book (paperchase kraft, with birds on!) but so far have not had the energy. I need to do it soon though as I worry that I will forget important things!
There were lots of toasts this weekend but I'd just like to raise a little blog-glass to the new Mr and Mrs Little Tin Bird :-) hehe xxx
p.s Hello to Gilly who says that she checks here every day!