Current square count: 28 and a half.
Squares on my left: (see my last post for my crocheting system!)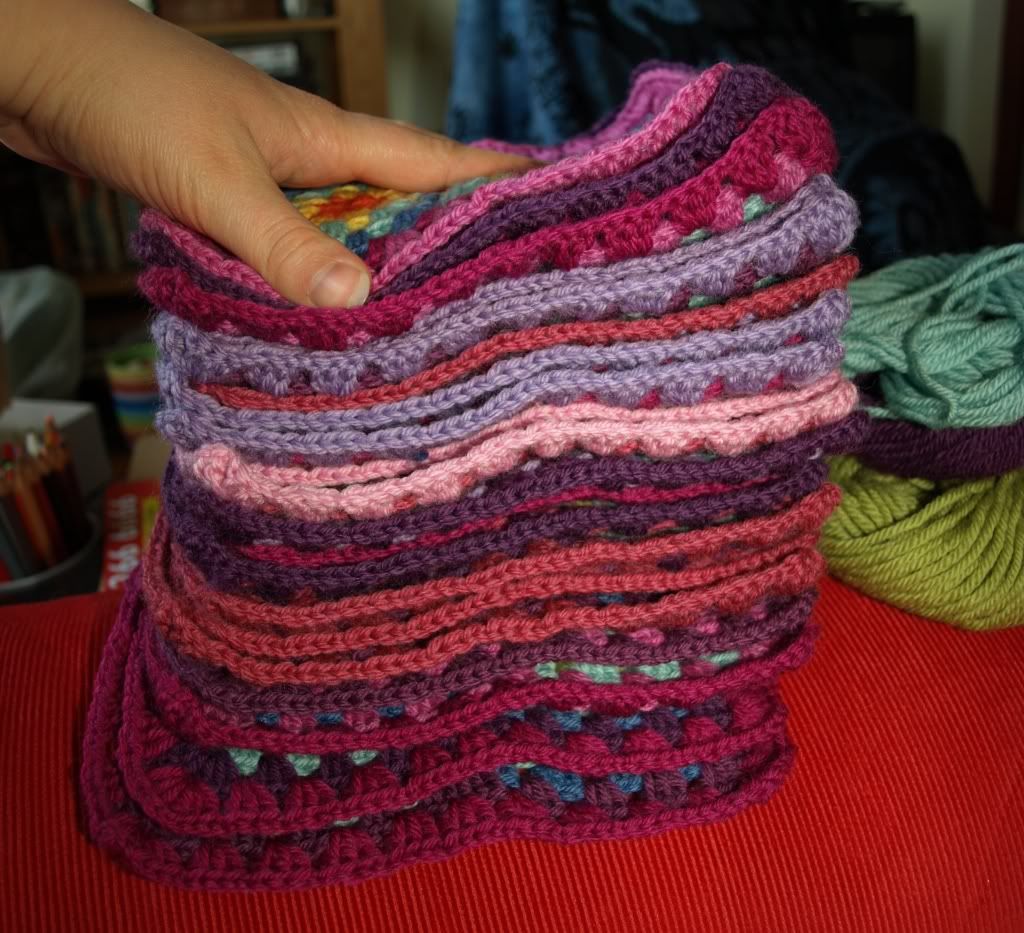 20!
Square in the middle: (work in progress)
Squares left to copy: 8 (well 7 actually, since the photo above is a copy of one of them)
(Do you like my red chair? mmmm, lovely red chair.)
Number of balls of yarn I shall be ordering tomorrow over breakfast as I get paid? 6
(in Pier, Marine, Hyacinth, Raspberry, Lavendar and Damson, in case you were wondering)
Happy Heather? yes indeed!