I do have lots to update with, but I have been a very busy bee this weekend and I am now too tired to write about it all! In the meantime, I'm proud to present the latest photos of my Grannies :oD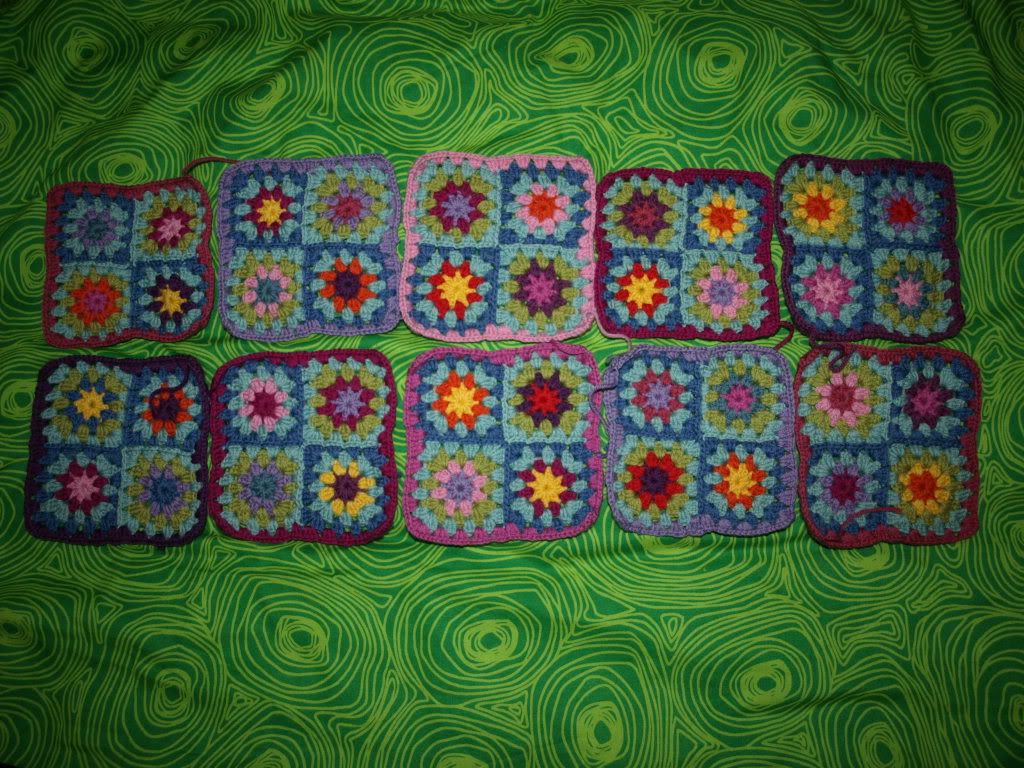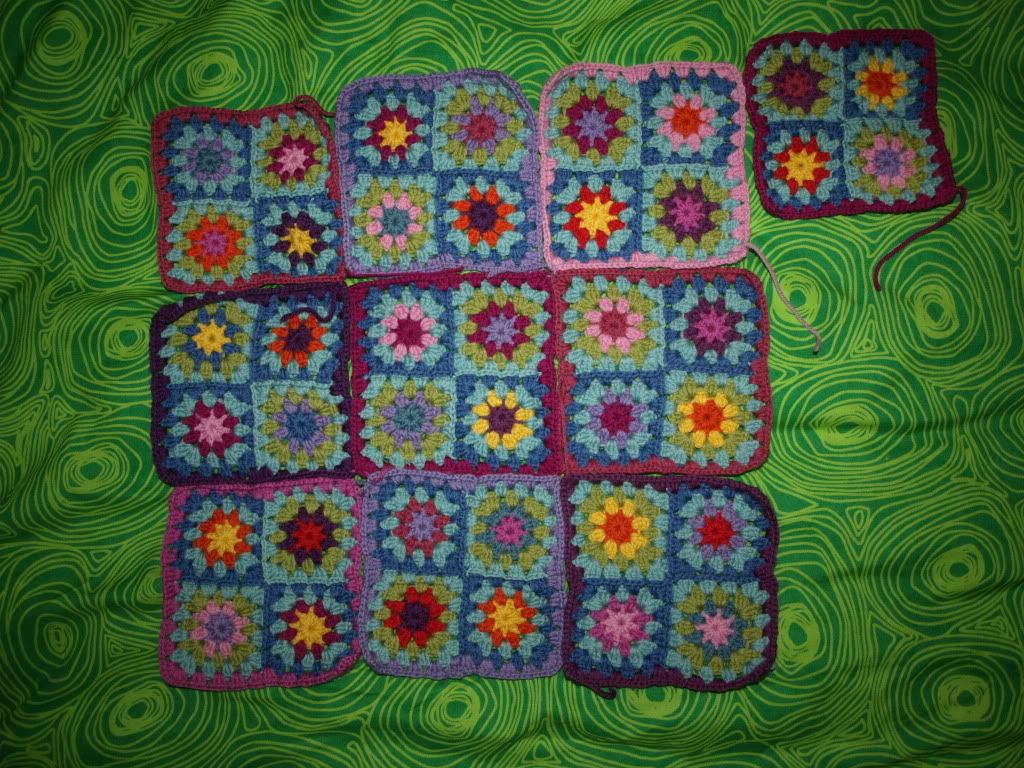 I know it's silly, but I just can't stop looking at them! I also can't stop holding them all in a stack and alternately squeezing, holding and stroking them. I'm a right dafty, I know.
Only gripe is that the one edged in dark pink (the odd one out in the above photo) has worked out about 1.5 cm smaller than the other nine, which is a bit disconcerting. I might frog the pink (and use it for middles so as not to waste it) and do it again using looser stitches, or I might just make up for it in the next round. What do you think?
P.S – check out my new header images! It's been a challenge finding photos that will cope with being cropped to 1300 x 160 pixels and still have a recogniseable image, but it's been fun as well. They are all my own work as well, not copied from anywhere :-)