Two times Three is Six:
Three times Three is Nine:
Four times Four is Sixteen: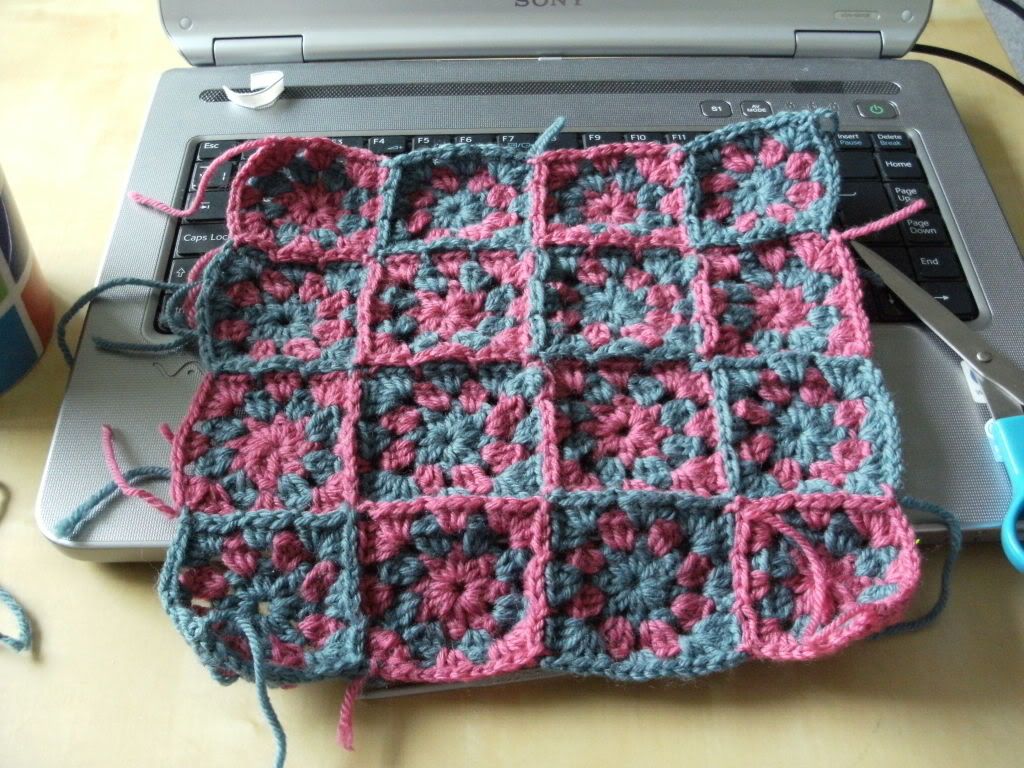 Four times Five is Twenty: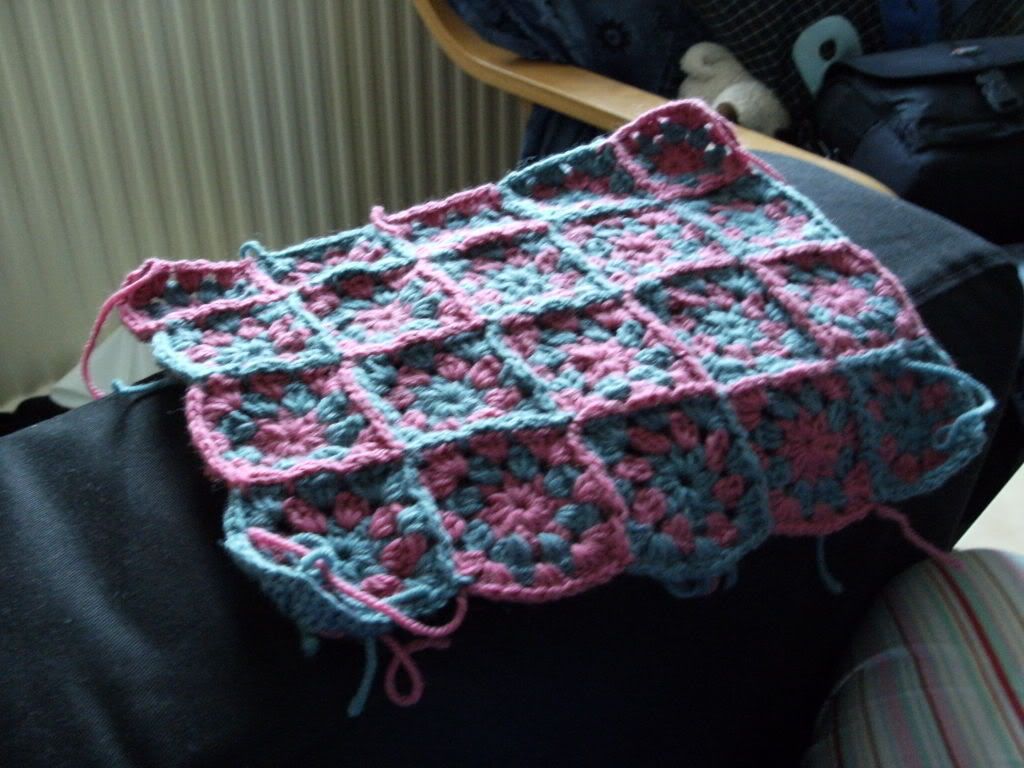 It's coming along nicely. I did have 21 squares but the last one looked odd – couldn't work out why until I counted 9 spokes rather than the required 8. Oops. So we frogged that one. I have kept the inner two rounds, I might expand them into a large Granny "circle" later one instead of wasting them. The outer round I am going to make into a centre round.
Tommorow I have photos to share with you: "on my way home", "in my garden" and possibly "in my flat" . Exciting, non?
I am looking forward to Saturday because A is taking me to see "His Dark Materials" at the WY Playhouse. Fun times :)
But now it is time to go and hang up the washing, and then off to bed. Hmm, bed :)