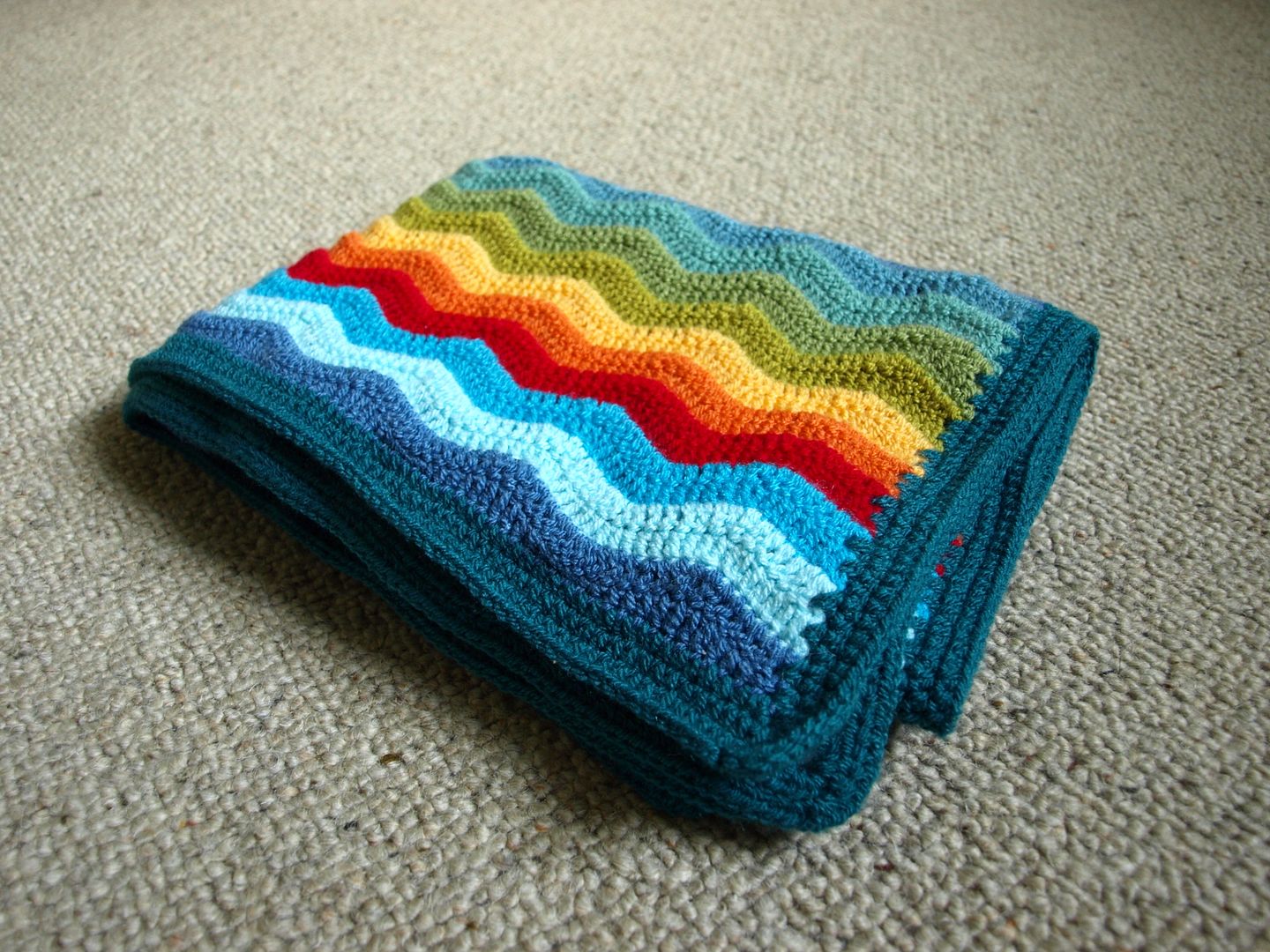 I'm so pleased to share this blanket with you today! I made it over the summer while I was staying with my mum but my friend wasn't due to have her baby until November and I didn't want her to see it on here until she had it in her hands!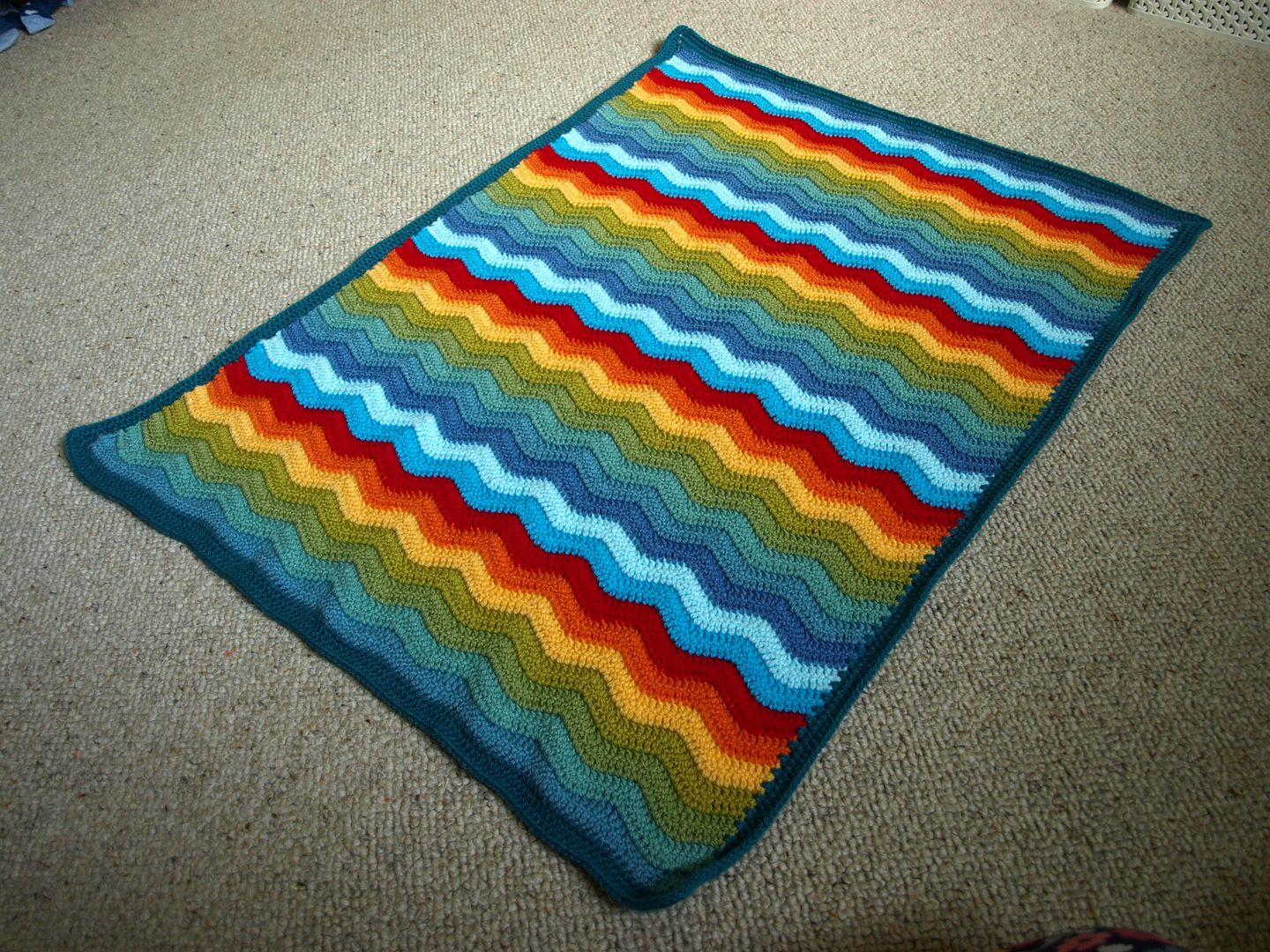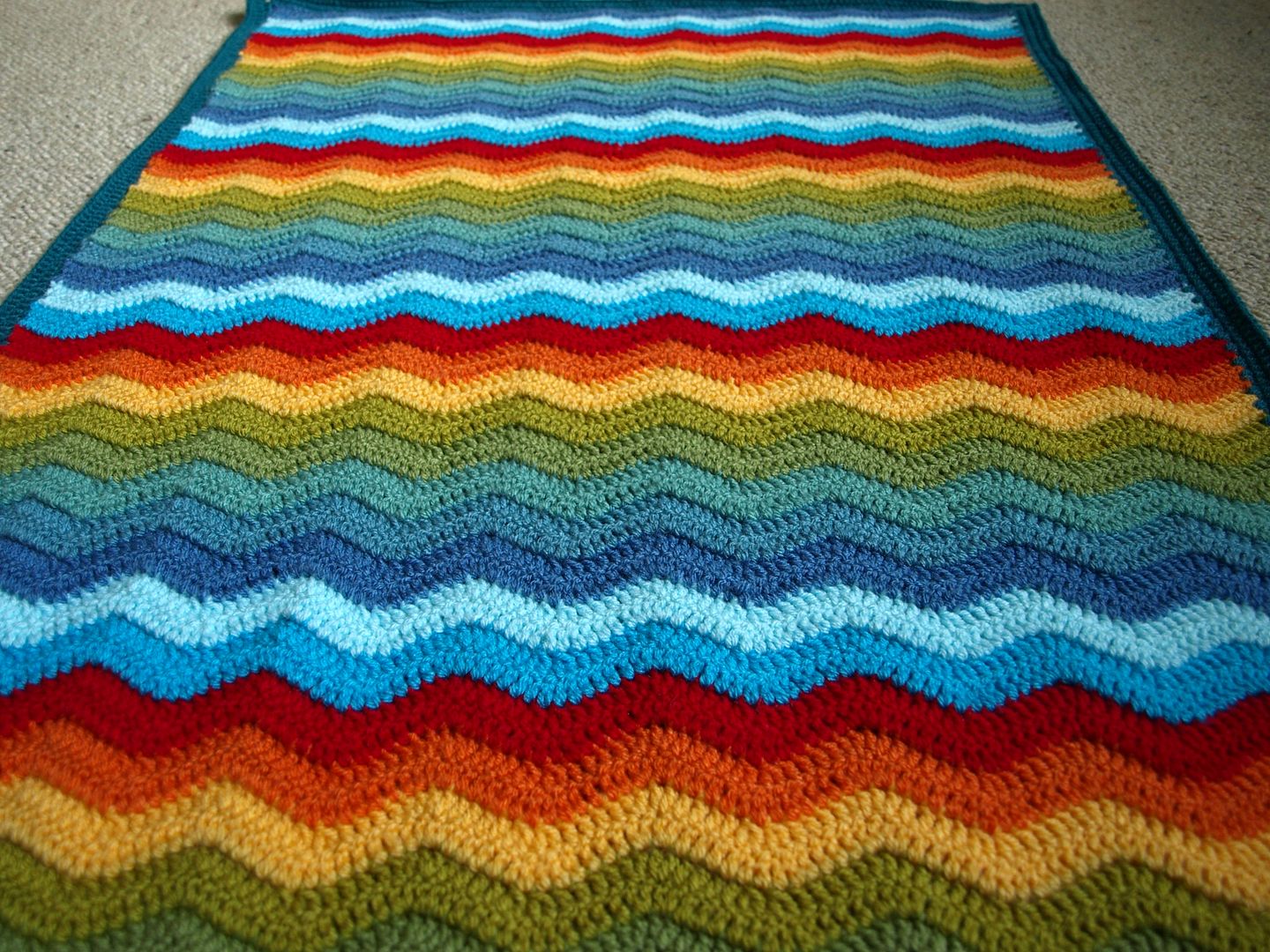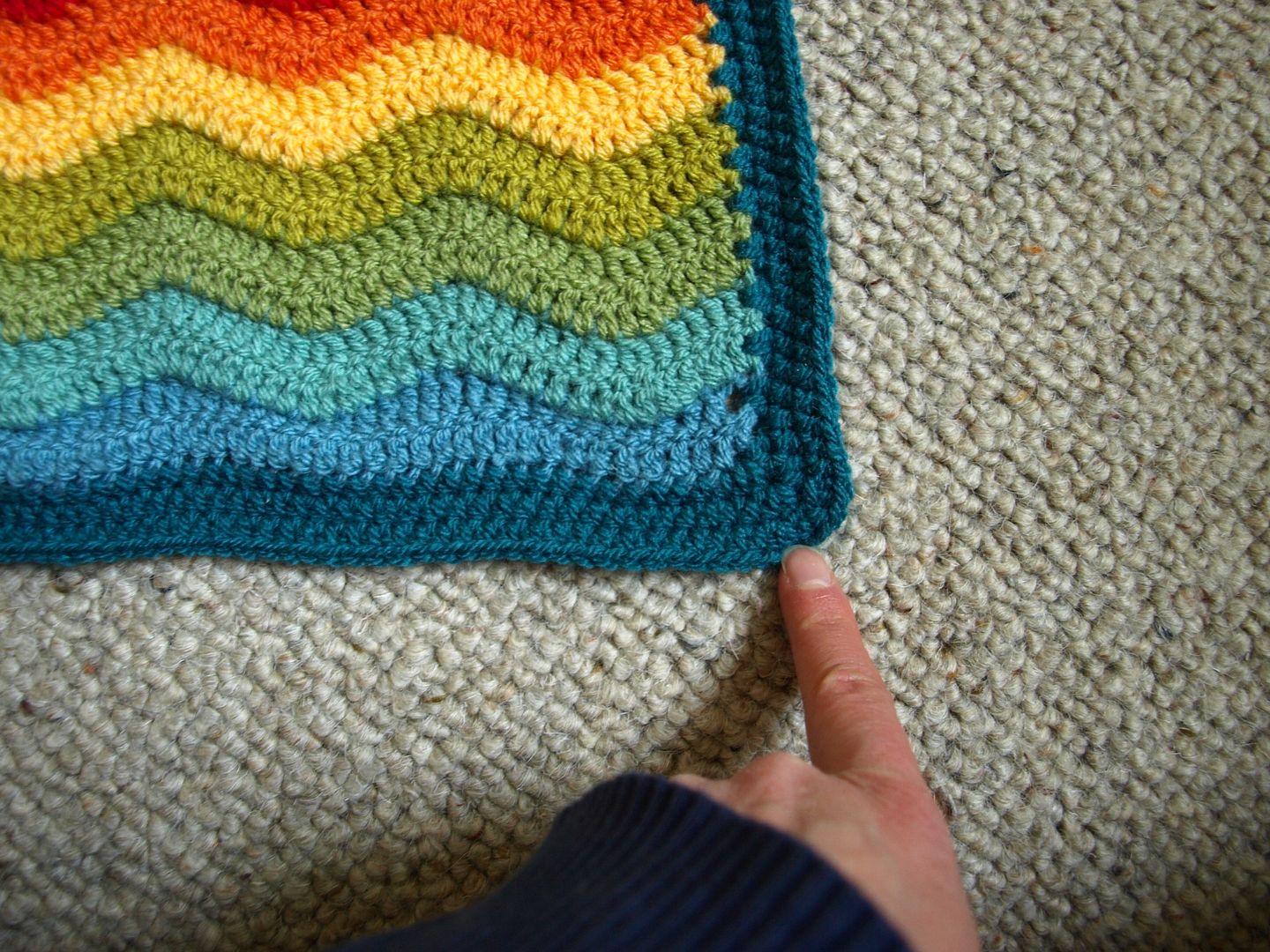 Now, you've seen me make many ripples over the years and you'll know my basic details: pattern is from here and I did a 126+3 starting chain. You've seen ripples before I know ;-) For me, at the moment, crochet is about all the colour combinations I can come up with. And I love it!
The yarn here is Stylecraft Special dk in: Storm Blue, Sage, Meadow, Lime, Saffron, Spice, Lipstick, Turquoise, Sherbet and Denim, and then Teal for the border. I'm so pleased with these, the cool sea tones mixed with the fiery hot colours. And the border too! Initially I was going to use Petrol for the border but didn't have any in my stash, only a ball of Teal, but the Teal works really well and I'm very pleased with it, particularly that I've made solid corners rather than holey corners on the border. Lovely.
I'm ridiculously pleased with this blanket, it's for special friends and their very special baby. I'm so happy for them all!