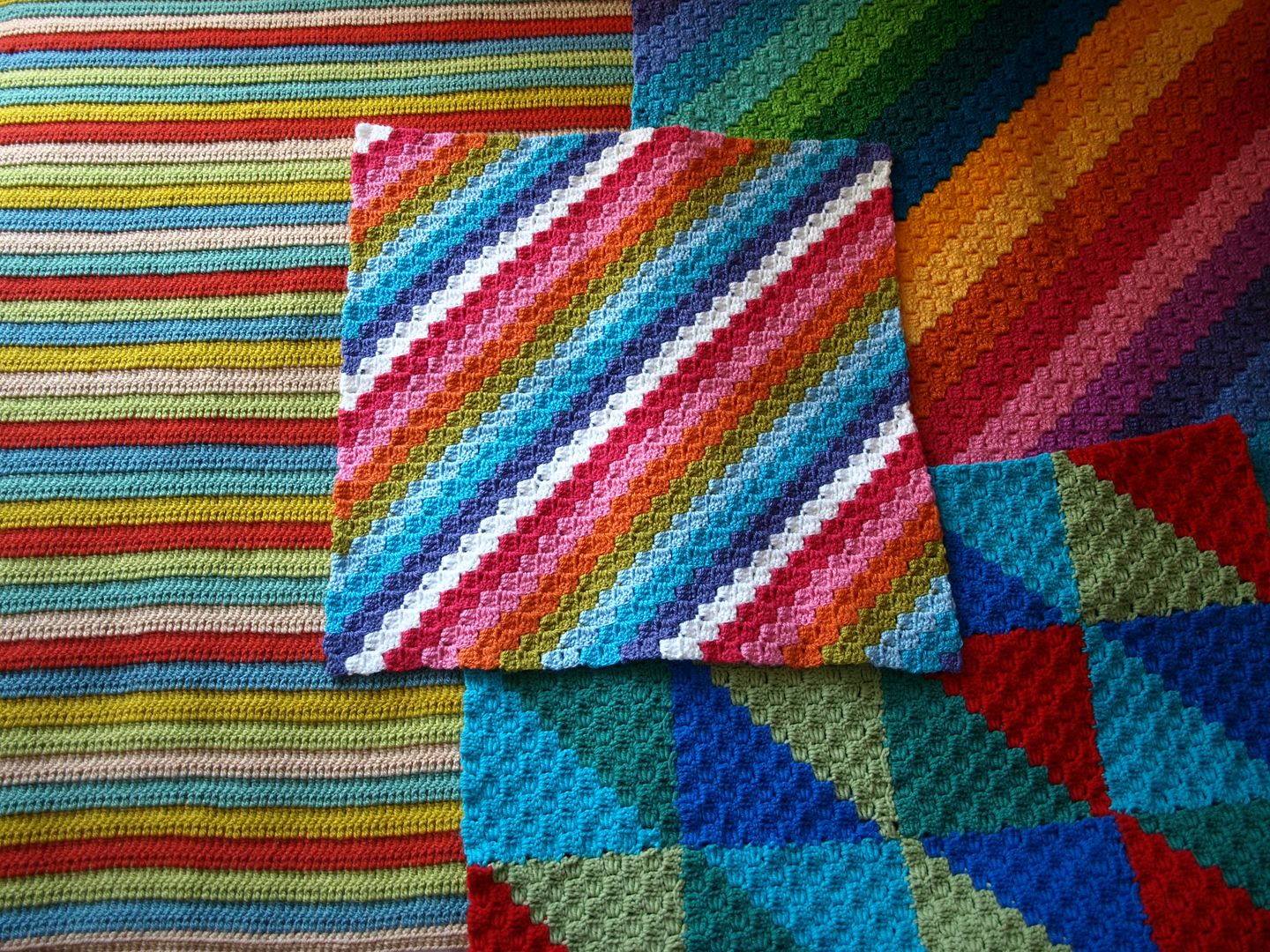 Having blanket posts to show you always makes me happy. I don't think I'm doing too badly so far for this year, I've made the Joyful Blanket and the Little Geometric Blanket (with the dolly blanket too). I have two more to show you this week! Today, please meet my Simply Stripes Blanket.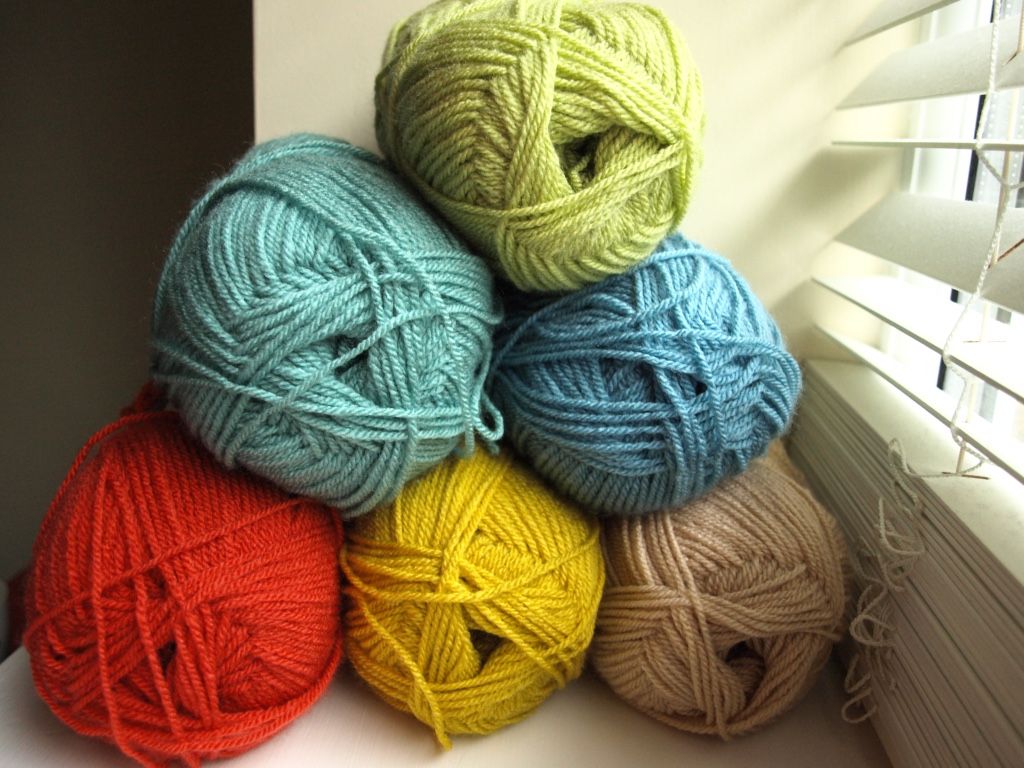 I started this just about New Year time, and it was deliciously fast to work on.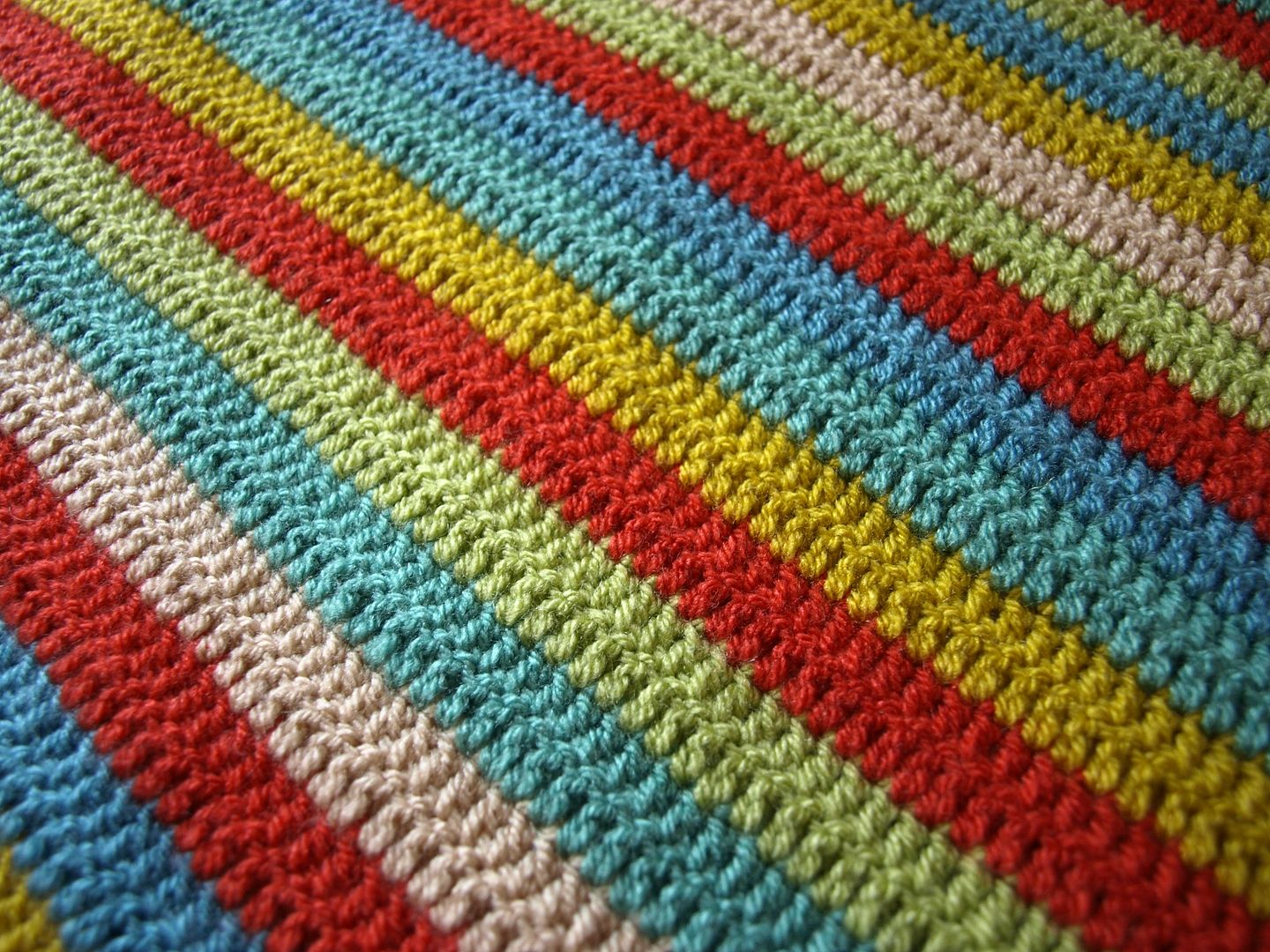 I used the newer shades of Stylecraft Special dk: Sage, Stone, Storm Blue, Mustard, Tomato, and my new favourite, Pistachio. I always had these in my head as "Kirsty colours" and worked on it with her baby in mind. Making baby gifts makes me happy!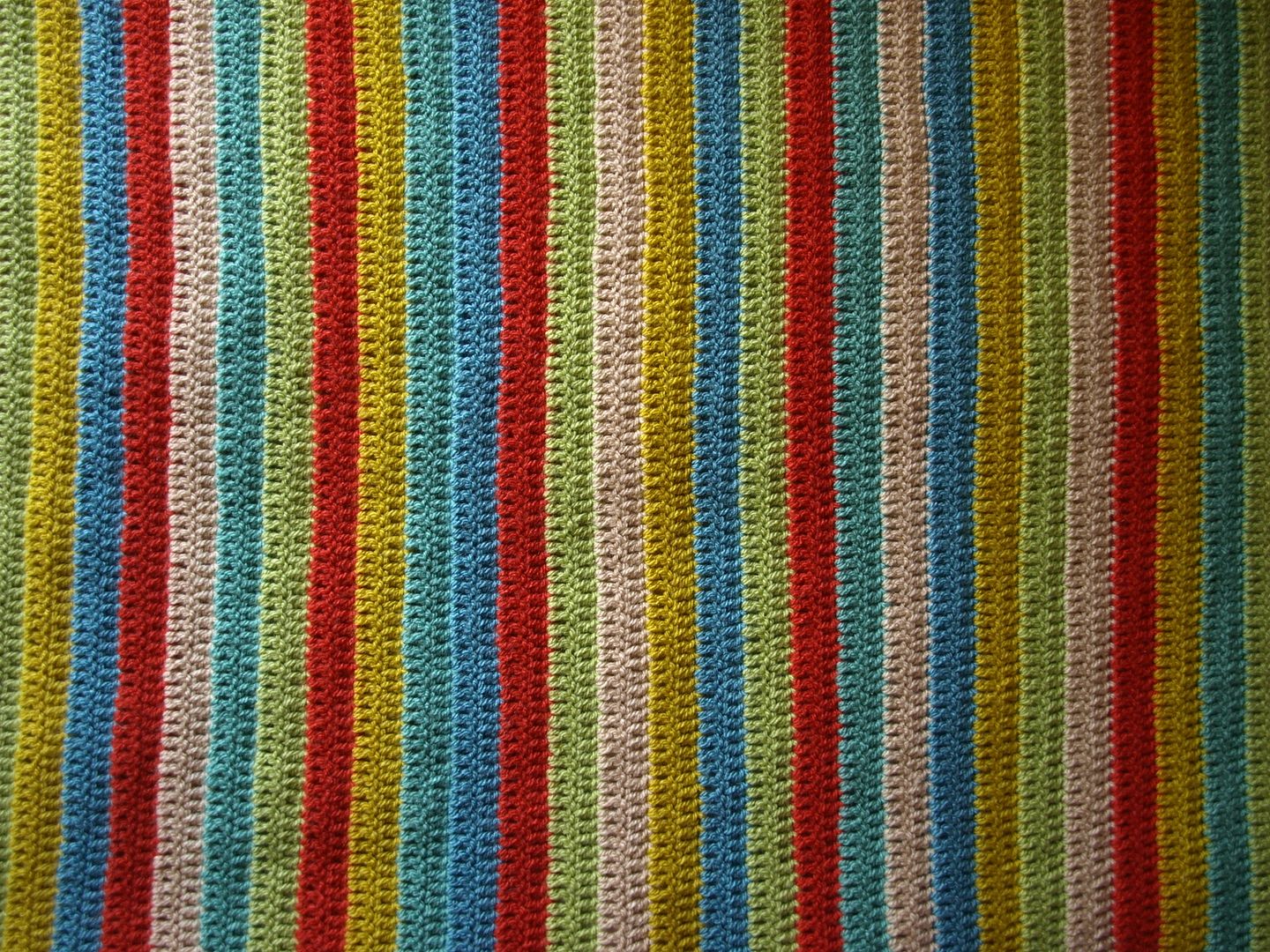 I don't often work with so few colours; I prefer to have lots and then colour order doesn't matter quite so much. But with a limited palette you have to be careful: if you want to do it in a repeating pattern that's easy peasy, but if you don't want that you have to make it deliberately "random" (for want of a better word) otherwise it looks like you've just got the pattern repeat a bit wrong. I found that the tomato red was the colour that stood out to me the most and I was careful to make the spaces between those stripes irregular.
I added a simple border of HTR stitches using stone. I am not good at doing more complex borders!
There we are: Simply Stripes. I thoroughly enjoyed making this blanket. I do love stripes. Kirsty, I'm glad you love this blanket too :-)
Pop back tomorrow for the next blanket post!