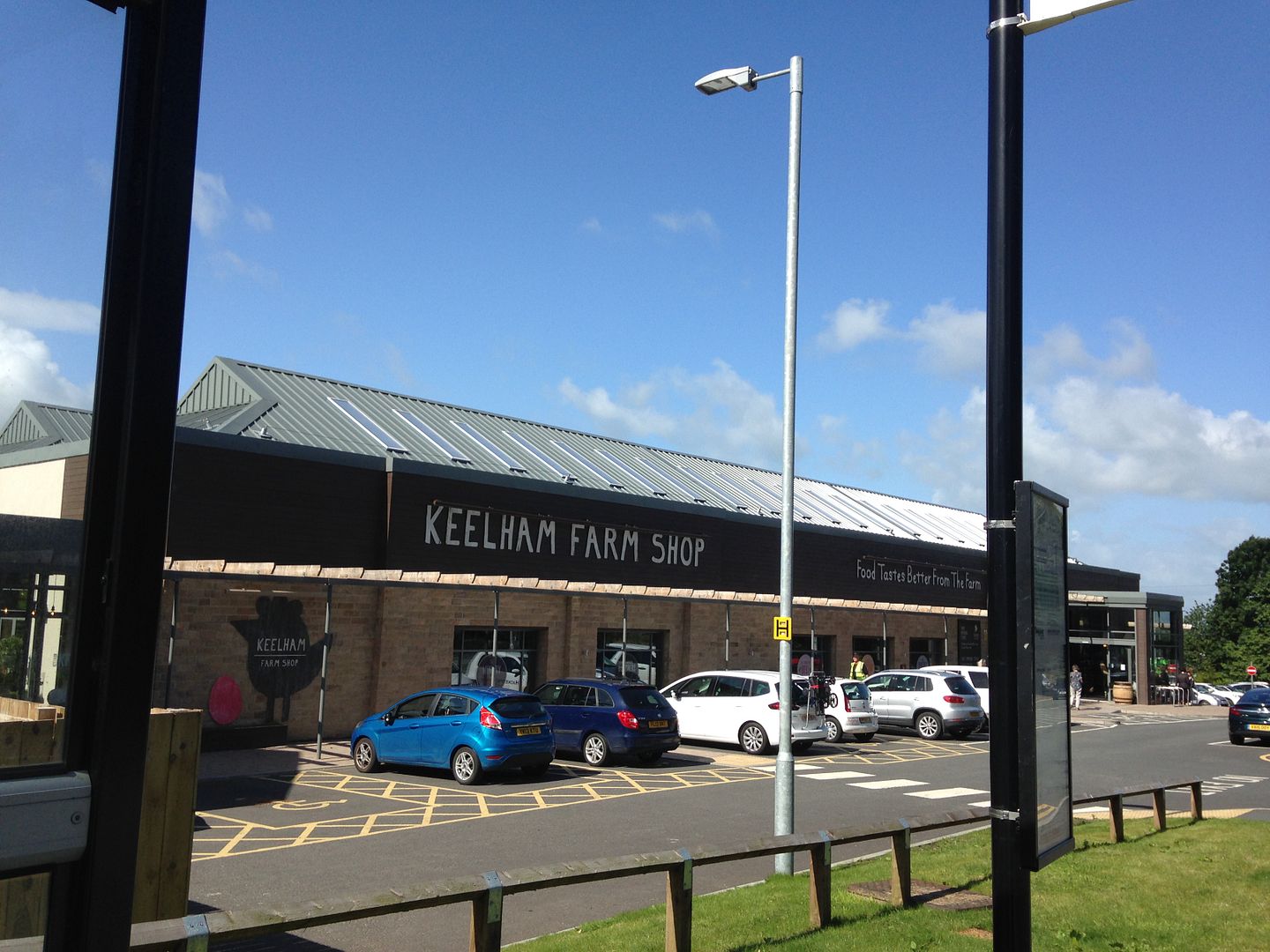 When I was in school, the summer holidays were something greatly anticipated and the wonderful stretch of time with no school was great. As a parent of small children now, I look forward to them and then when they finally arrive they feel a bit intimidating: six weeks with no routine, no 2.5 days of nursery for TTB and all of the stimulation, entertainment and fun needs to come from me.
So far, we have not had one single day where we have been bored or wanting of something to do. I'm really pleased about that! I think it helped that we went straight down to stay with my mum the day after the nursery term finished, so that when we returned to our house it felt all new and there were things we had missed doing. We had missed our friends and we have had two weeks of spending time with them now and it's just been fab really.
We walked up to Keelham Farm shop on the first day we were back here. It's a good long walk; I used my running app to measure the distance and it works out about 5k there and back. TTB walks all the way so he was good and tired for bedtime. The appeal of Keelham for TTB is the "scoop your own" dried fruit section. Happiness is a bag of raisins that he's scooped himself, and then sitting in the bus stop to eat them while watching the tractors going in to the auction mart. We bought focaccia, cheese, crisps and fruit and then visited our friend Nina and her daughter for lunch. It feels more acceptable to invite yourself for lunch if you bring the food with you! Picnicking in the sunshine in her garden was so delightful that we have done it at least three times in the last fortnight.
Sharing mealtimes with friends has been unexpectedly lovely. My children are good friends with my good friend Lucinda's children and we have shared some lunches and teatimes lately. Each providing part of the meal and alternating houses, it feels natural to do so and we enjoy proper conversation, our children are happy and entertained and it's a treat to not have to do all of the work sometimes.
Our "big day out" of this holiday was a trip to the National Railway Museum in York. We – that's me, TTB, TTG, Jenna and her daughter and Nina and her daughter – got up very early and took the train there. What an adventure! We spent all morning in the first side of the NRM, and then walked up to Pizza Express for lunch. I'd exchanged all my Tesco clubcard vouchers for Pizza Express ones so it was practically free.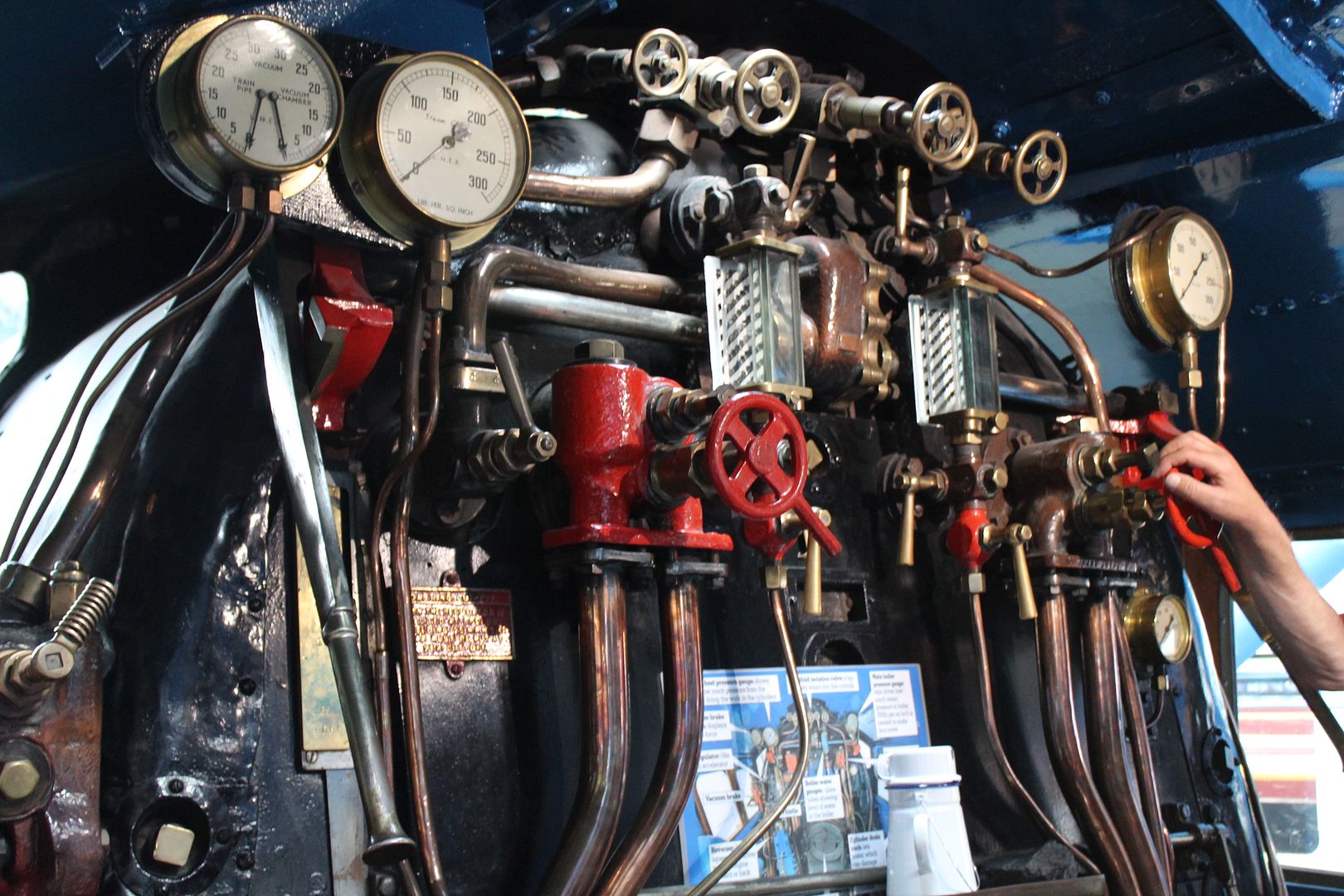 After lunch we explored the main hall of the NRM. TTB liked being able to climb into the cabs in some of the trains here. As you can imagine he had a lot of questions about what all of the pipes and dials and switches and levers do. I did my best but I think he will get better answers and explanations if we come back again with Andy!
I used to visit the NRM years ago when I lived in York for university. It felt special to show my children part of the city – there's lots more I want to show them but we'll need another trip for that. One thing that was new at the NRM was a play area. There was a model of Stephenson's Rocket to rebuild, a station ticket office, a train table, supersized lego bricks and to TTG's joy, dressing up clothes and hats. Oh she was so happy! It was difficult to get her to take the hi viz jacket and hard hat off when it was time to go!
Jenna and me watching the turntable demonstration :-)
We all had a really good time. Considering we took four children aged between 5 years and 18 months, they all enjoyed themselves, nothing stressful happened, they behaved themselves beautifully and were real troopers despite us getting back quite late. I think TTG didn't go to bed until half past eight but she was fine and the fun day outweighed the late bedtime. We decided that our children are brilliant and a credit to us!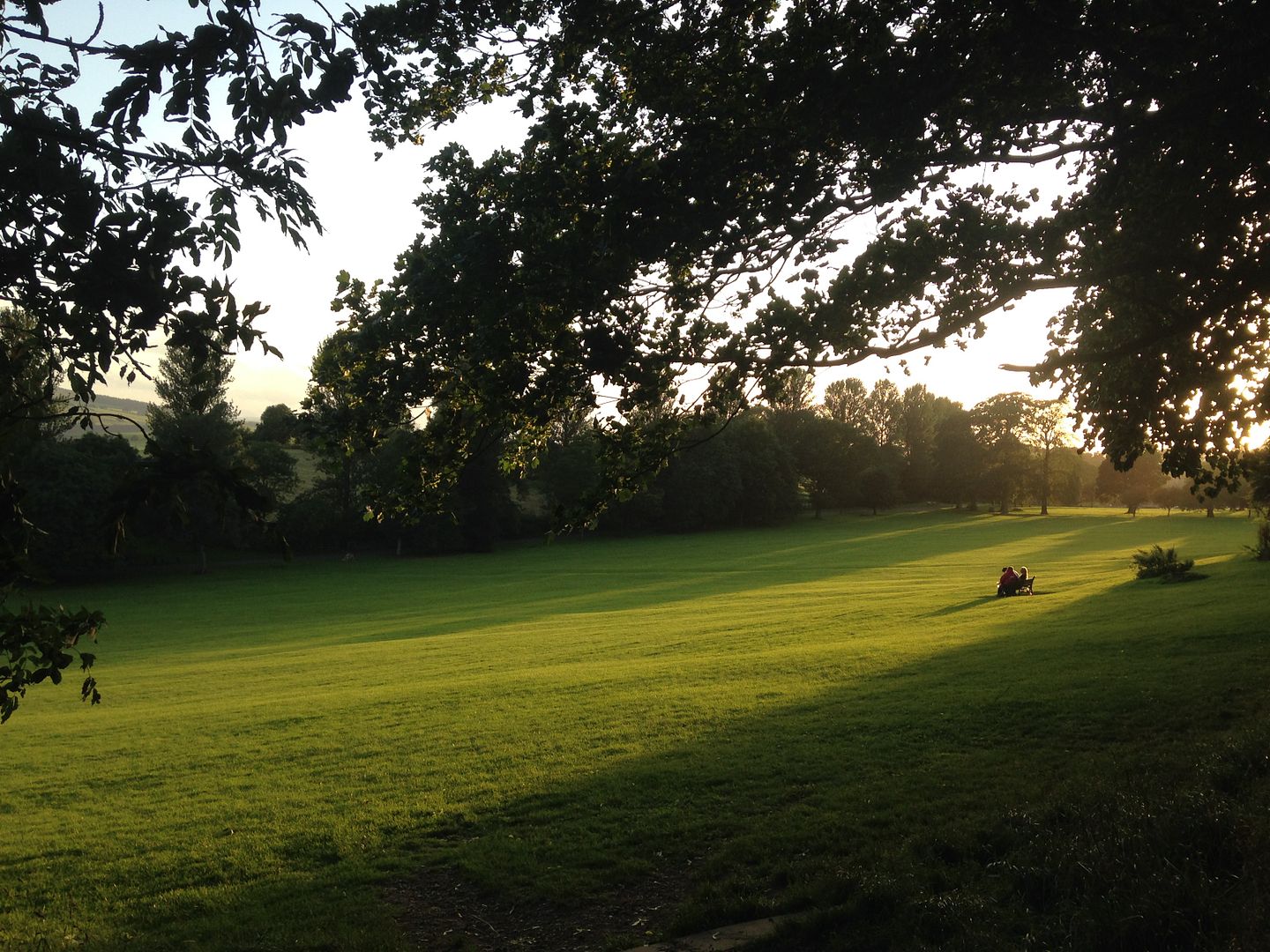 I haven't been running as frequently as I was in term time, but I've managed a couple of runs in the evenings, and I've done Parkrun three times now. I'm so pleased with myself for doing it!
My shoes are starting to hurt my feet a bit unfortunately so I need to invest in some better ones. However I DO have pretty leggings! Not much good for hurty feet but they do look nice.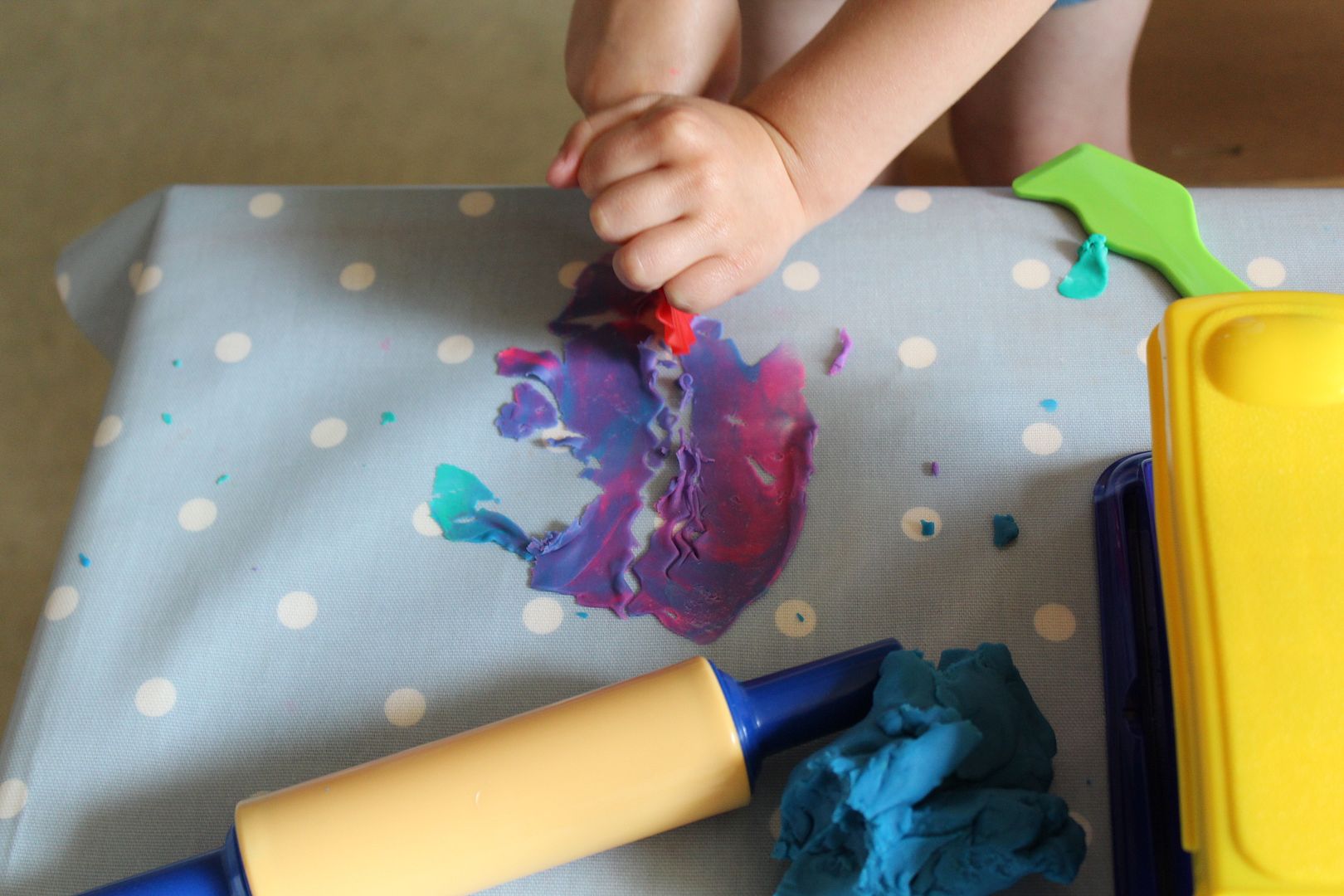 When we haven't been out and about, or at other people's houses, or having friends to play with us, we have been watching the Olympics, and doing playdoh. They were having such fun with it that I let them have all of the colours open at once in a fit of madness. It does make beautiful swirly colours doesn't it?
On Friday I managed to take both children swimming! This has felt unattainable for a long time and I'm proud I achieved it. We met Jenna and her daughter in the pool, but I got them both changed before and afterwards by myself for the first time. Ok so I did achieve this mainly by letting TTG loose with a whole packet of Cheddar biscuits but I'm still calling it a win. Afterwards we had lunch at Jenna's house (seriously I don't think we had lunch at home all last week!) and then spent the afternoon playing with their guinea pigs and dressing up clothes. TTG was in her element with approximately twelve thousand hats to wear and make us wear.
There are various points throughout the year which mark the growth and changes our family makes. Last summer was difficult and felt a bit desperate; TTB needed more than I could give him because TTG was so young and needy. The holiday felt very long and I looked forward to him going back to playgroup which makes me feel a bit sad really. This year has been very harmonious and satisfying so far and I'm proud of that. We are lucky to have such super friends here and it's been a joy to spend time with them and their children too. Crochet, blogging and any kind of creativity have had to take a back seat lately but that's fine, there is plenty of time for that kind of thing later on. These are the days that are most important and we are making the most of them.
How are your holidays going?