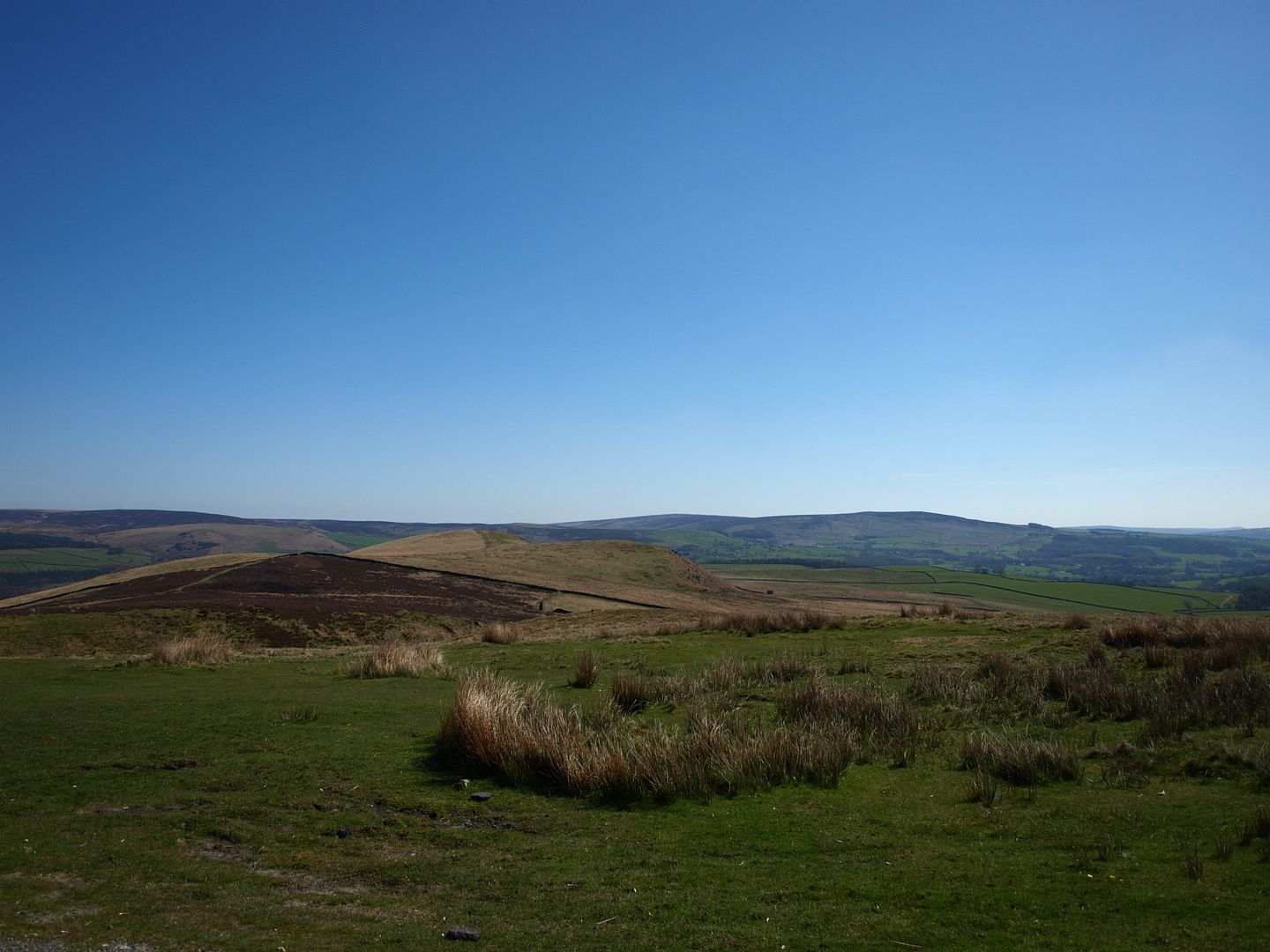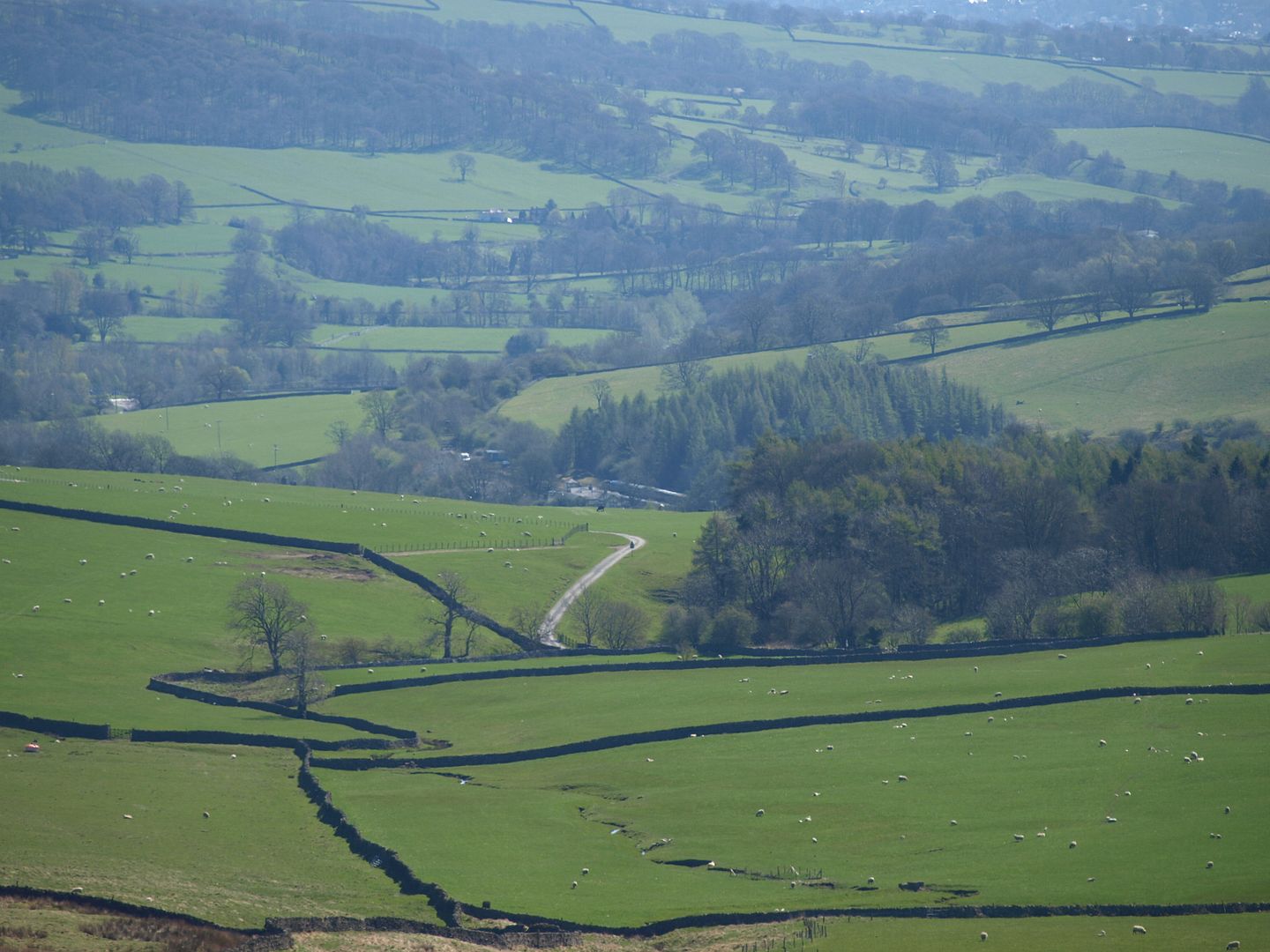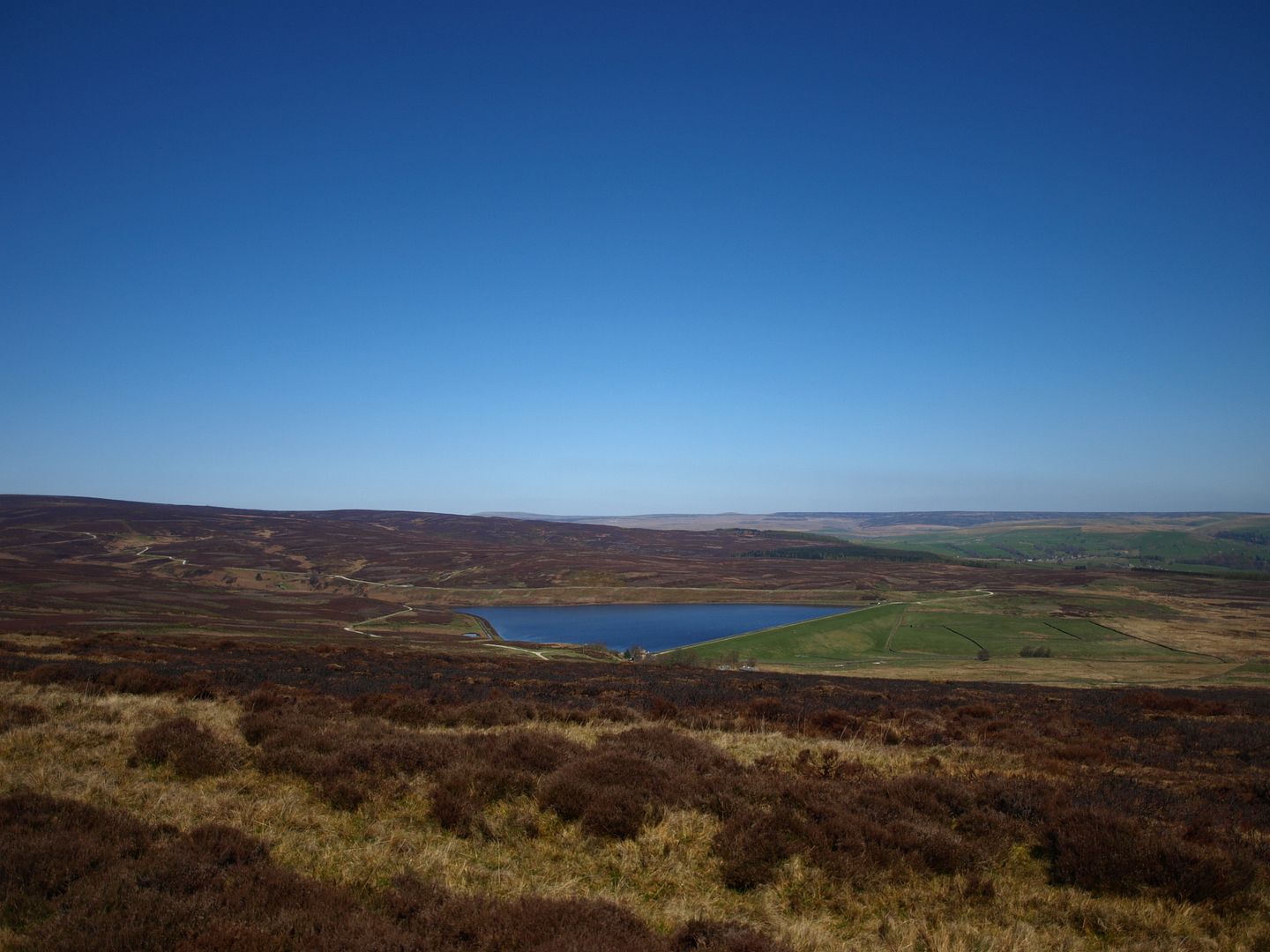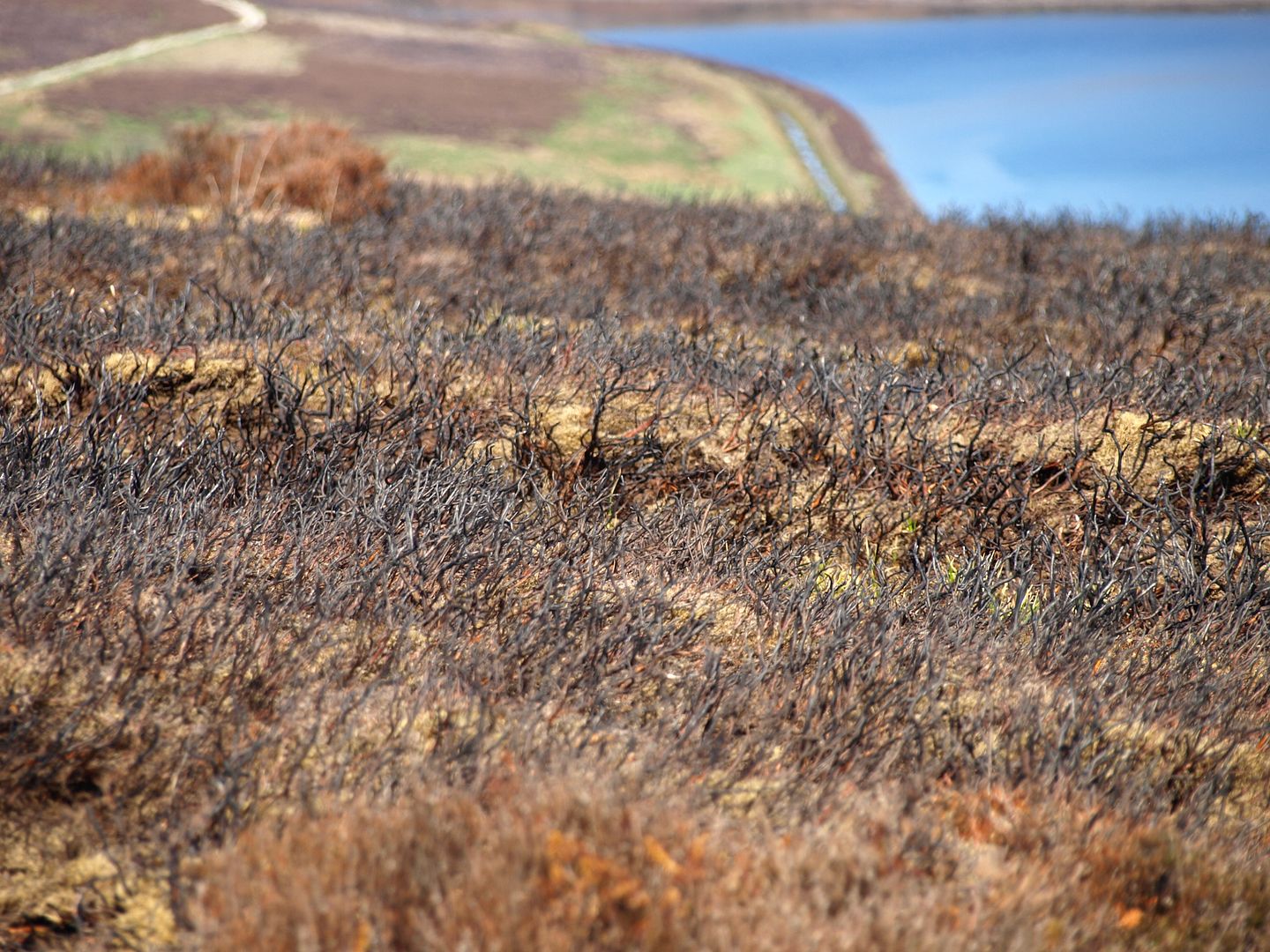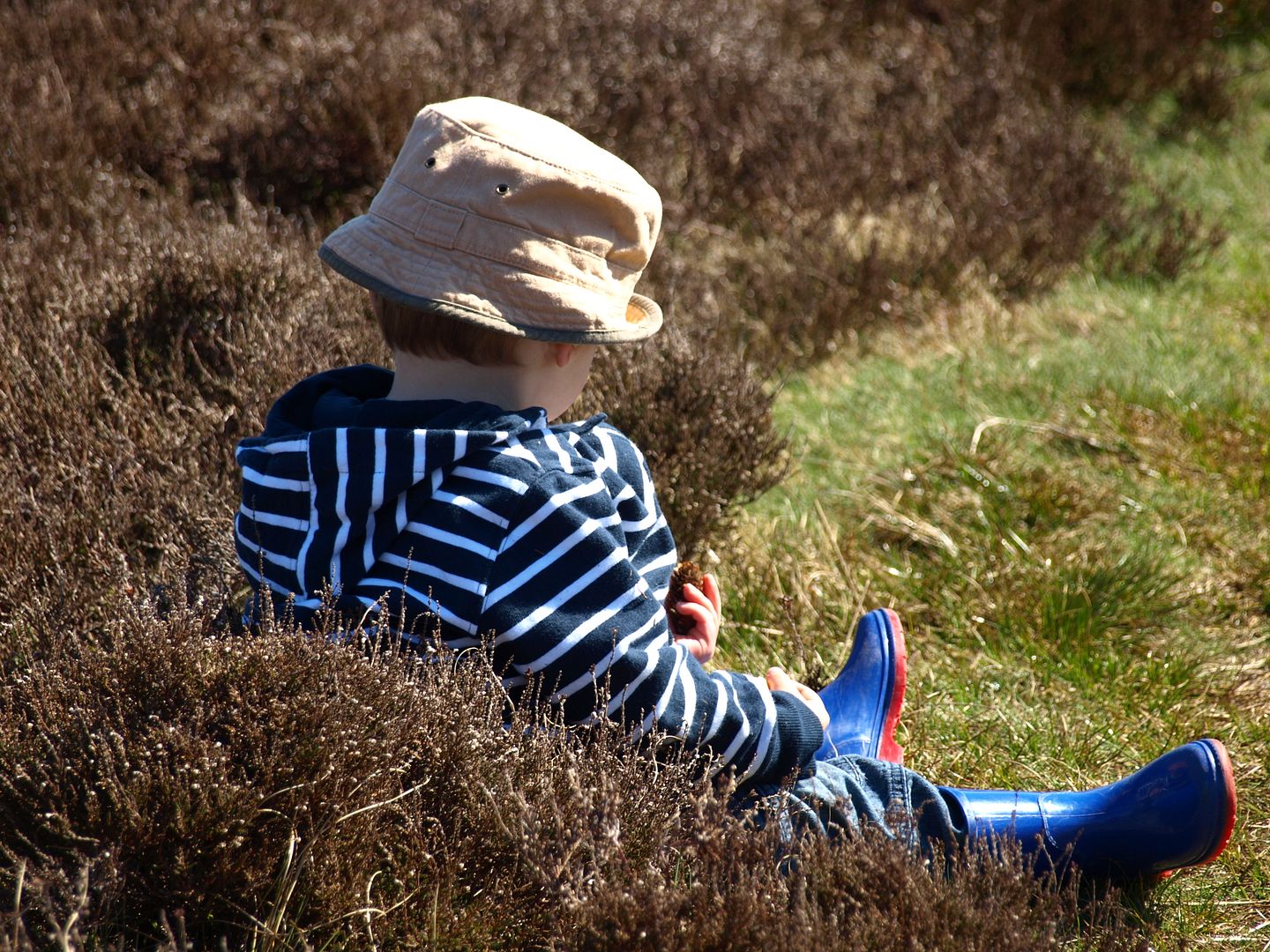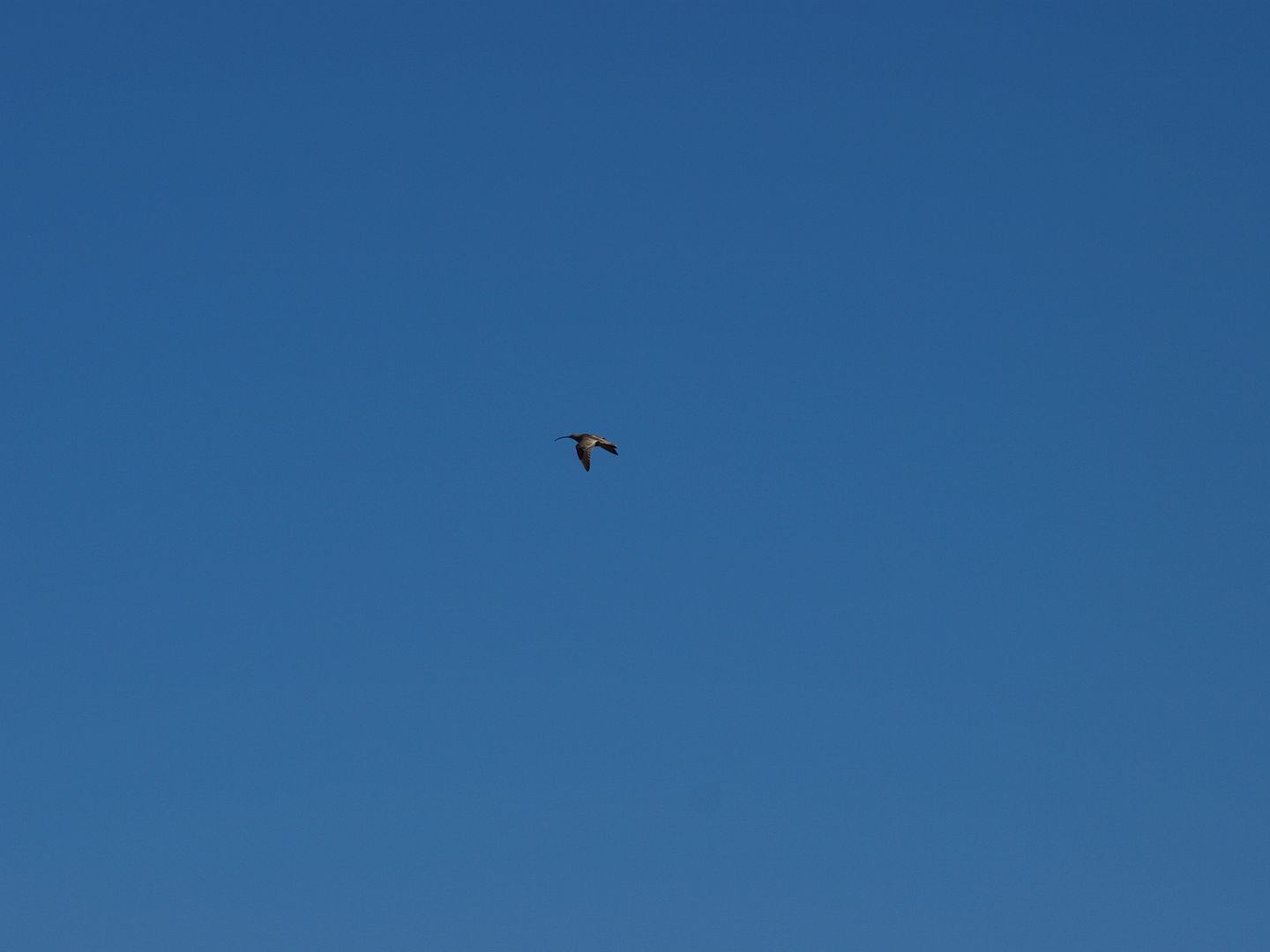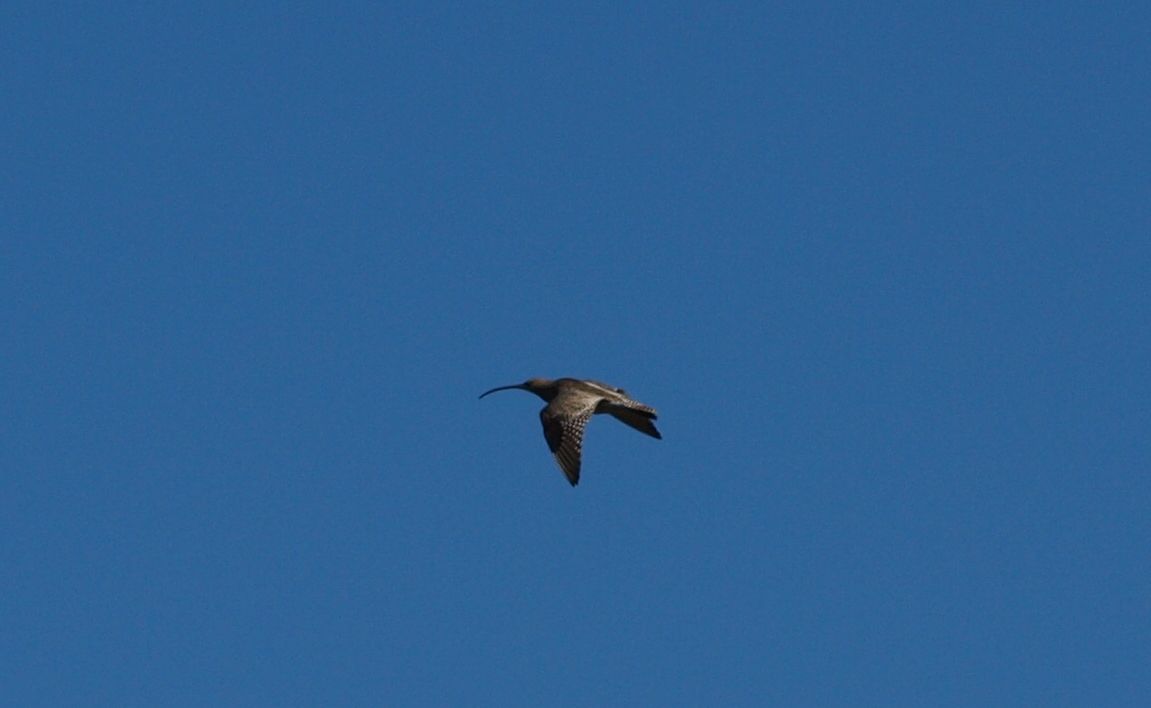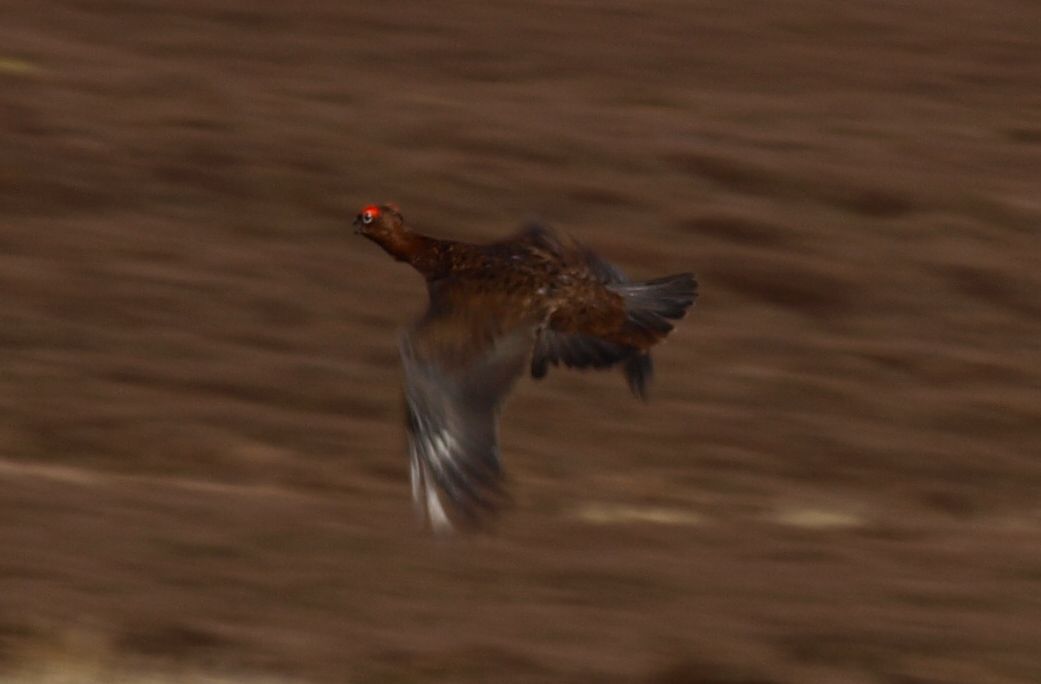 The first thing you notice when you step out of the car at Barden Fell is the view. You can see so FAR. We stand with our hands shielding our eyes from the sun and point out landmarks to each other, getting our bearings and deciding what's the furthest point we can see today.
The second thing you notice is the quiet. No town noises, no electronics, no people. Just us, as far as we can see. We hear a car approach, pass us, and the sound wanes as it travels down the hill and out of our earshot. Just us, and a little voice saying brightly "Think it's a contrail!" as he points to an aeroplane's trail in the sky. Blissful quiet: the sound of Meadow Pipits and nothing much else.
We eat our bakery-bought lunch in the car, don hats, and put the baby into the wrap, trying to get her already too small hat to stay on her head. Across the road, over-cautiously and emphasising "stop, look and listen", and then up, over the ridge to the breathtaking view beyond.
There is a faint lingering scent of the burnt heather, and the bristly black spikes cover most of the moorland. The grass smells divine, hot and drying from the harsh sunshine. It reminds me of my childhood and walking on Beachy Head and the South Downs.
Tiny Tin Bird is tired but is enjoying being out, he stumbles and trips once and requests his daddy to "rescue you" (his pronouns need work but we know what he means) and notes our laughter – he likes to make us laugh and the rest of our walk is punctuated by requests to rescue him: "oh no! I fallen over! Daddy rescue you!". We know this walk won't stretch our legs very far, but the view, the air, the blue sky and the sensation of being so high outweigh any distance that we might walk. I muse over how last time we walked up here I was dreaming of carrying my baby girl up here in the moby wrap, and now I am. I hug her close and kiss her hatted head and feel full of love and gratitude. I reach down and rescue the boy from the ground again and sit down, pulling him on to my lap for a hug for all three of us. He wriggles free and follows after his daddy again.
This seems to be the time for bumble bees and several large and fluffy ones lazily buzz around, prompting conversations about how you can't hold bees because they don't like it, and you'll get stung. A Red Admiral butterfly is also declared a non holdable being.
A bird calls out – a curlew! Flying overhead. I hold down the shutter and take a few photos in quick succession. At home I am delighted with the unexpected result. The heather gives way to a grouse, suddenly bursting out and flapping wildly, luring something away from it's nest.
Walking back again, squinting into the sun, little legs become tired and strong arms scoop him up for a carry. Back at the car, baby needs a feed and then we head off along the road again, choosing to continue in the same direction rather than retrace our journey. A crossroads: left or right? We go right, the shorter route, governed by the sleeping and non sleeping occupants in the back of the car. The fields are full of lambs and the hills are postcard picture perfect. One field is home to an enormous tree, so big that it's split at the bottom and formed a tunnel big enough for the sheep to pass through.
Then, home. Home to cups of tea and household jobs and to smile at each other, pleased that we've made the most of a sunny day.