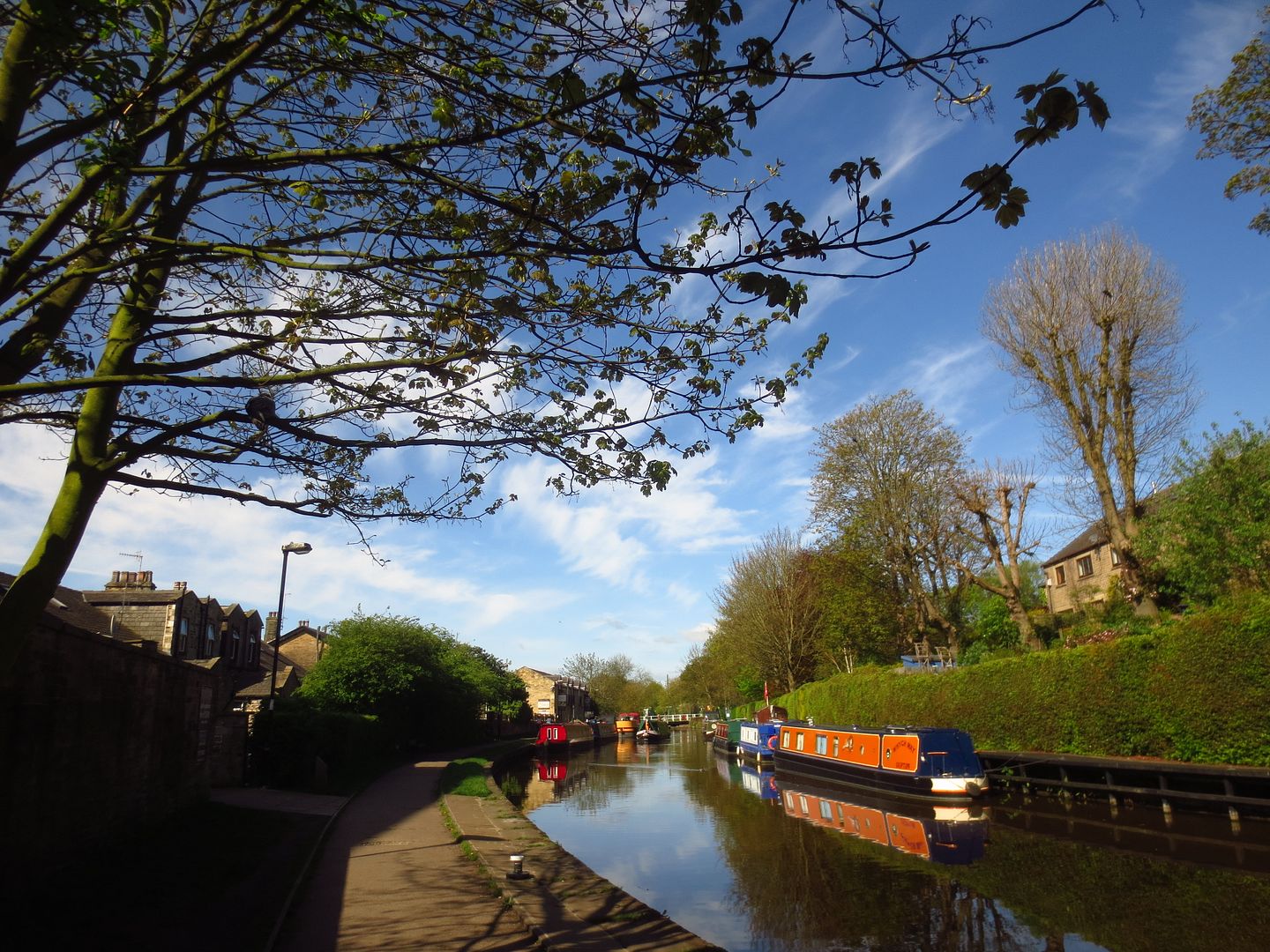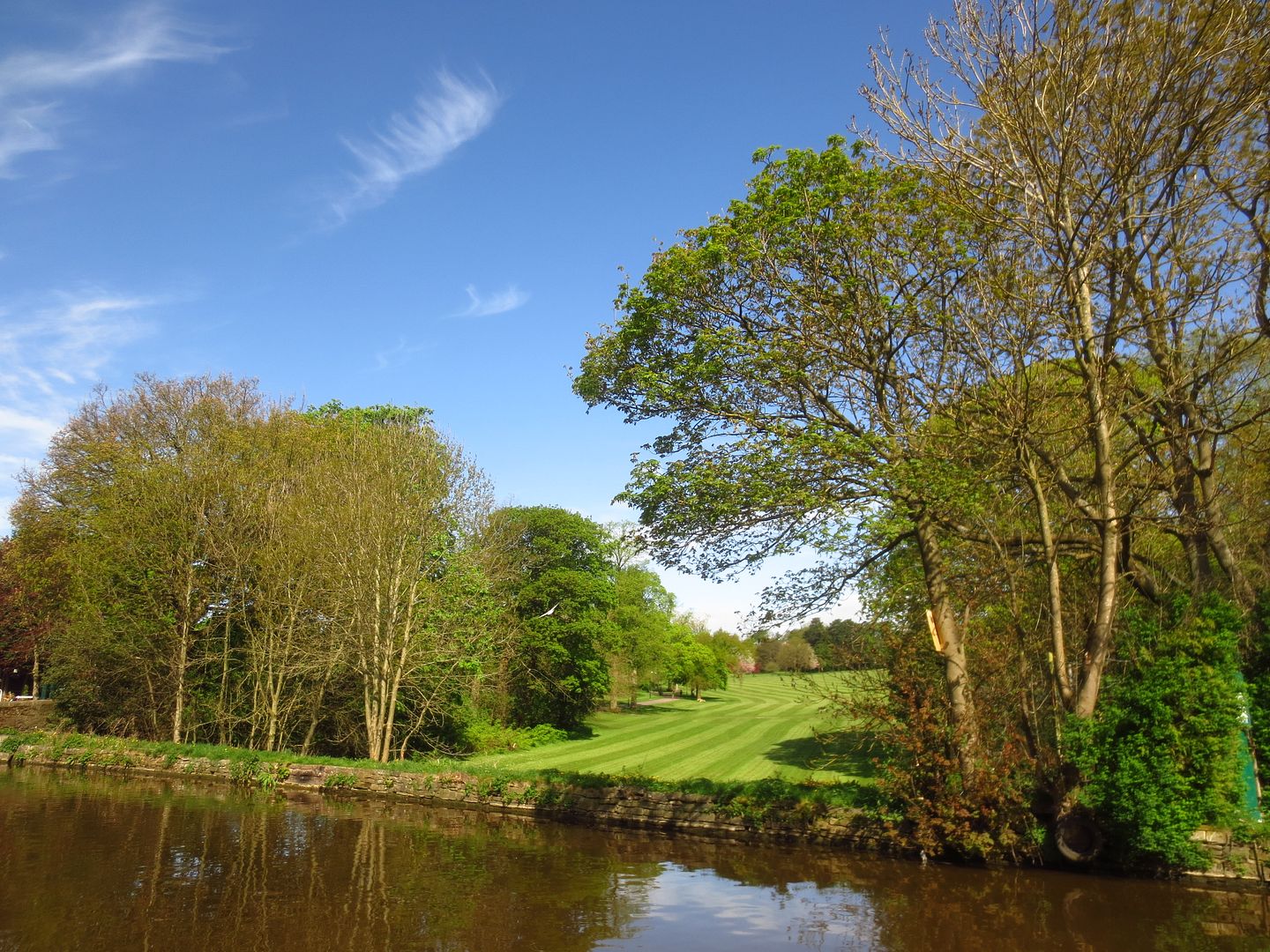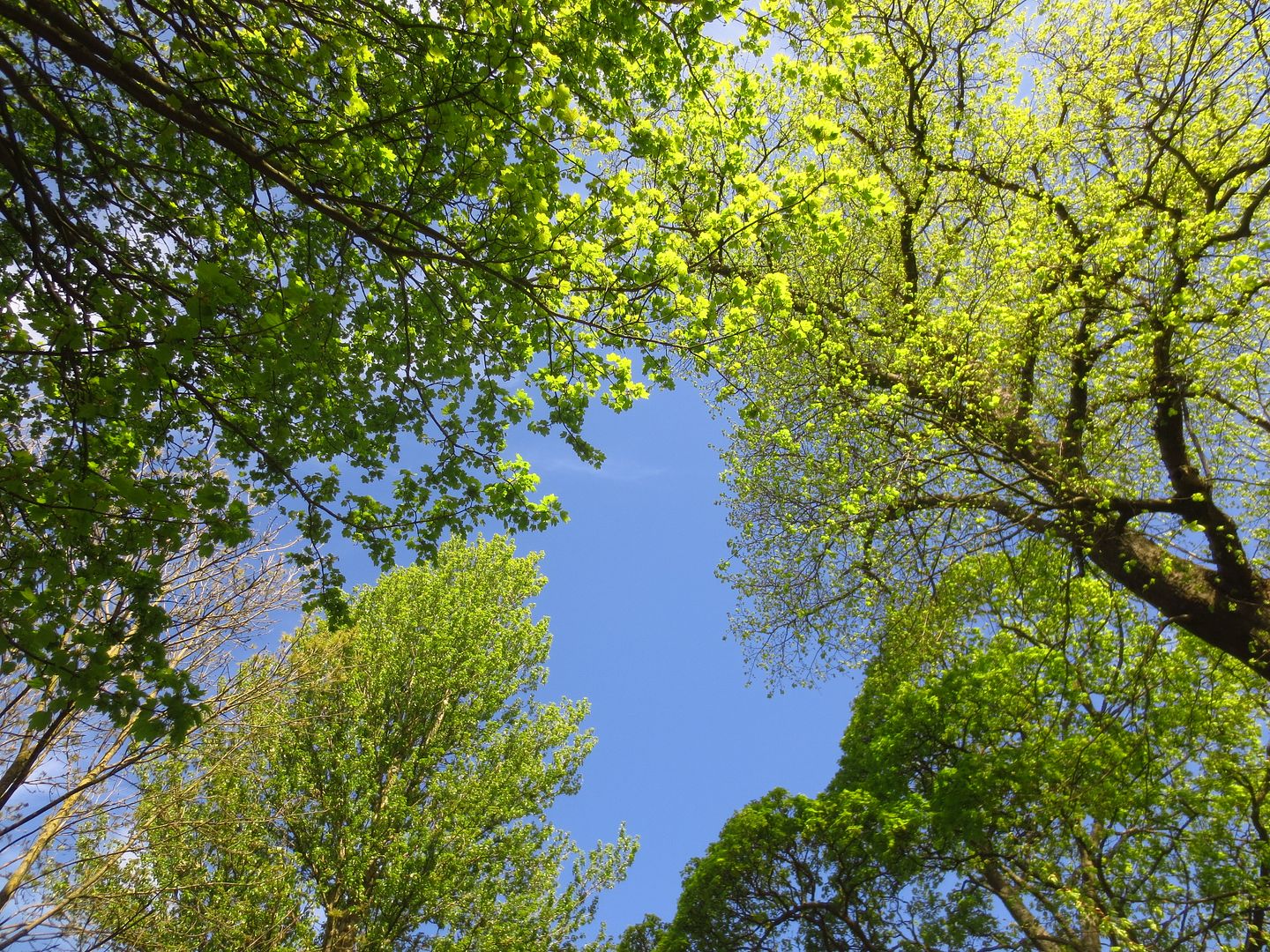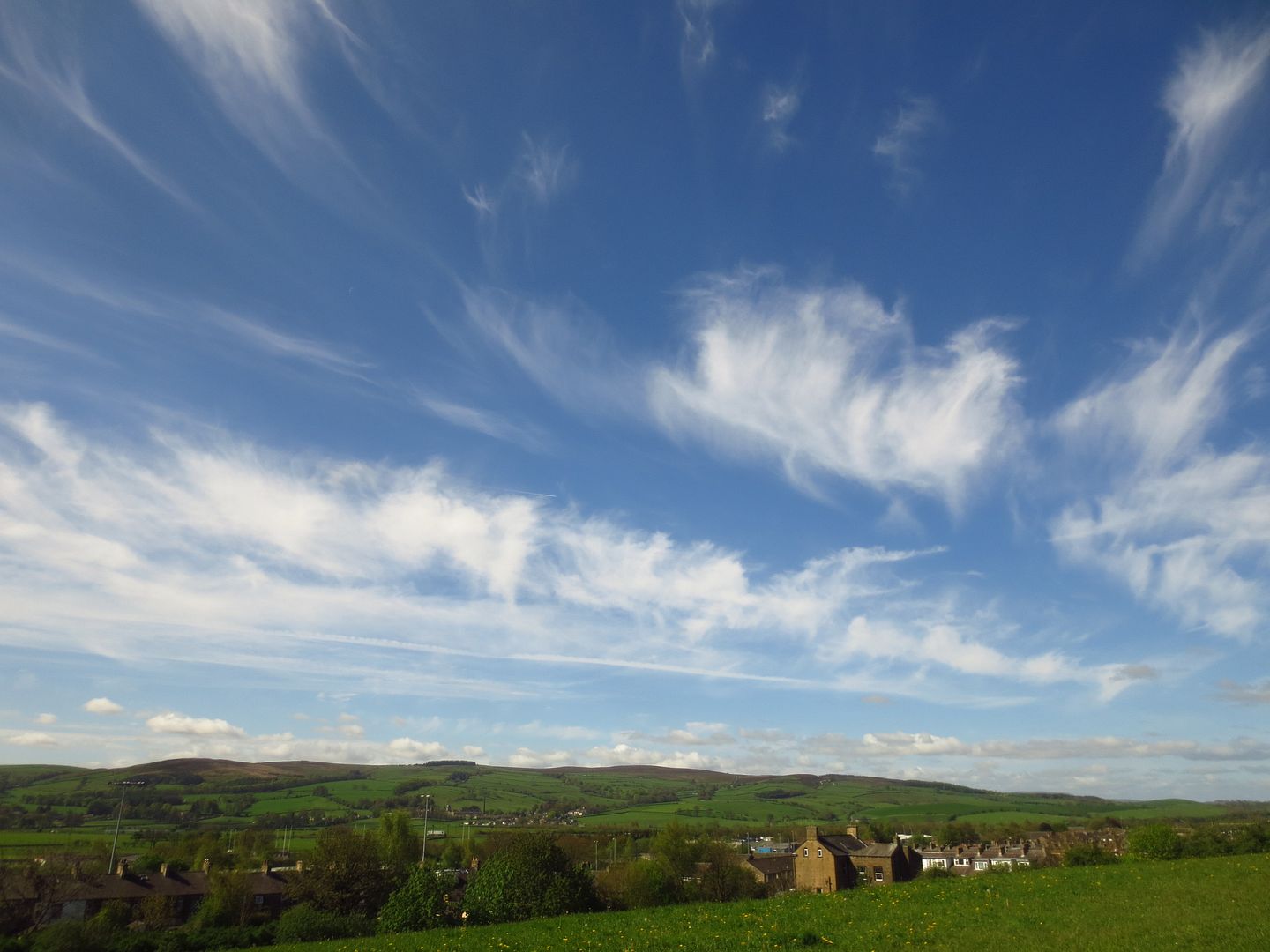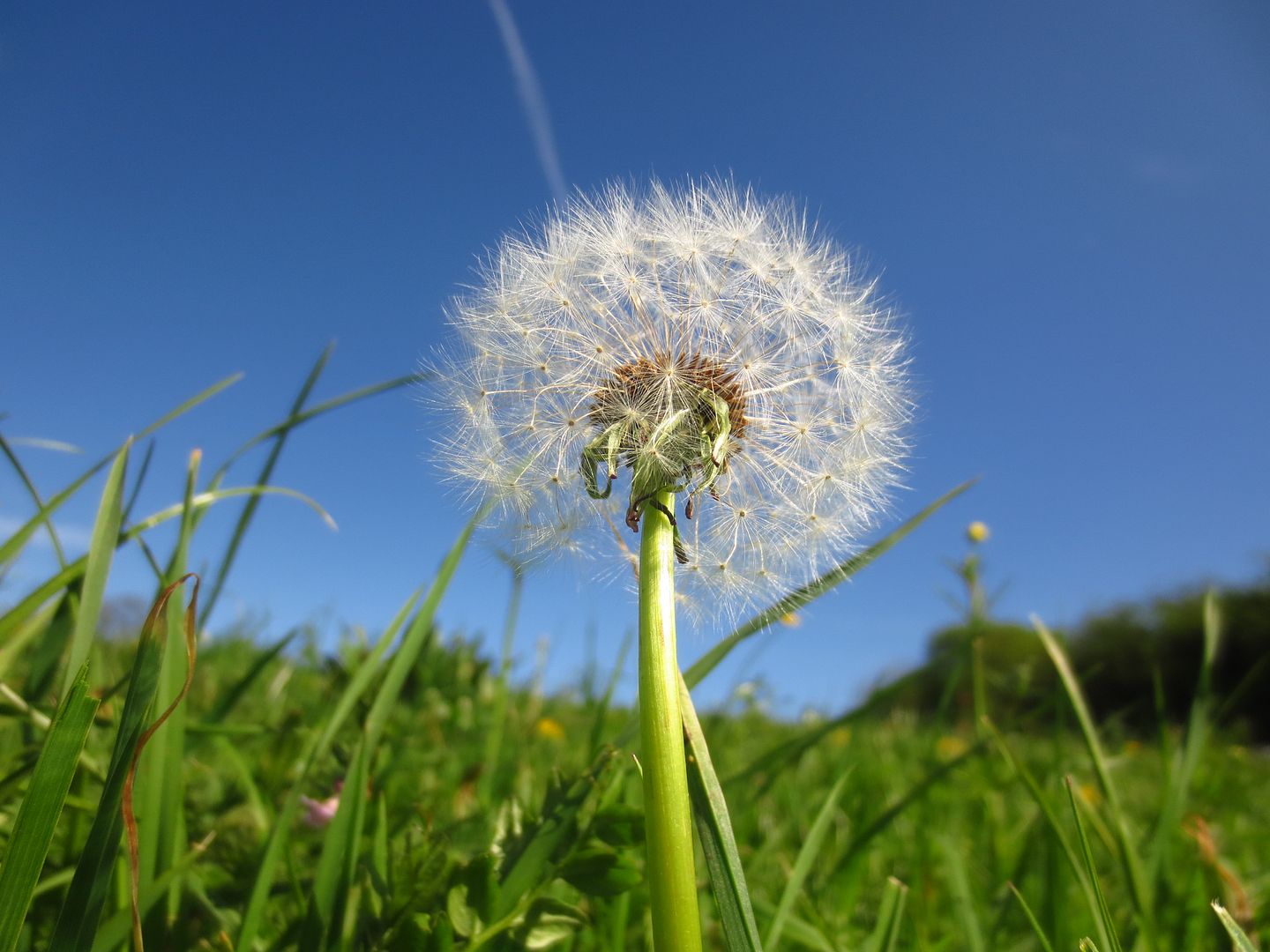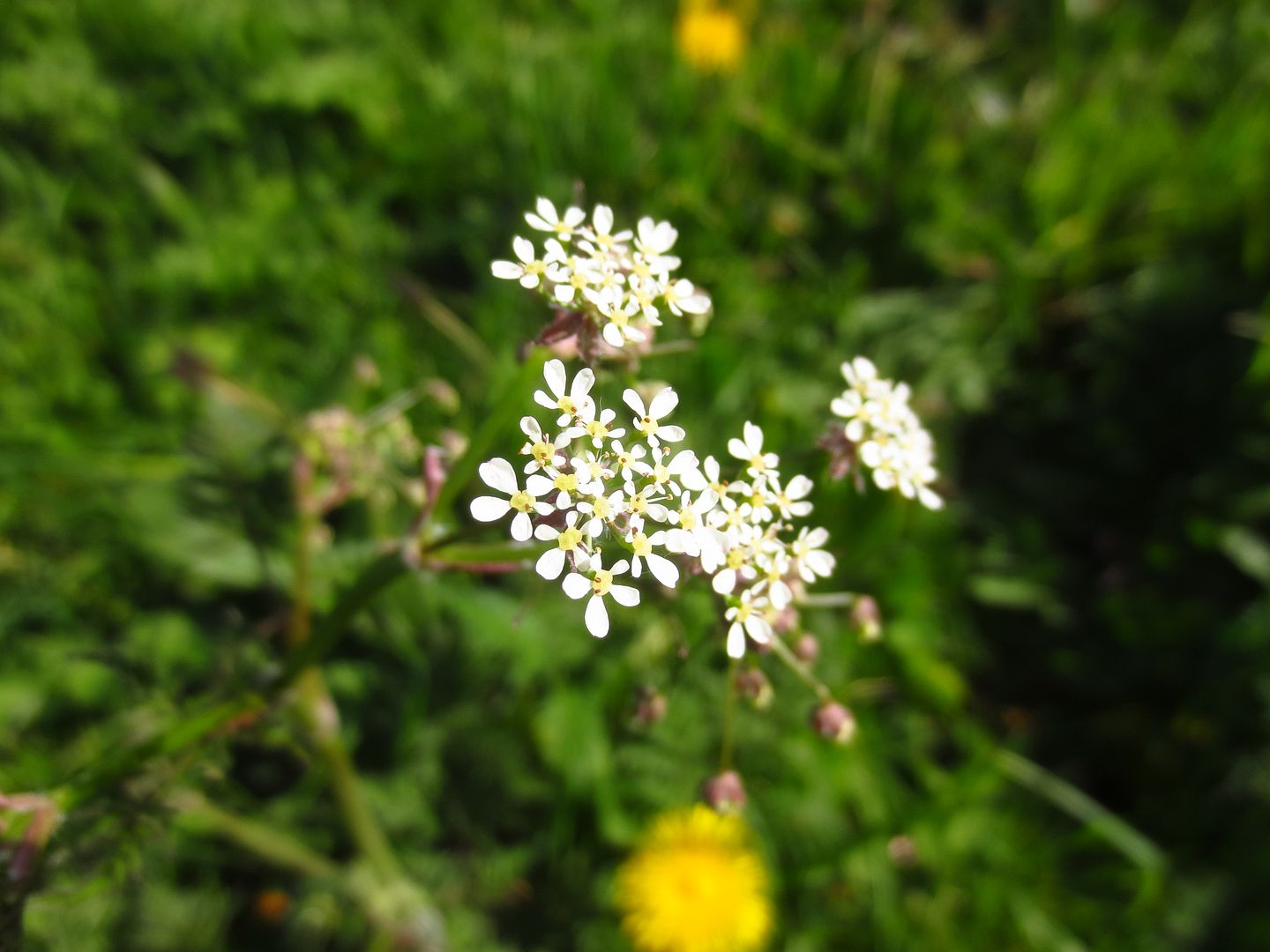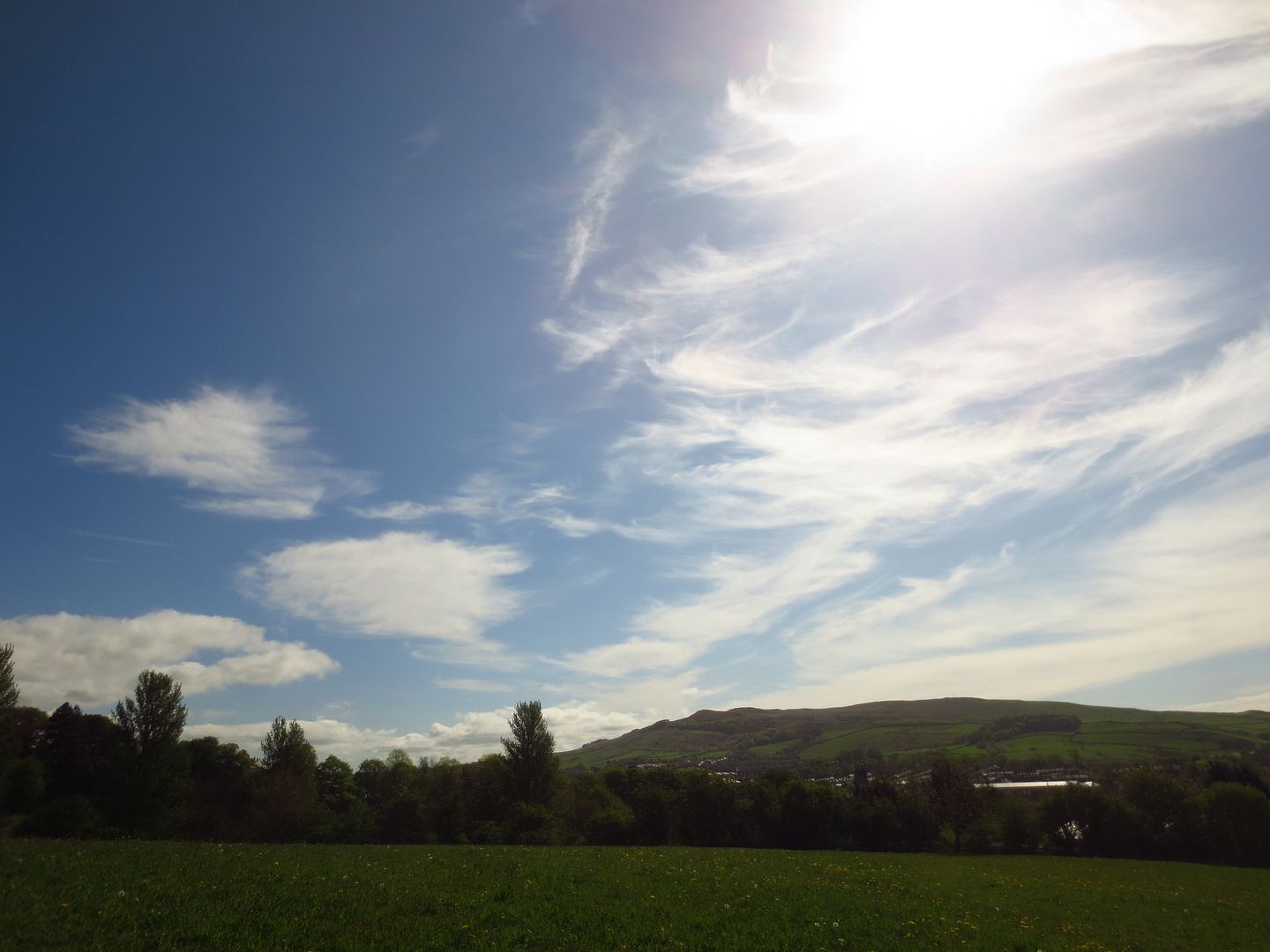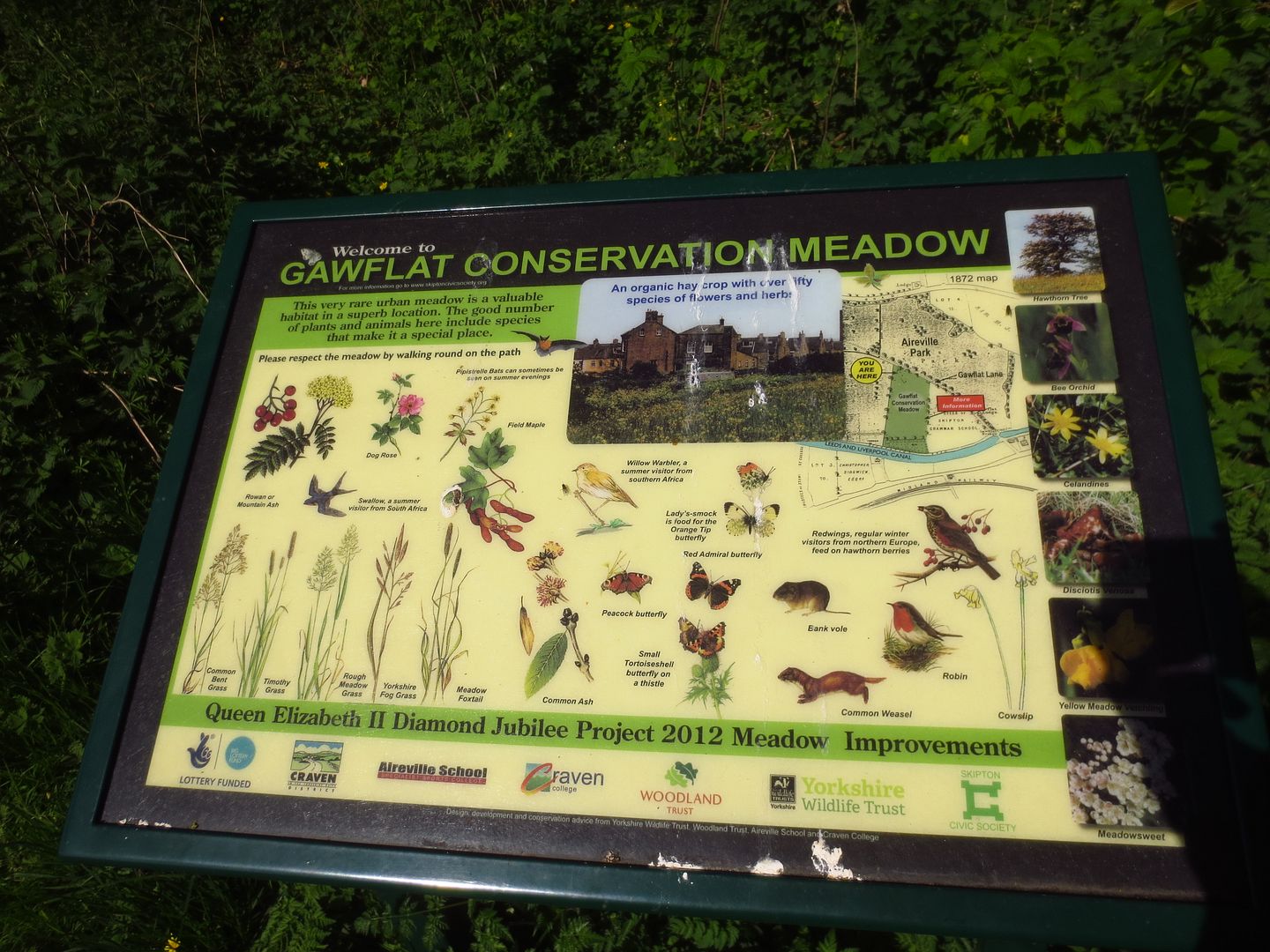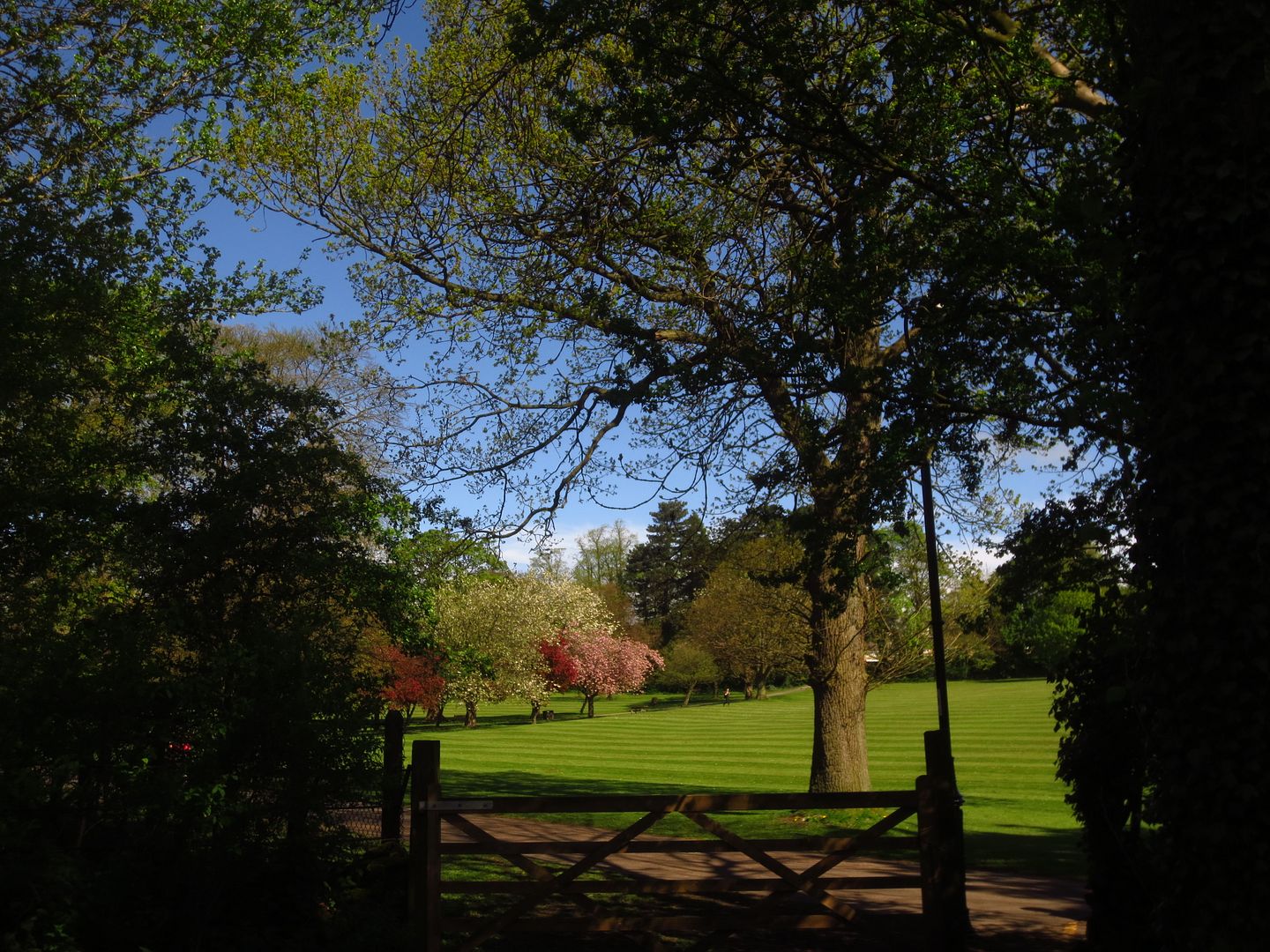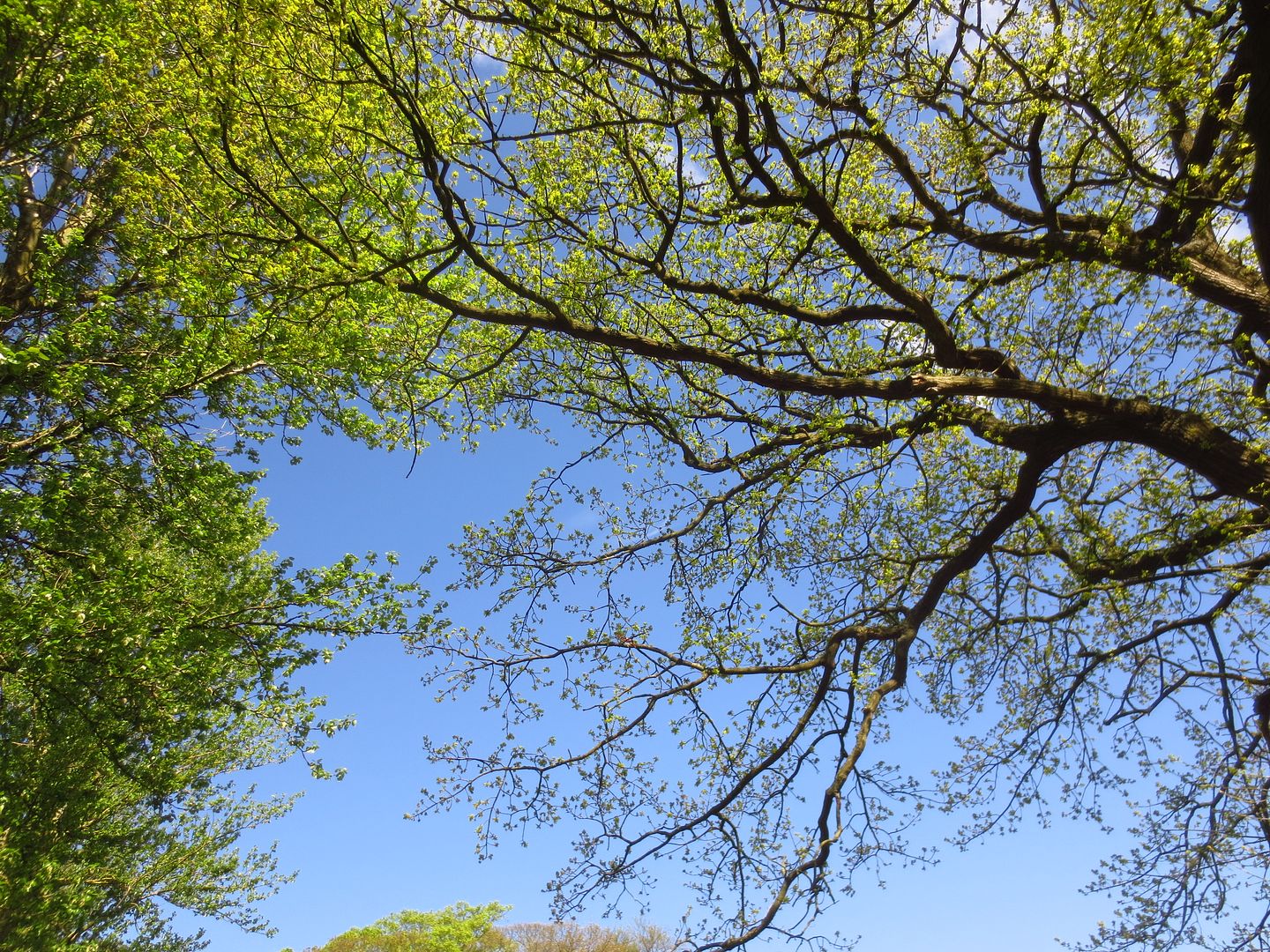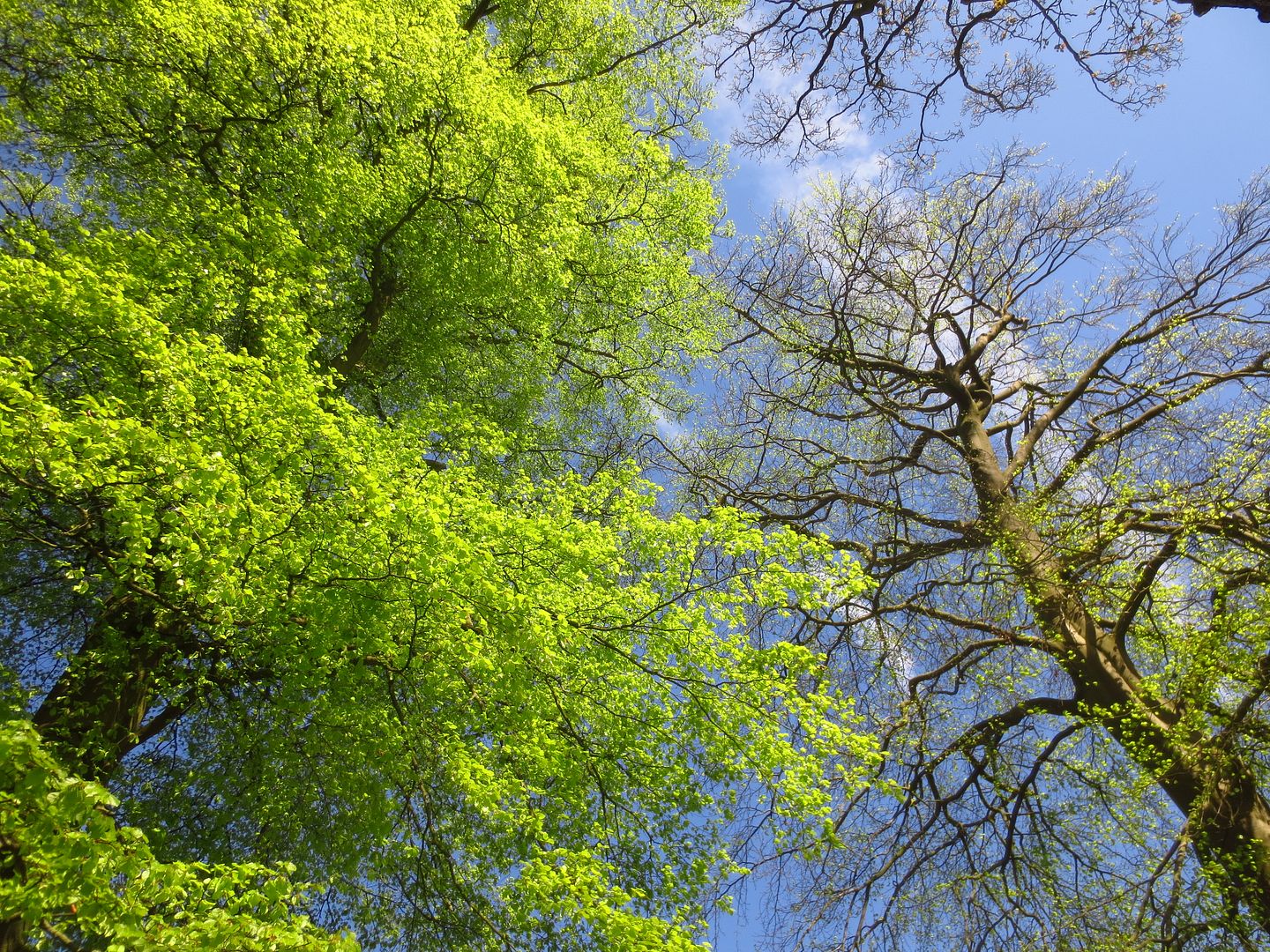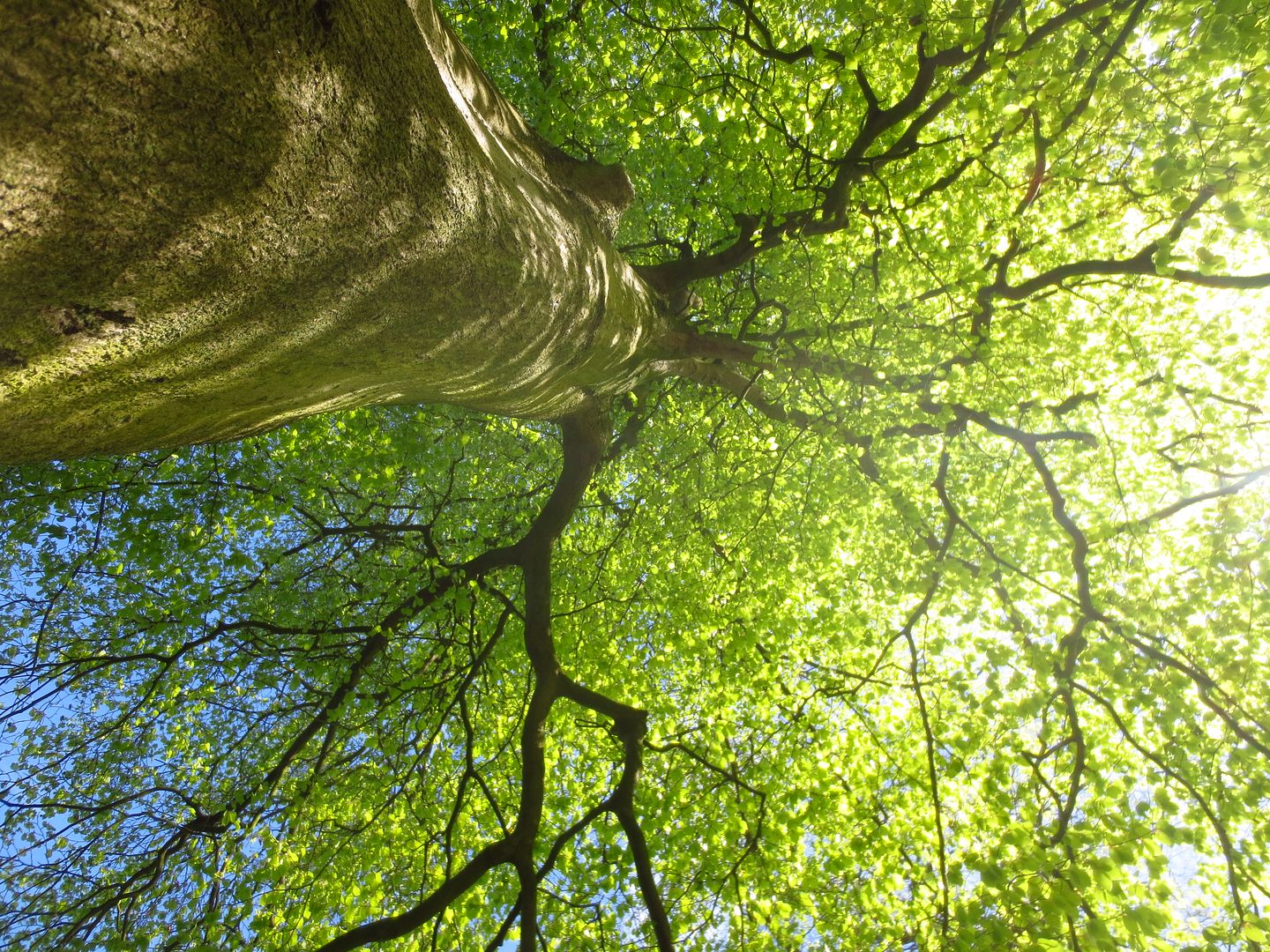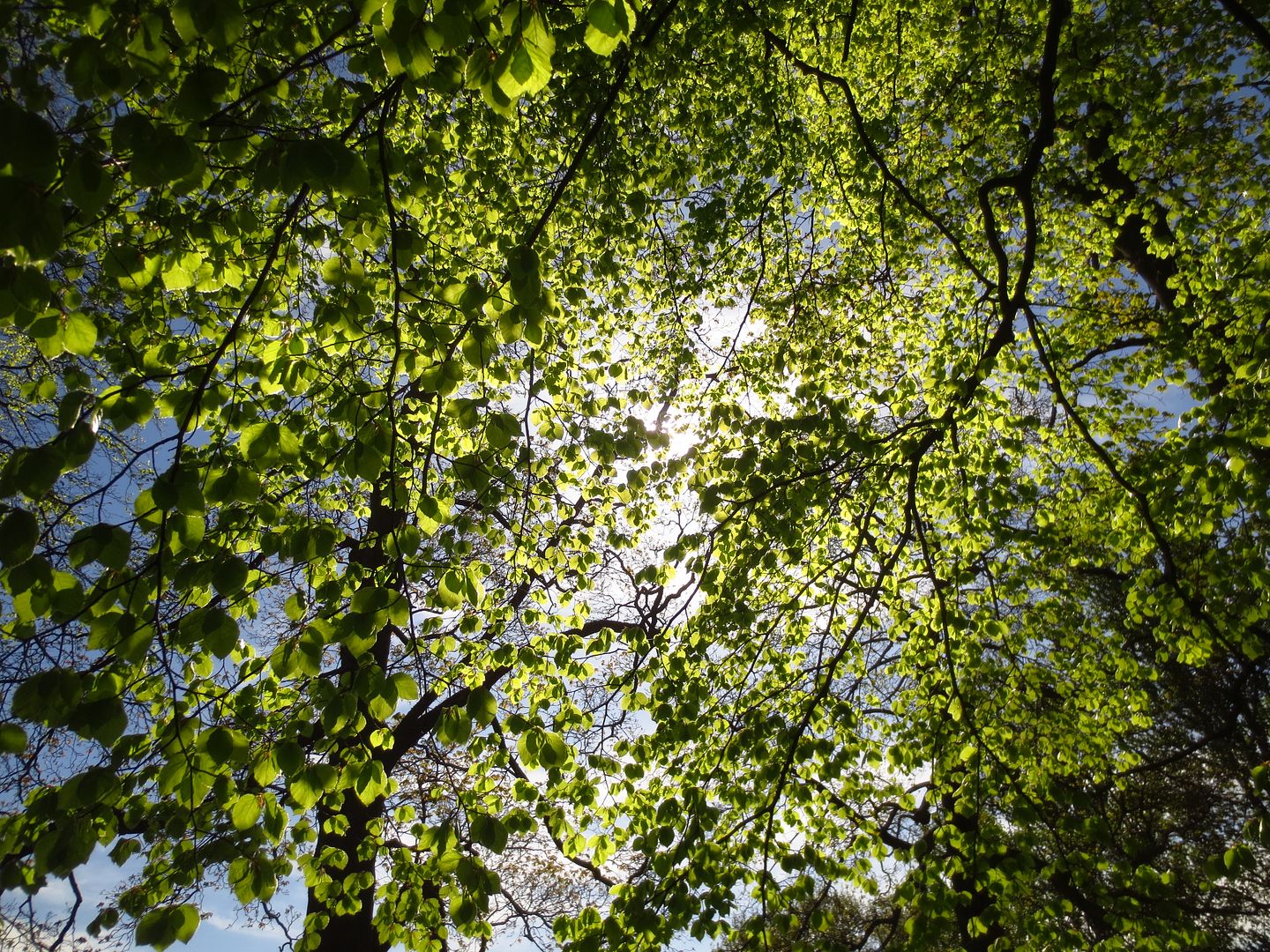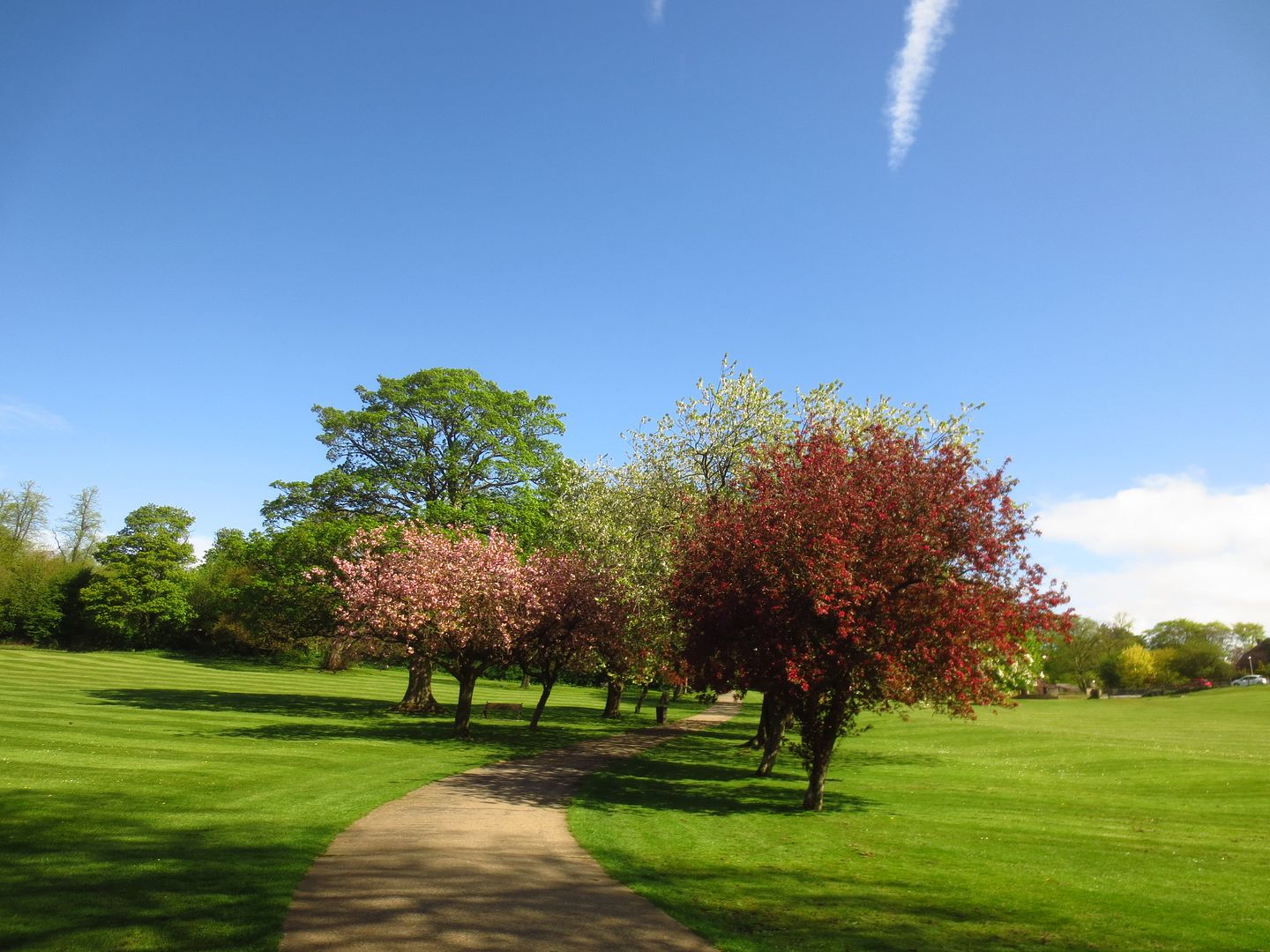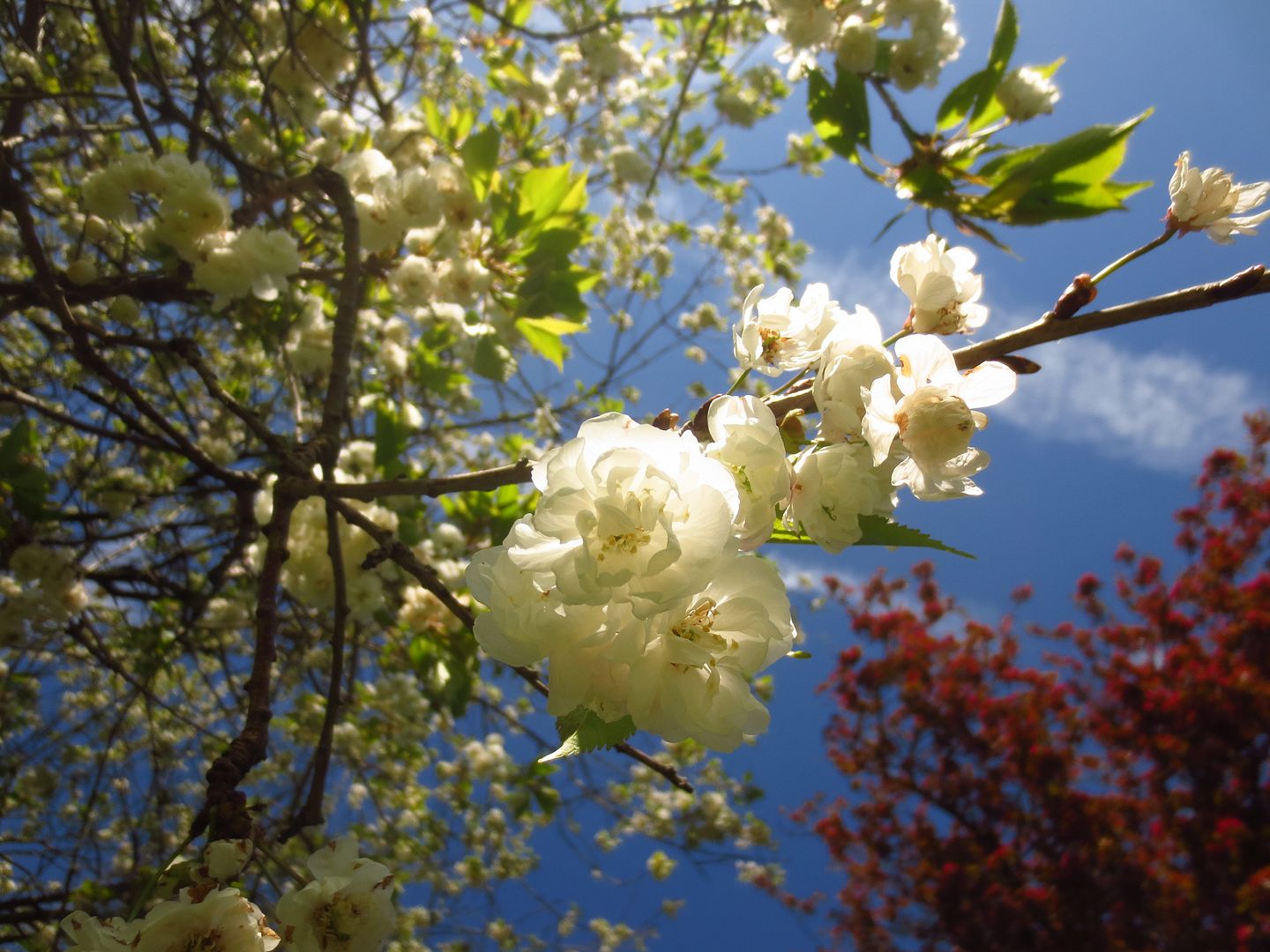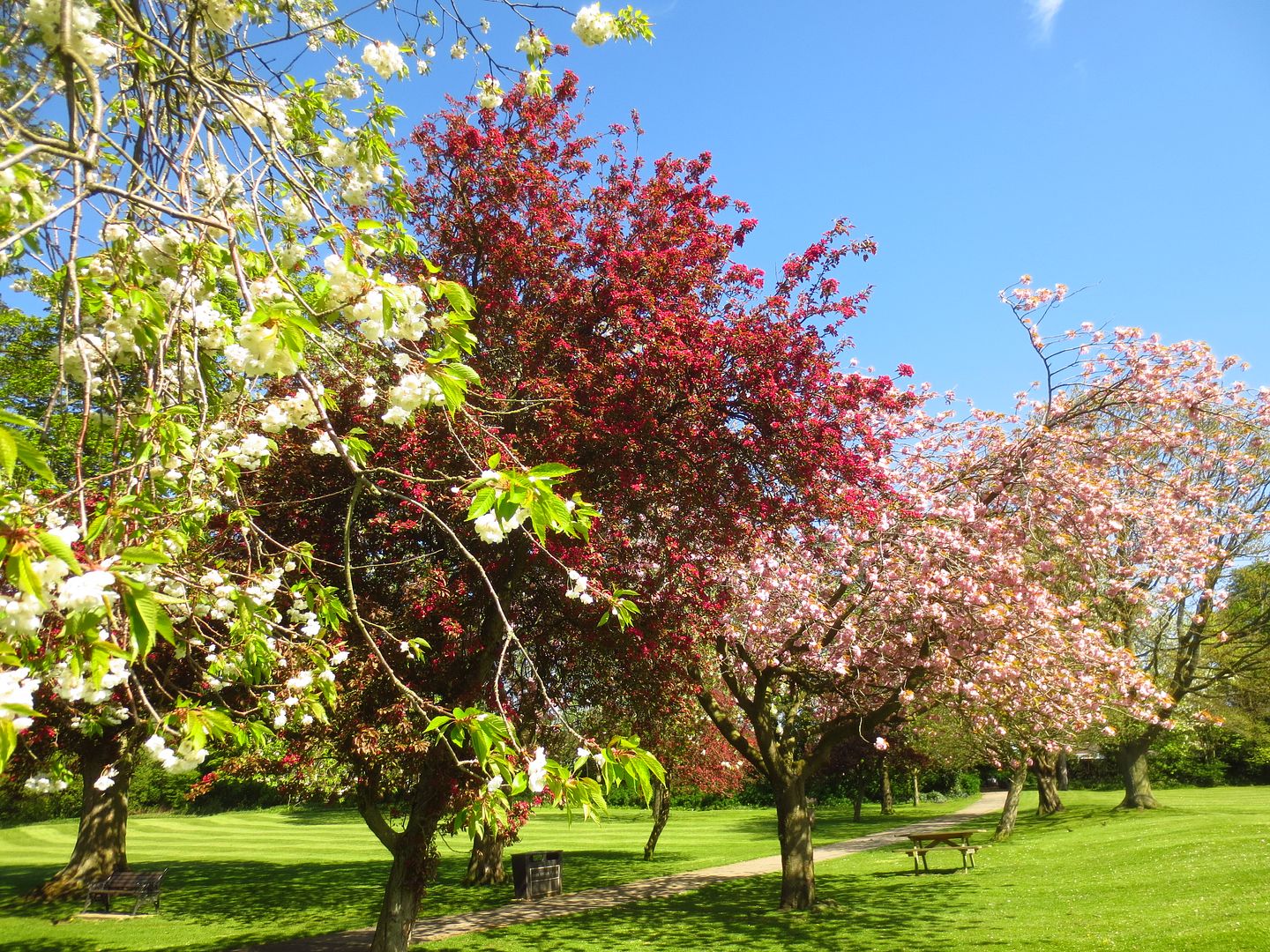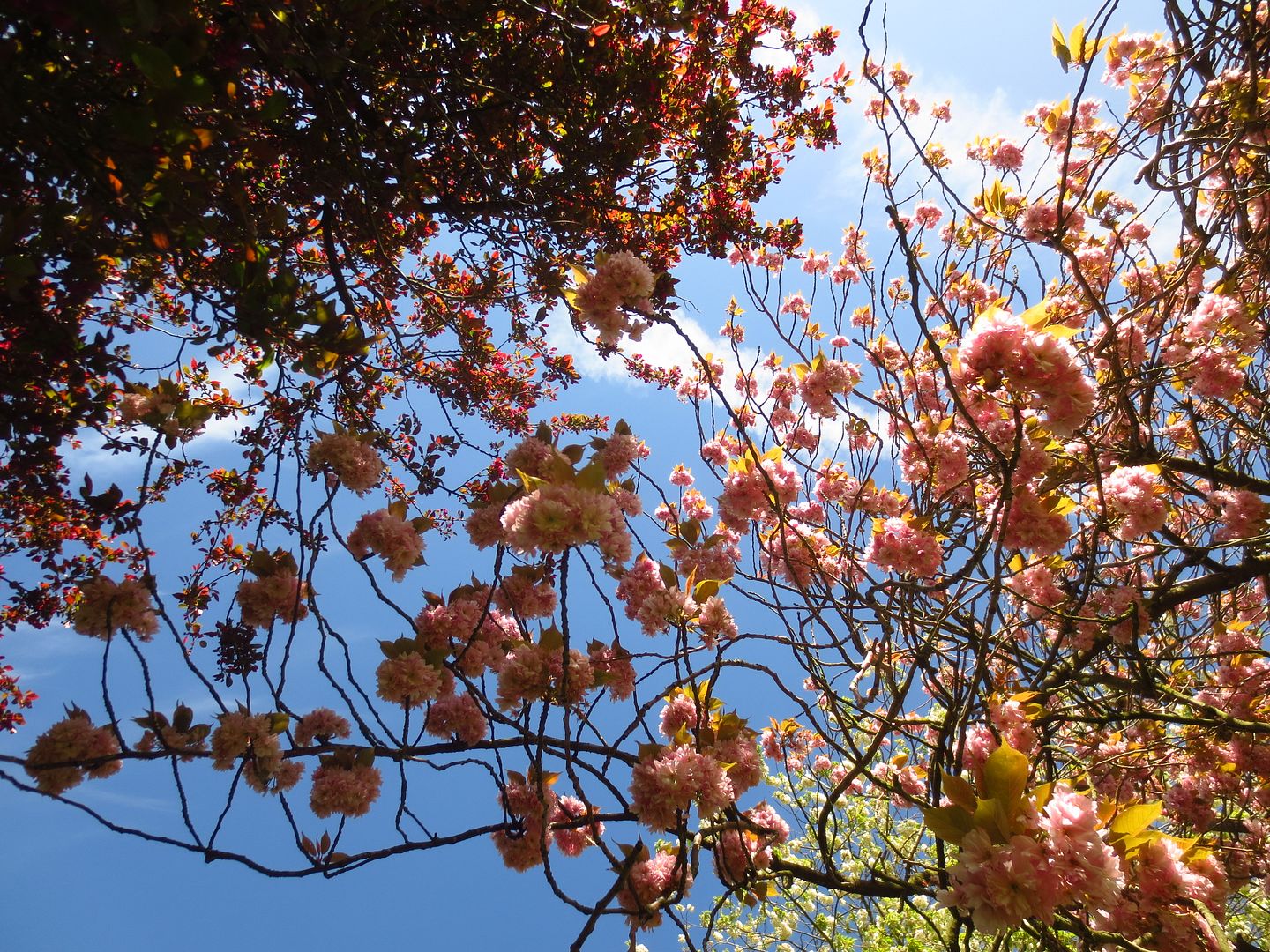 Wednesday morning rolled around again and with the memory of the previous Wednesday fresh in my mind, I decided that the best way to spend my time would be to get out for a walk while Tiny Tin Bird was in playgroup. Happily the sun was shining and it was a simply beautiful day. I waved him goodbye (pointless really as he never looks back once he's gone through the door) and set off along the canal to the park.
With baby girl snuggled up asleep in the sling (I have a beautiful Connecta which my friends gifted to me when she was born and I love it) it's as though I'm on my own and it's lovely to walk at my own pace and stop to take photos of things. Don't get me wrong, I love walking out with TTB and everything but it feels like a real treat to be by myself. I walked along looking up at the trees, appreciating the colour of the fresh green leaves against the blue sky, and how the sunlight shone through the leaves. I know you know how much I love trees!
Instead of continuing straight on along the park path, I slipped left through a small gateway and into the conservation meadow. I think things are late flowering this year as I was expecting it to be full of buttercups like it has been in the past but it was mainly green with a smattering of dandelions. I love that we have a conservation meadow here, it's so important to provide a habitat for important wildlife like bees and insects, as well as native plants.
The view from the gate back into the park frames the blossom trees perfectly and I couldn't wait to get over and see them. They're at the opposite end of the park from the playpark and it's rare that we make it past the playpark these days! The trees create an avenue along the path – pink blossom, white blossom, and deep pinky red blossom. Just perfect against the blue sky. I think this might be my favourite time of the year and I'm so pleased with myself for just being there to appreciate it. I think that part of the beauty of the blossom is that it's just so fleeting: for a few days each year these trees are wonderfully fancy and fabulous and you have to catch them just at the right time to see them in all their glory. Then before you know it, the wind and rain trash them all and they become normal looking trees again. But when you see them in full frilly flounce it's just perfect. I spent some time trying to make panorama photos with my phone which was very pleasing, I hope this one shows up well enough on here. (I think you can click and enlarge that – I think.)

Before I knew it it was time to head back into town and collect Tiny Tin Bird. I made better time on the return journey than I was expecting and I managed to nip home first and hang out a load of washing. Nice to get a housework job done as well but really that morning was all about "me time" and doing something entirely, decadently, just for me. Getting out of the house and being in the open air, taking photos of pretty things was great. And that feeling when I'm standing in the meadow and I can see so far and not see anyone else is just amazing. To get all that just from stepping off the main path in the park is pretty great. Not for the first time, it makes me truly appreciate where I live.
I took TTB down to the park after lunch – he likes to find blossom sprigs on the ground and collect them up. The sky was grey and foreboding instead of blue but I really love this photo I took: