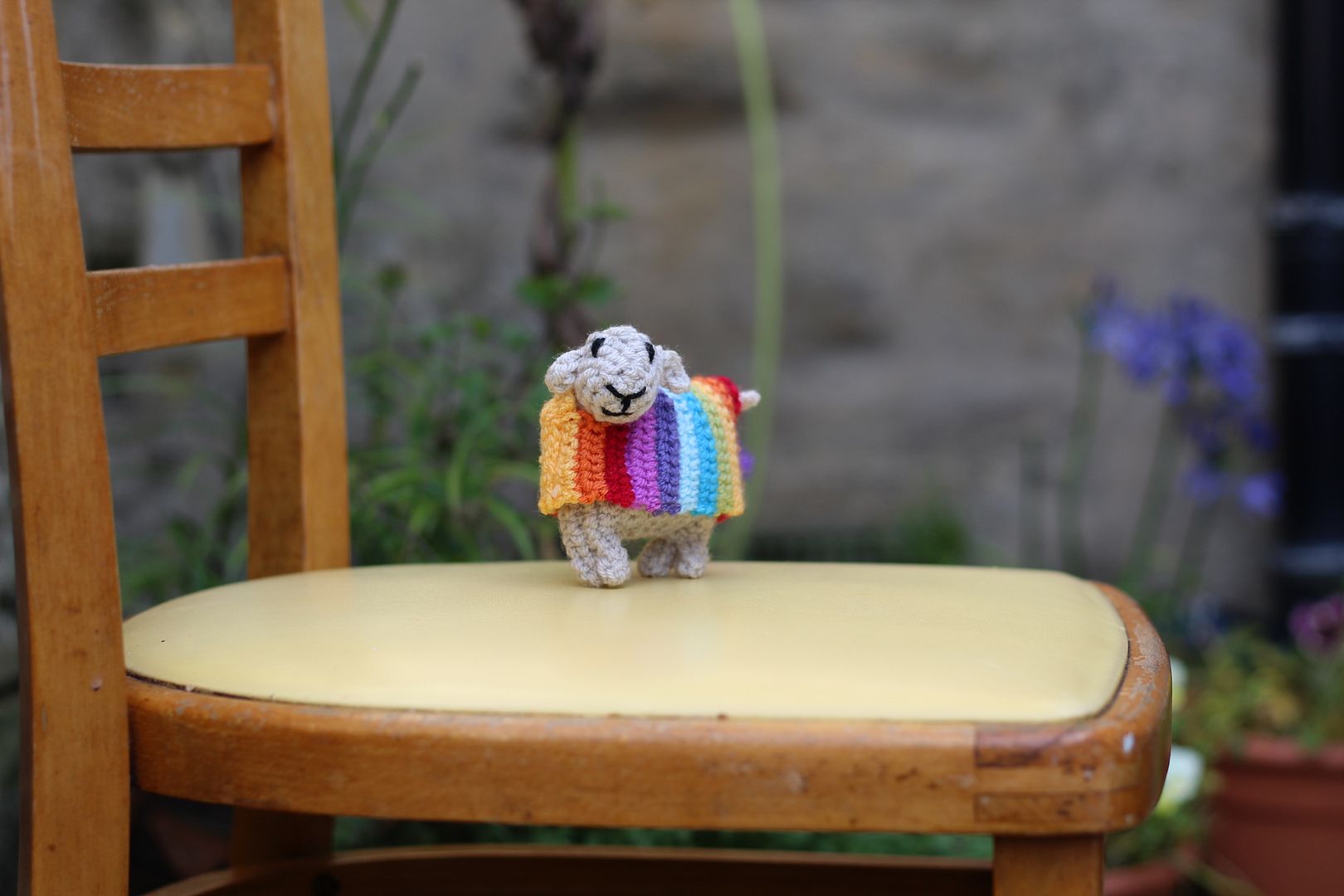 I'd like you to meet a little someone. He doesn't have a name, but he does have a snazzy rainbow stripy jumper. He's my contribution to the Yarndale Sheep Sale, which is raising money for Martin House Hospice. As you know, Martin House Hospice is a charity very close to my heart as they have supported my friends Chris and Helen after their darling baby Timothy passed away last year. I hope my sheep helps to raise some money for this brilliant charity.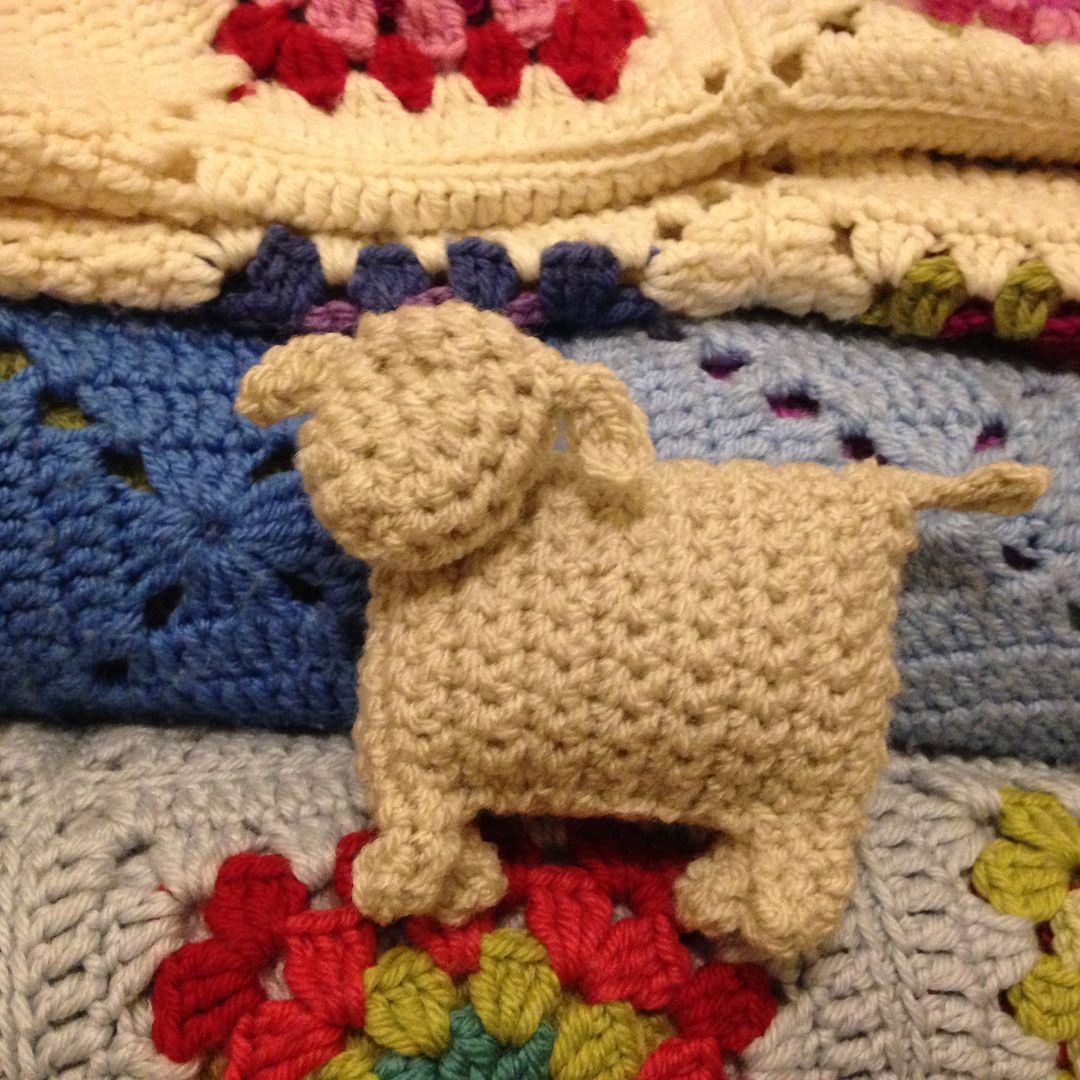 It took me an evening to make the sheep itself and another evening to work out how to stitch a face onto it.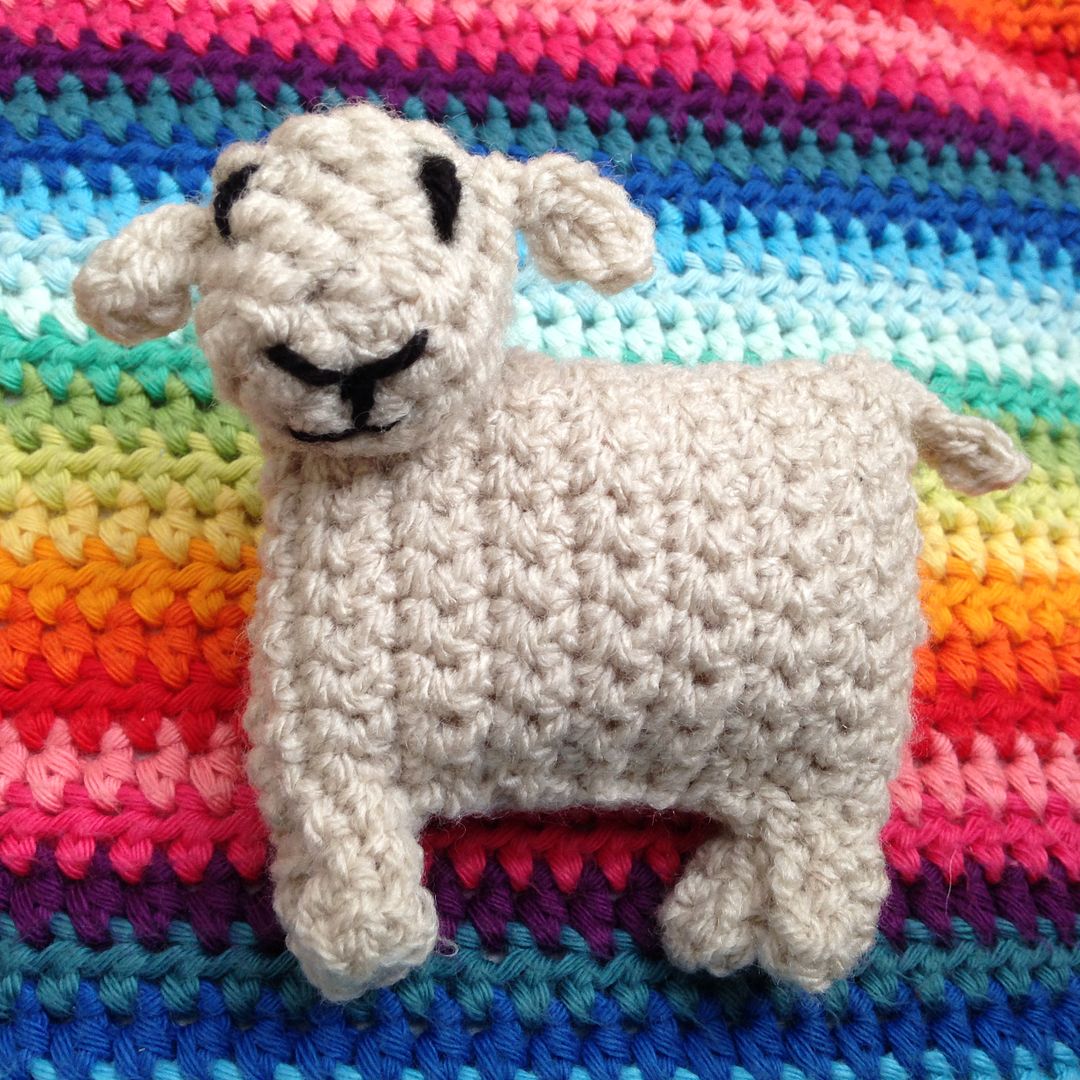 There! One slightly off centre sheepy face. When I laid him on my cushion to take this photo, I knew that he just HAD to have a stripy jumper.
The jumper took me about a month to make. The one I made following the pattern came out far too small and I was so frustrated with all the short rows of different colours and dangling ends that I shoved it in a box and pretended it hadn't happened. Last night I pulled myself together and finished it off. It's not perfect but it IS stripy and that's close enough. If you do buy my sheep, please don't try and take the jumper off because I stitched it together with the body inside so it probably won't fit over the head.
You should also know…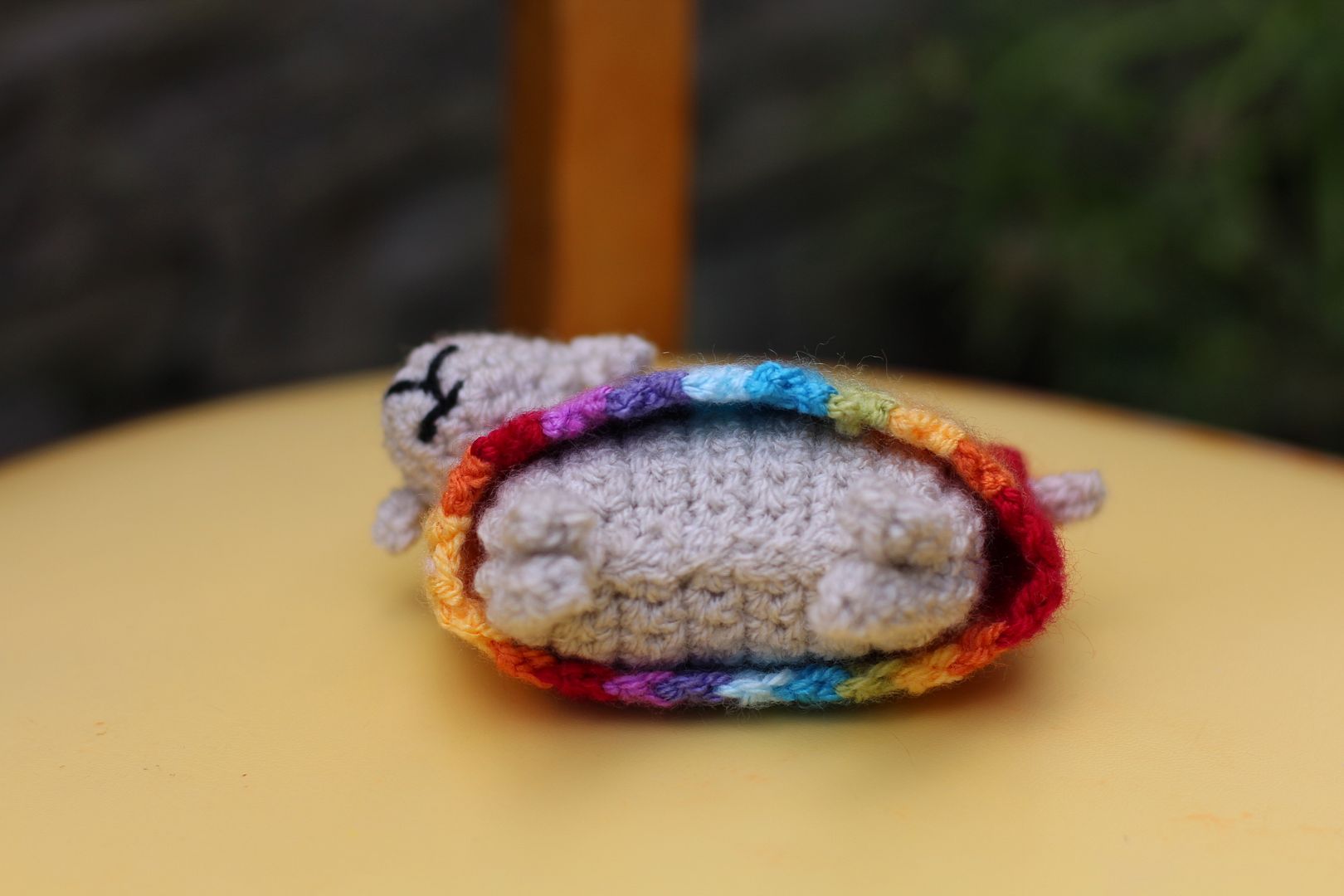 … my sheep has a balance problem.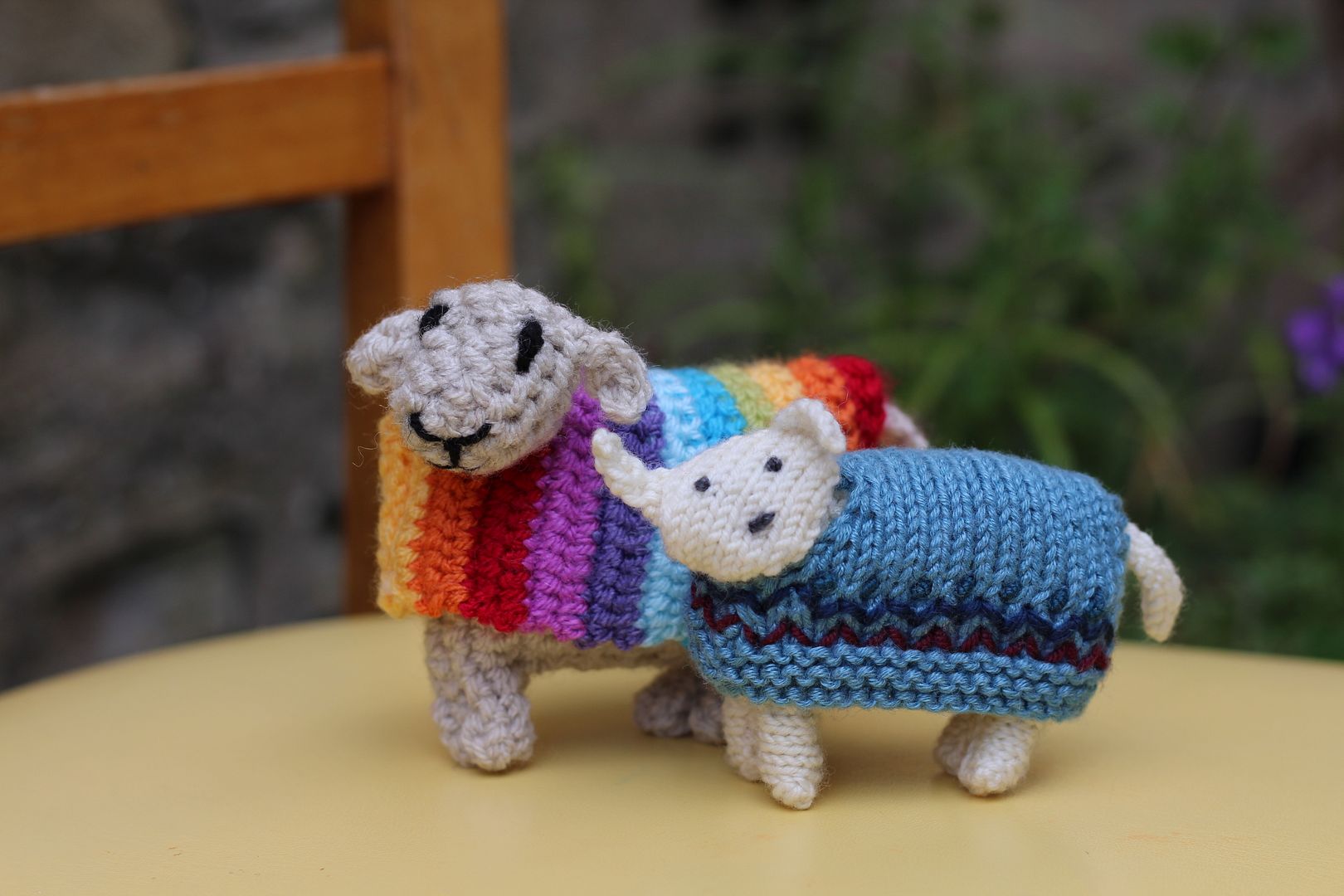 Thankfully my sheep has a friend to lean on, beautifully crafted by my friend Lucinda. Maybe whoever gives these little sheep a home after Yarndale will consider buying them both together, for support!
Have you made a sheep? Tag me @littletinbird on instagram or leave me a link in the comments!